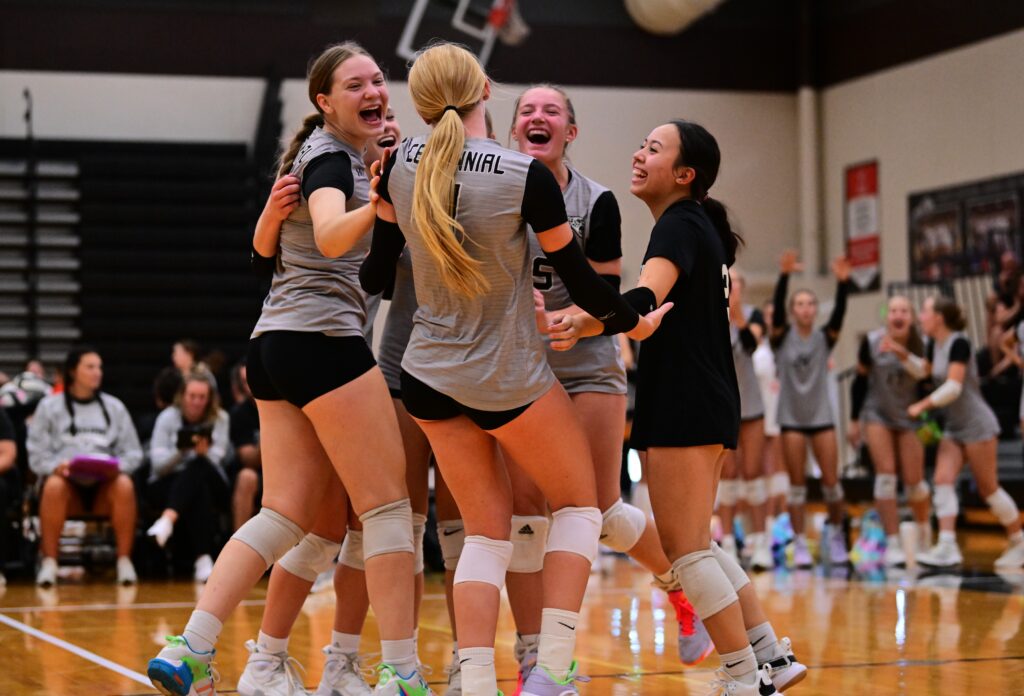 Saturday's Ankeny Centennial Invitational featured many of the state's top volleyball teams.
Sixth-ranked Centennial defeated four ranked opponents, including No. 8 Ankeny, on its way to the championship match. Then, in the finals, the Jaguars dropped a 25-21, 25-17 decision to Dike-New Hartford–the No. 1 team in Class 2A.
"It was an incredible day for the Jags!" said Centennial coach Jessica Rinehart, whose team is now 6-2 on the season. "We were excited to get an opportunity to see some of the best competition in the state and more importantly some of the top teams in 5A. We knew we needed to be ready for the day, and for each individual match that we played, and I thought we did just that. We came to play. We had awesome leadership on and off the court and from our bench. As the day went on, we got better and better and found that 'flow' that it takes to beat top teams."
The Hawkettes also defeated four ranked opponents before falling to Centennial, 25-23, 25-17, in the semifinals. Their overall record is now 4-2.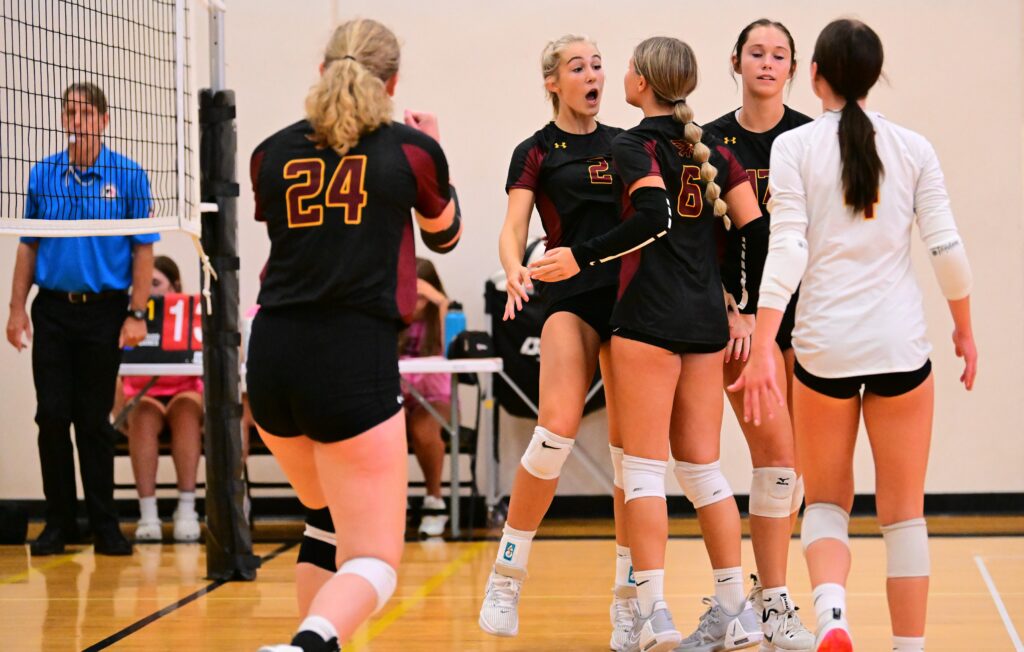 "We saw a lot of growth from Tuesday to Saturday," said Ankeny coach Liz Baethke, whose team had opened the season with a loss at No. 2 Dowling Catholic. "Historically, this tournament is always stacked. It's a good way to gauge our progress."
Centennial's Delaney Miller had 11 kills in the win over Ankeny. Jaeden Pratt and Anna Sash each added five kills, while Kambria Leazer dished out 20 assists.
Pratt also contributed seven digs. Mya Lei-Butters completed all 12 of her serves and had three aces.
Ava Wille had three kills and three blocks for the Hawkettes. Baileigh Carlsen racked up eight digs, and Kamryn Scheib had three aces.
"We had a little tougher road to get to (the championship bracket)," Baethke said. "And even though I thought we played pretty consistent, we ran out of gas a little bit. But that's to be expected. It was a long day. That tournament tends to run pretty long. I really think the next time we play them (on Oct. 3) it'll be different when we're both fresh."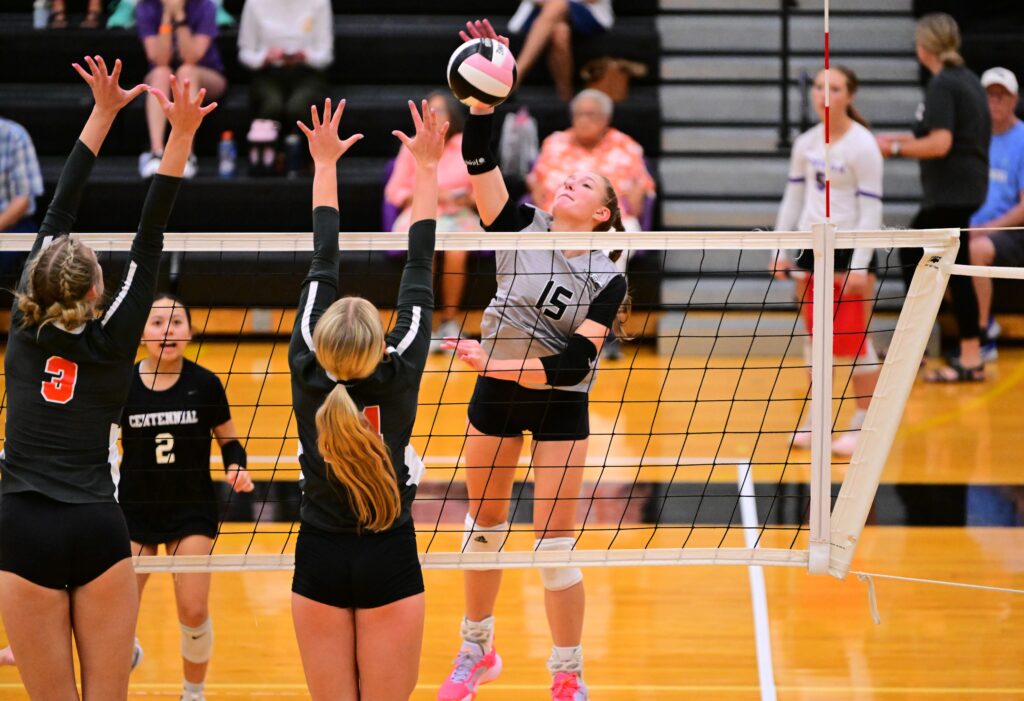 Miller pounded 13 kills while hitting .444 for the Jaguars in the title match. Pratt had five kills and two blocks, while Leazer added 16 assists and seven digs.
"Delaney and Jaeden carried a huge load all day and rose to the challenge," Rinehart said. "Mya did a great job anchoring our back row and communicating with our hitters. Kam did an awesome job quarterbacking our offense and scored big points at the net as well. Anna is as steady as they come, and gave us a huge presence in the middle that teams had to consistently honor which created gaps and holes for our pins to swing in."
The Jaguars easily swept all three of their opponents during pool play. They opened the tournament with a 21-16, 21-13 win over Norwalk, the No. 5 team in Class 4A.
Centennial followed with a 21-11, 21-12 victory over No. 9 Sioux City East. The Jaguars closed out pool play with a 21-12, 21-11 triumph over No. 7 Iowa City Liberty.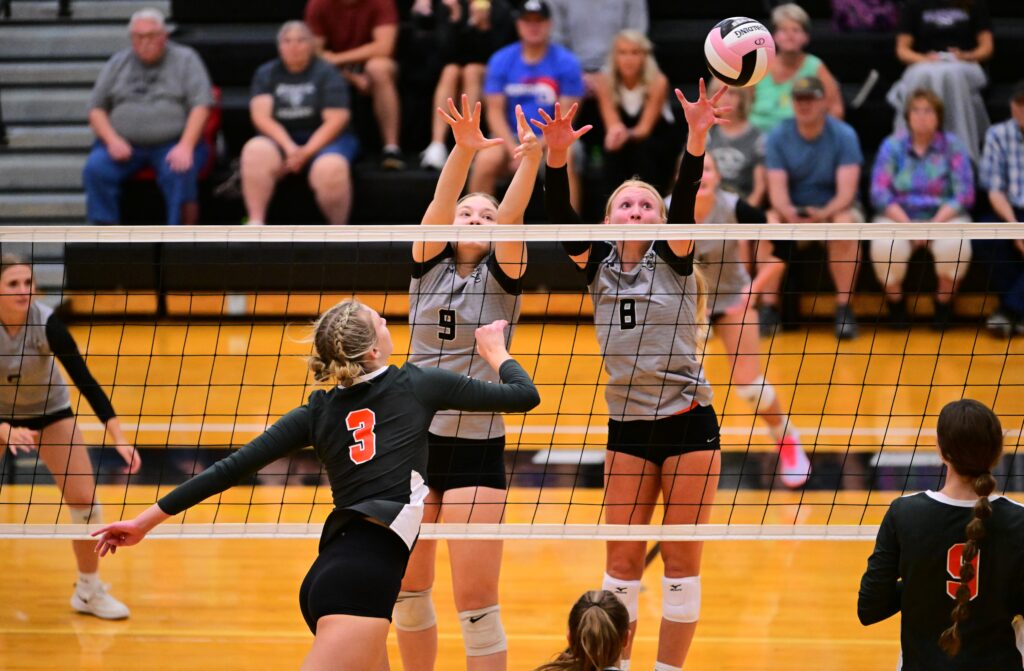 In the quarterfinals, Centennial rolled to a 25-11, 25-14 victory over Waukee, defeating the Warriors for the second time in five days.
"I'm incredibly proud of this group and what they brought to the day," Rinehart said. "We need to use this level of play as our new starting point and keep building from there. (Saturday), we were who I hoped we could be and I'm excited to get back in the gym and add more levels."
Ankeny, meanwhile, defeated three higher-ranked opponents during pool play. The Hawkettes opened the tournament with a 23-21, 21-15 win over No. 5 Cedar Falls.
Ankeny then rallied from a one-set deficit to beat No. 1 Waukee Northwest, 24-26, 25-23, 15-13.
"The first set with Cedar Falls they pushed us a little bit," Baethke said. "But you could just see our confidence growing as well as the girls' trust with their teammates. Going into the Northwest match, that was so helpful."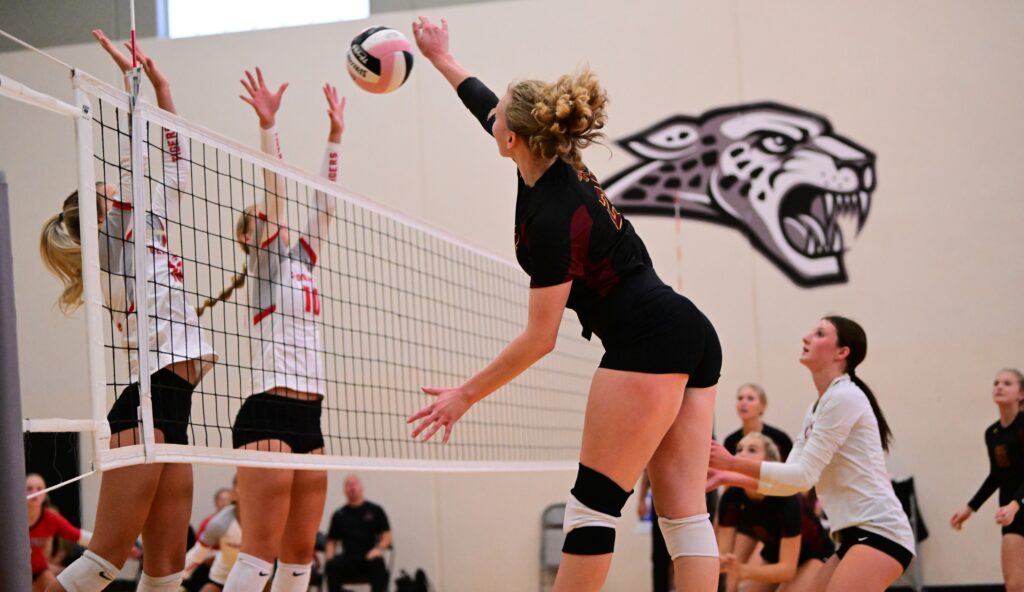 Baethke's team followed with a 21-12, 21-13 victory over Nevada, the No. 6 team in Class 4A. The Hawkettes then outlasted No. 10 Pleasant Valley in three sets, 25-23, 21-25, 15-7, in the quarterfinals.
Reagan Hanfelt and Aowyn Schrader each had eight kills in the win over Pleasant Valley. Schrader was in the lineup for the first time this season as she continues to recover from an elbow injury.
"She's clearly not 100 percent physically, but having her in the lineup with just a couple of other returners from last year–just having that experience and her presence out there–it gave us an interesting dynamic," Baethke said. "I could tell that it did the team some good to overcome that adversity, and we're on our way back to getting 100 percent healthy."
Both teams will return to CIML Conference action on Tuesday. The Hawkettes will host Waukee, while the Jaguars will travel to Urbandale.