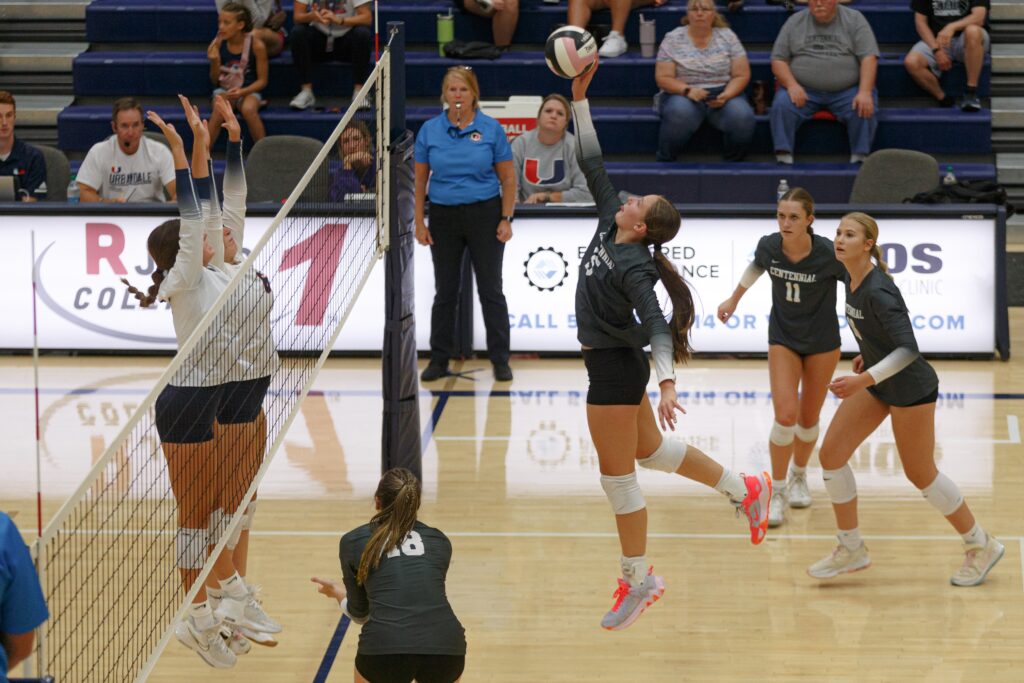 Delaney Miller pounded 18 kills and hit .533 for the match as the Ankeny Centennial volleyball team rolled to a 25-8, 25-9, 25-22 victory at Urbandale on Tuesday.
The sixth-ranked Jaguars improved to 2-0 in the CIML Conference and 7-2 overall. Urbandale's records dropped to 0-2 and 4-3.
"I thought our team did a great job taking care of business," said Centennial coach Jessica Rinehart. "It was hard to find a flow as the pace of the game was slower than the past weekend. But it was good to get our first road game under our belts, giving everyone experience playing on the road."
Centennial hit .308 overall as setter Kambria Leazer dished out 33 assists. Jaeden Pratt racked up 10 kills and nine digs, while Anna Sash and Ava Kronenberg each added four kills.
Kronenberg and Emma Liechti each recorded a pair of blocks. Mya Lei-Butters chipped in six digs.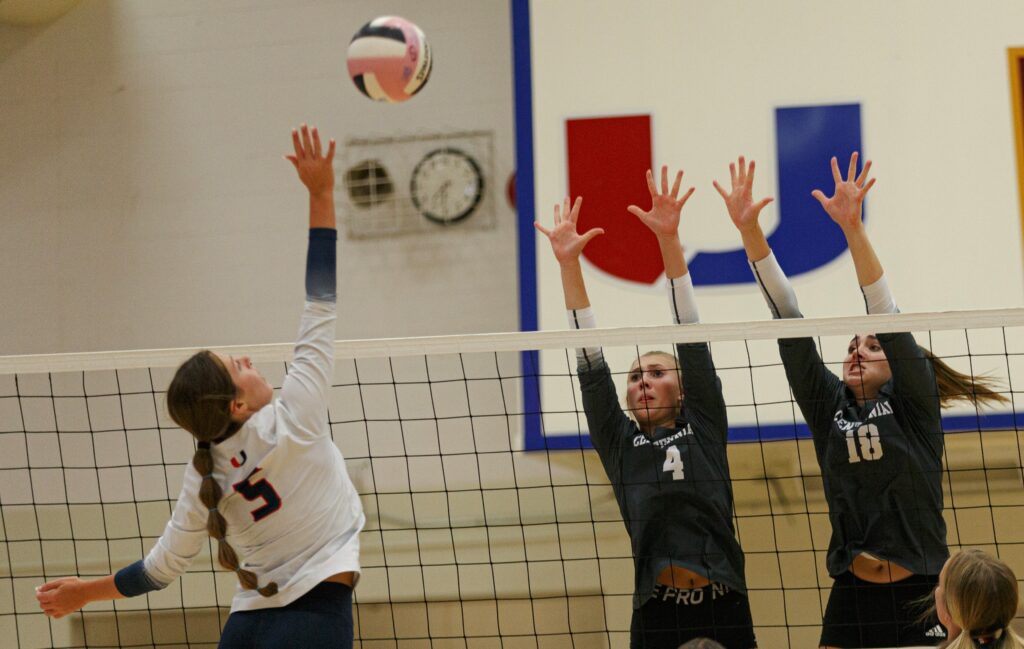 Addie Pollock completed 19-of-20 serves for the Jaguars, who went 69-of-73 from behind the line (94.5 percent). Sash went 16-of-17 and had a pair of aces.
Centennial will compete in the Little Hawk Invitational on Saturday at Iowa City High. The Jaguars will try to win the tournament for the third straight year.