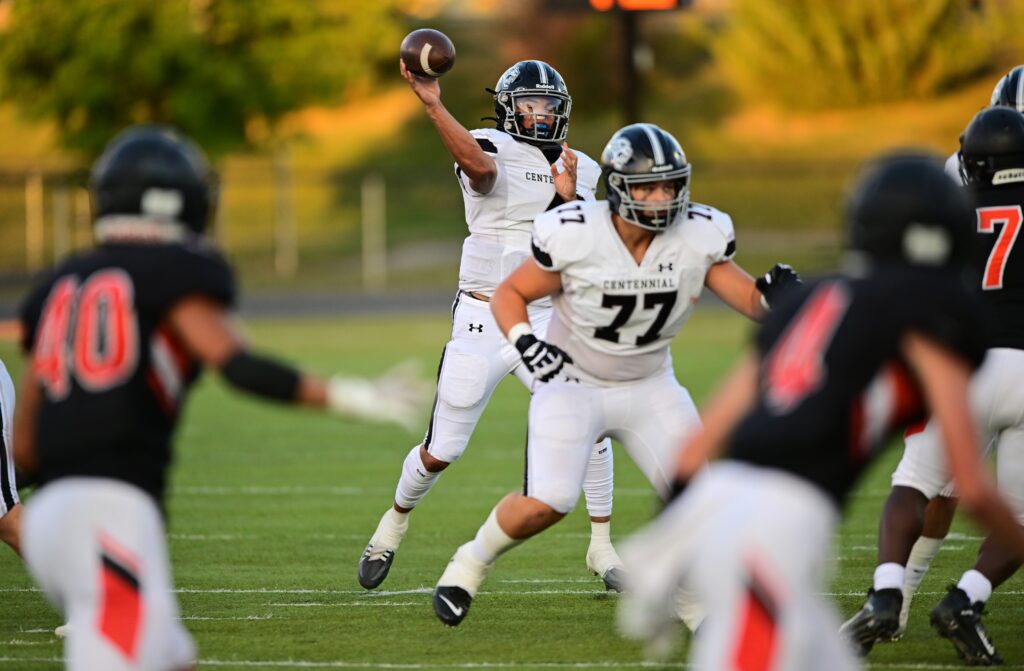 (Story by Gabe Ploeger)
Entering the Ames High Stadium on Friday night, the Ankeny Centennial football team was looking for a bounce-back game.
Suffering a close loss against Ankeny the week before, the 10th-ranked Jaguars were hungry for a win.
Adding onto the pressure, Centennial quarterback Trenton Smith had previously played for Ames before transferring to Centennial as a sophomore in 2021. However, pressure makes diamonds.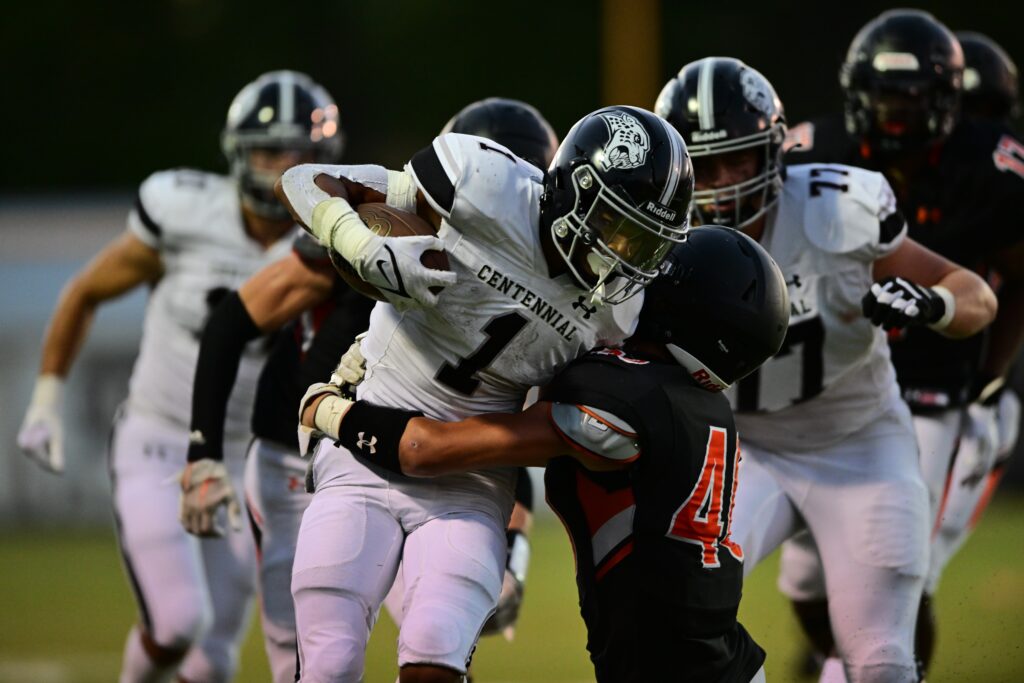 "It was definitely in my mind, but I wouldn't say that it affected me," said Smith. "I'm still close with all my guys here, and I just told them we're not friends on the field but after the game we're still back to normal."
With that mindset, Smith passed for over 200 yards and a pair of touchdowns to lead the Jaguars to a 42-6 victory.
Starting running back Elijah Porter did not play in the game due to an illness, meaning other players had to step up. J.J. Morgan and Braeden Jackson, two other running backs, did exactly that.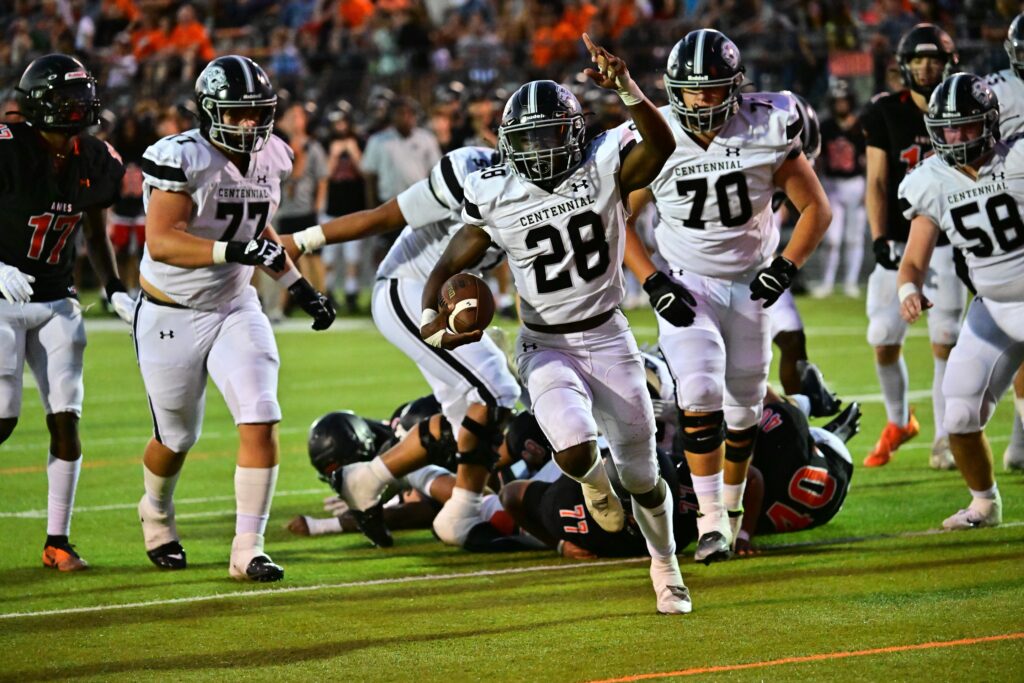 Centennial (1-1) got off to a fast start as Smith connected with Morgan on a 58-yard pass on its first drive. The Jaguars needed just three plays to score.
Jackson and Morgan each ran for two touchdowns. Lawson Langford and Chase Schutty each caught a scoring pass.
On the defensive side, it was a near shutout as the Little Cyclones continued to struggle each possession. Ames really began to fall apart when Centennial linebacker Jack Cahill intercepted a pass midway through the first half.
The Little Cyclones passed for 211 yards, but managed just 38 on the ground.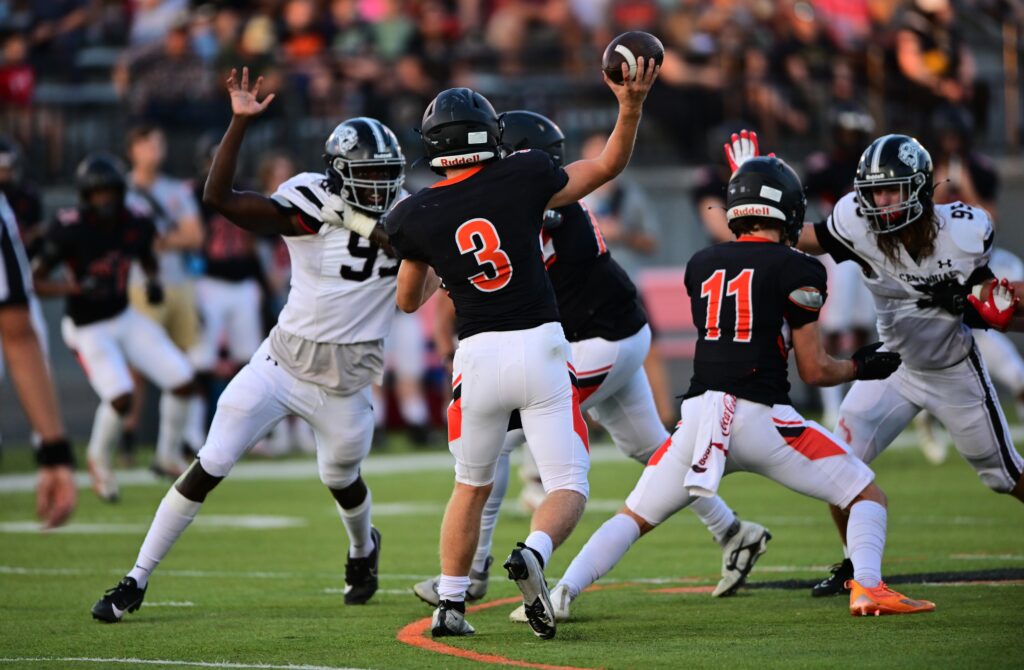 Centennial's offense and defense were firing on all cylinders as the Jaguars continued to build their lead. When asked what was the difference between last week's game and this one, Centennial co-head coach Ryan Pezzetti provided an insightful response.
"All week the idea was to just get better, get more physical, be more crisp, execute better, and tonight I thought they did an excellent job," he said. "They responded the way a team should respond after a loss."
Pezzetti said he wasn't worried about Smith playing against his former team.
"Trenton is a Centennial Jaguar. He embraced the culture of Ankeny Centennial," Pezzetti said. "I know it was tough on him because he's got a lot of friends over there, but at the end of the day he's a Centennial Jaguar and I couldn't be happier for him."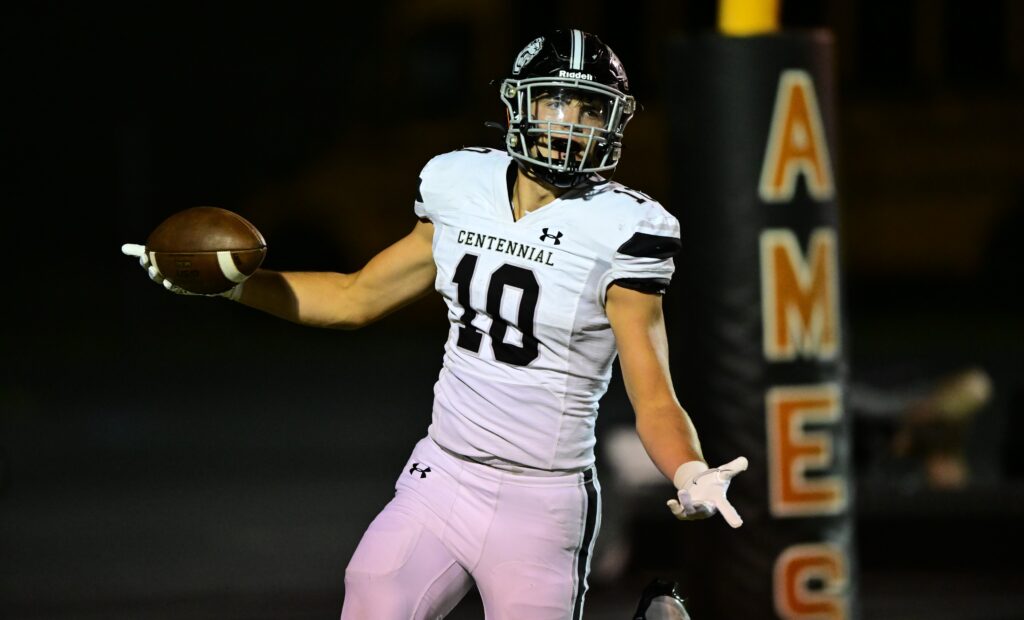 The loss dropped Ames' record to 0-2, a mark that the Jaguars badly wanted to avoid themselves with another tough opponent on deck.
"This was a must-win game for us," Smith said. "We want to prove to everyone that we're a top team in the state. I truly believe that, and I trust all of my guys."
The Jaguars will host Cedar Falls (1-1) on Friday in a rematch from last year's Class 5A playoffs. The Tigers are coming off a 35-21 win over Johnston.