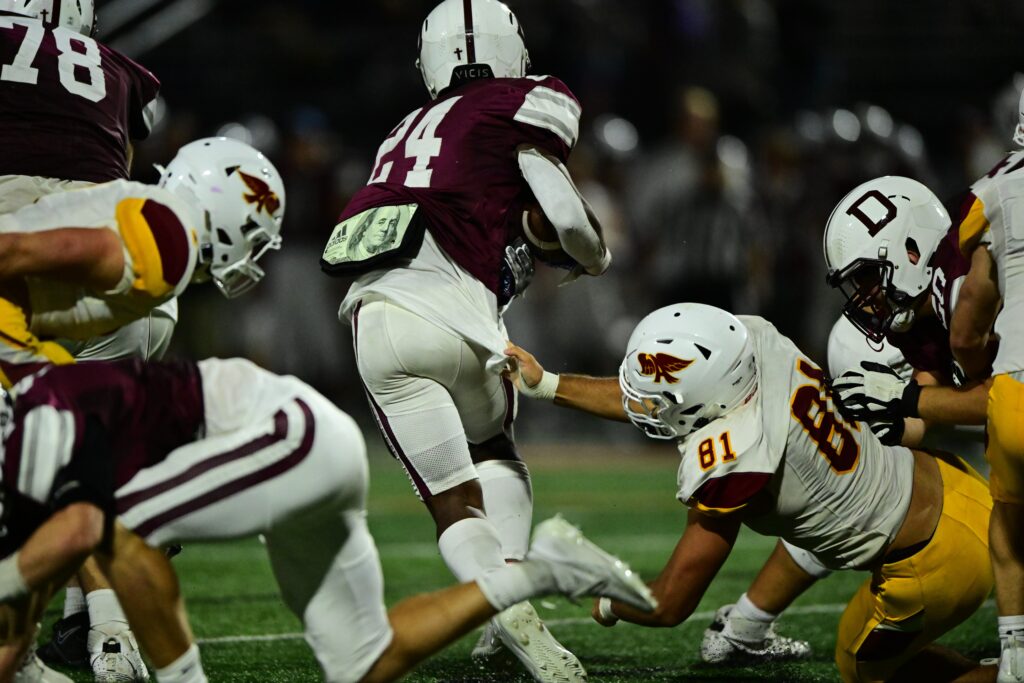 (Story by Gabe Ploeger)
The Ankeny Hawks were once again staring face-to-face with one of the state's top teams.
Coming off a 58-21 loss to Southeast Polk, the Hawks had to travel to Valley Stadium on Friday to play second-ranked Dowling Catholic.
Things didn't get any easier.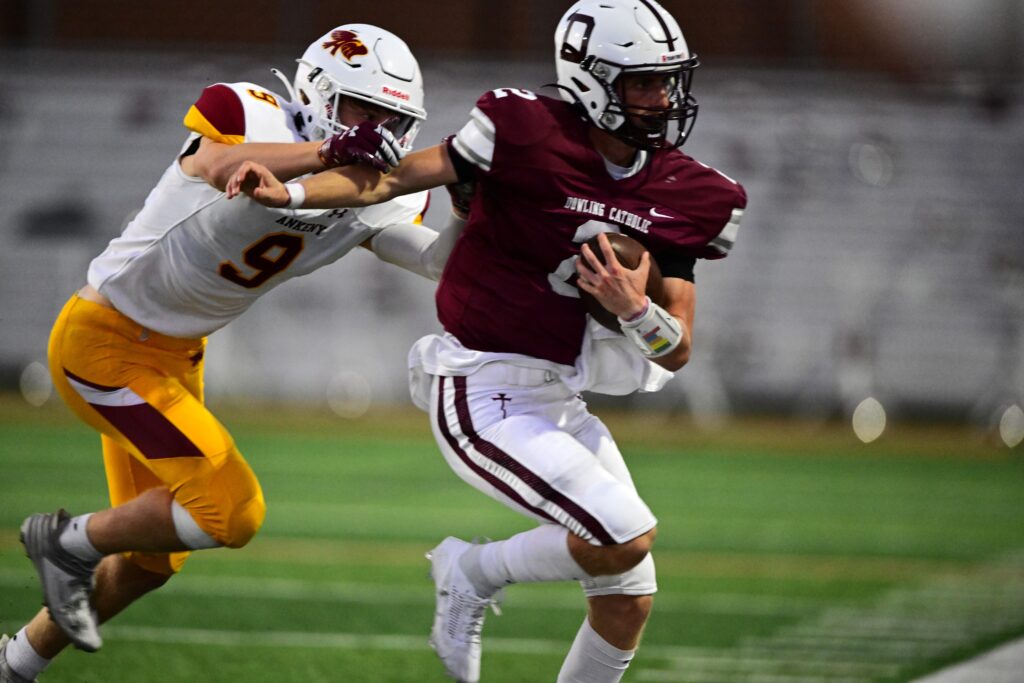 Ra'Shawd Davis ran 36 times for 242 yards and three touchdowns to lead Dowling to a 35-14 victory. Dante Cataldo passed for 163 yards and another score as the Maroons improved to 3-0 on the season.
Ankeny dropped to 1-2, but showed some life after falling into a 28-0 hole. Luke Anderson threw a pair of touchdown passes to Devon Akers in the fourth quarter.
"I'm proud of them," said Ankeny coach Jeff Bauer. "We didn't quit again. We came out and competed in the second half. We just have to start faster."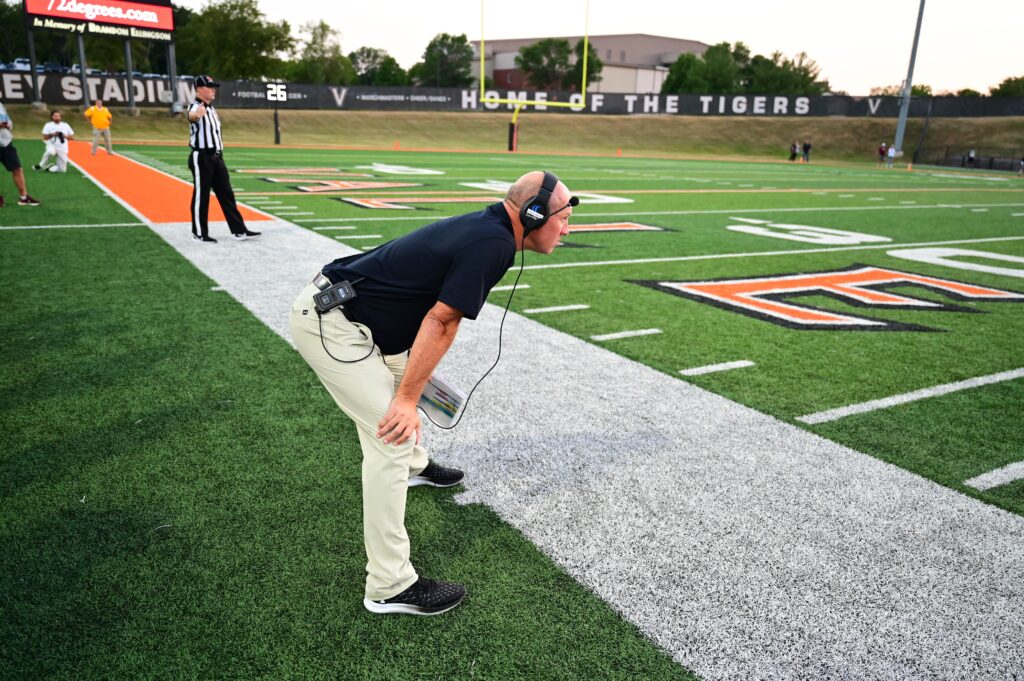 The Hawks trailed at halftime, 21-0, but looked like a rejuvenated team in the second half. They started picking up some yards on the ground, but were unable to complete their drives.
Caden Henkes rushed for 74 yards, and Daniel Larmie added 65 more. But Ankeny was stopped at the Maroons' 1-yard line in the third quarter.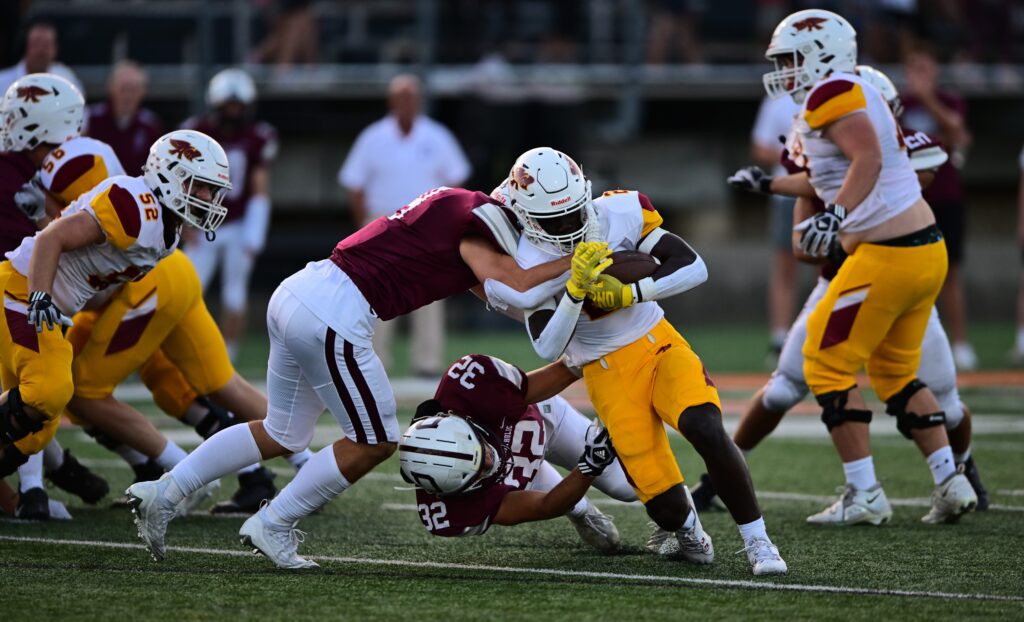 After Dowling scored again early in the final period, the Hawks struck back. Anderson found Akers for an 80-yard touchdown pass behind the Maroons' secondary.
Then, Ankeny got the ball right back when it recovered an onside kick.
The Hawks later forced a fumble and then drove for another score. Akers caught a 16-yard pass in the end zone and held on to the ball despite a hard hit from former teammate Jacob Kruger, who had 2.5 tackles for the Maroons.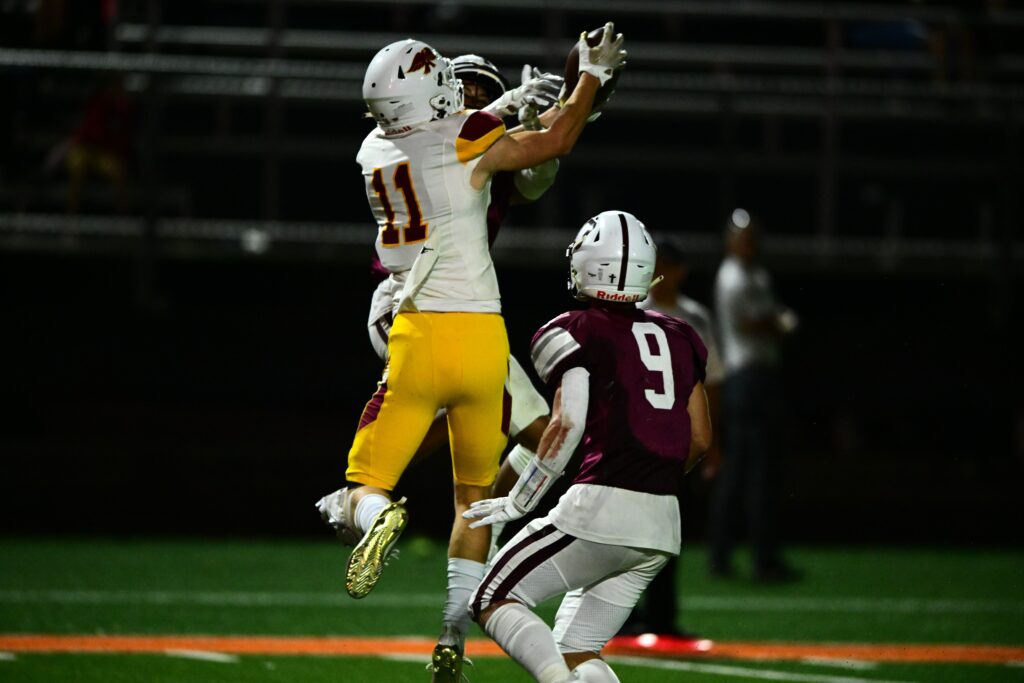 Dowling added a late touchdown to seal the victory, but the Hawks put up a good fight.
Ankeny will host Johnston (2-1) on Friday for its homecoming game.
"We have to focus on Johnston. We're not holding our heads down," Bauer said. "We have the makings of a good team. There are just some things we have to correct, and we will."