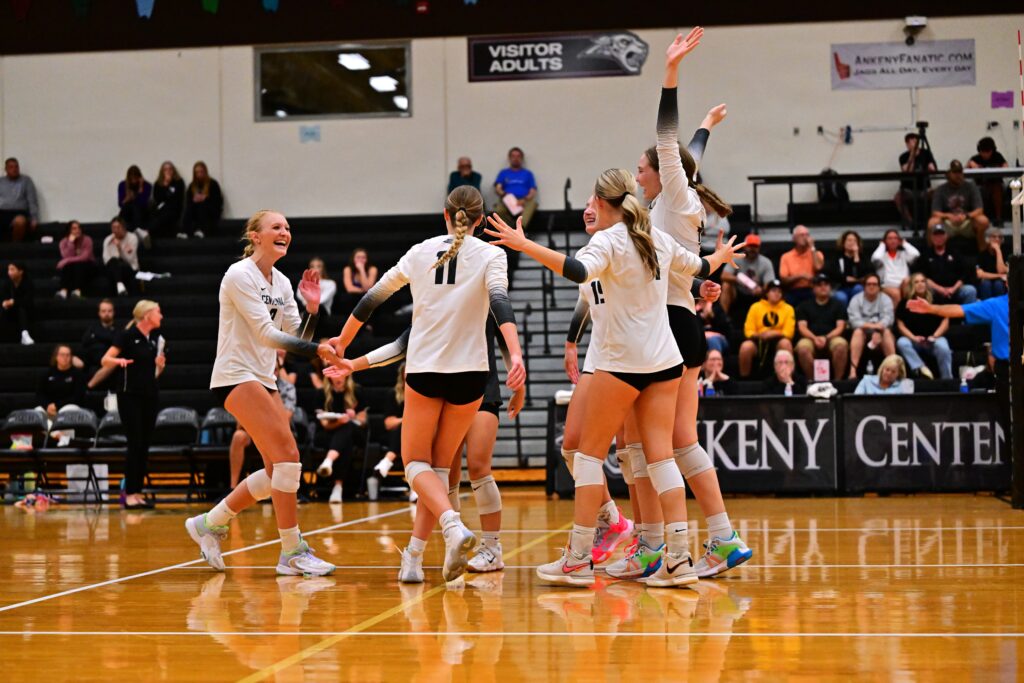 Anna Sash and the other seniors on the Ankeny Centennial volleyball team had some business to take care of before getting a two-week break in the middle of the season.
Sash had four kills and three blocks as the second-ranked Jaguars celebrated their Senior Night on Tuesday by posting a 21-25, 25-14, 25-9, 25-19 victory over No. 8 Valley in a CIML Conference match at Centennial. It was Centennial's second win over the Tigers in four days.
On Saturday, the Jaguars defeated Valley in the semifinals of the Metro Classic at Southeast Polk on their way to the championship.
"We had confidence," said Sash. "We still knew they were a good team–(Valley) had beaten many ranked teams. We knew it was going to be a battle to the end. We just took it as any other match and played them like we would any other good team."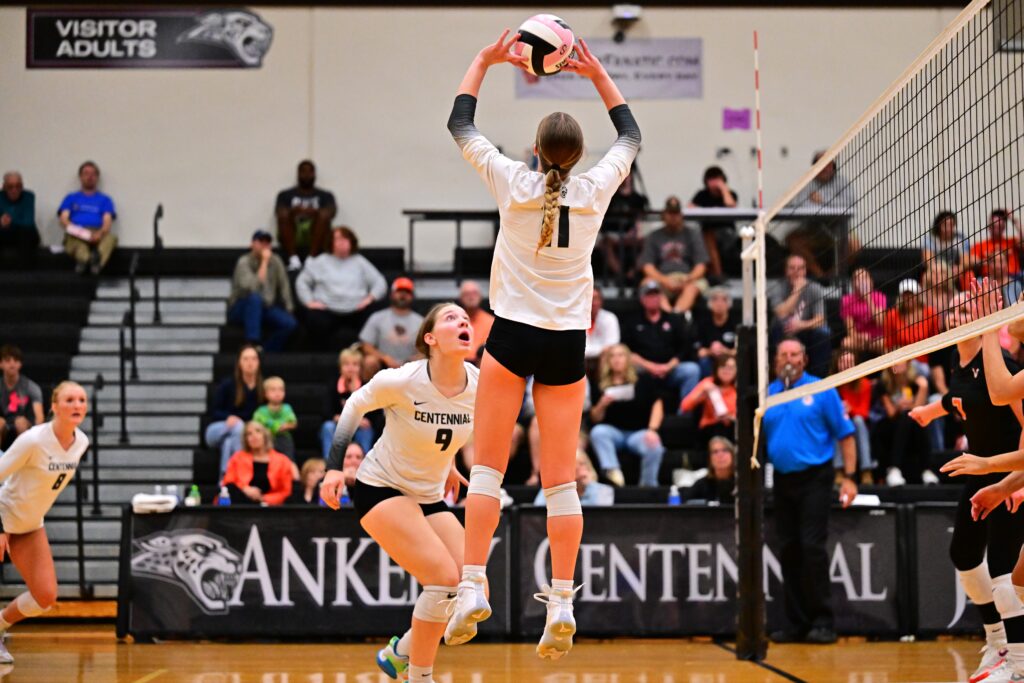 The win was the sixth in a row for Centennial, which improved to 3-1 in the conference and 16-3 overall. The Tigers' records dropped to 0-4 and 9-9.
Despite its .500 mark, Valley has been a dangerous team. The Tigers knocked off three top-five opponents to win the Marj White Classic on Sept. 2 at Valley.
"Valley has really come out and just taken some matches that I honestly didn't think they would come out that strong," said Centennial junior Delaney Miller, who had 12 kills and 17 digs for the Jaguars. "So we knew that they had another level, and on Saturday we really didn't know what to expect. It was tournament play, but we just played our game and today we just went out and played how we knew we could play. We celebrated our seniors, and we came away with the 'W'."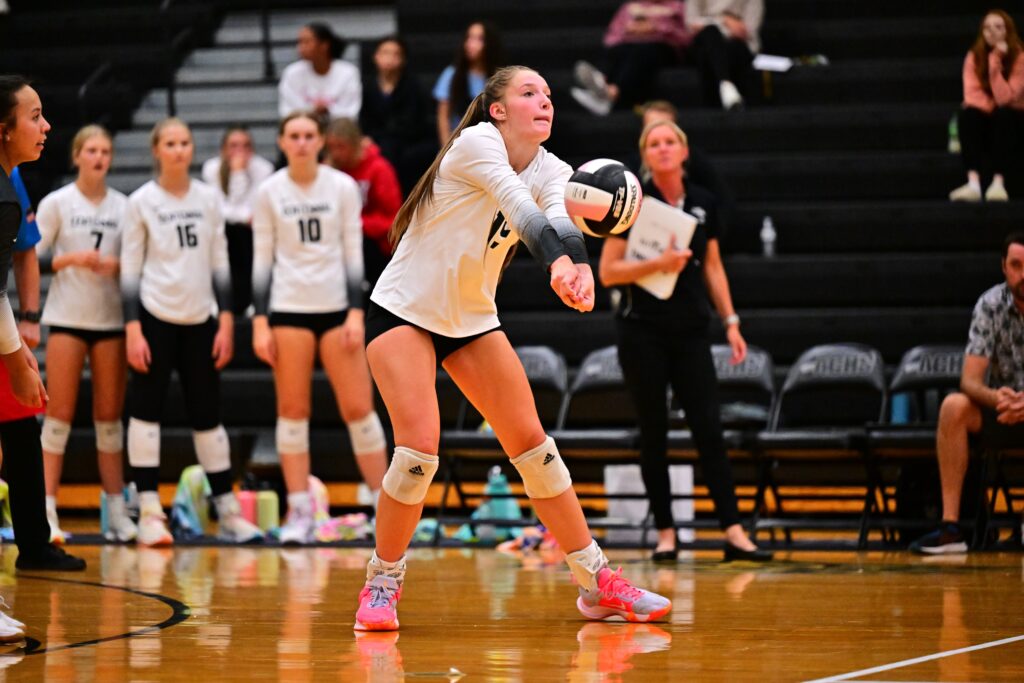 The Jaguars rallied after Valley won the opening set. The Tigers broke away from a 13-13 tie by scoring 10 of the next 14 points.
"They started serving us short a little bit and they were tipping right over our blocks, so those were adjustments we knew we needed to make moving forward," said Centennial coach Jessica Rinehart. "But also, we just didn't come out with a lot of energy. We were kind of creating our own errors on our side, so we made sure that we cleaned that up for the remainder of the match."
Centennial used an 11-3 run in Set 2 to build an 18-9 lead. The Jaguars eventually closed out the set on a kill by Miller.
"They were just really scrappy (in that first set)," Miller said of the Tigers. "From what we heard about all the other matches that they won, they were just picking up everything. We knew we could expect that, but we just had to match that scrappiness in the second, third and fourth sets and work on our defense. We also knew we were the more powerful team, and we thought we could just power through their block."
Centennial raced out to a 9-2 advantage in Set 3. The Jaguars later closed out the set on an ace by senior Brooklyn Conger.
The Tigers took a 12-11 lead in Set 4 before Centennial answered with an 8-3 run. The Jaguars eventually closed out the match on a kill by Finley Greiner, her seventh of the night.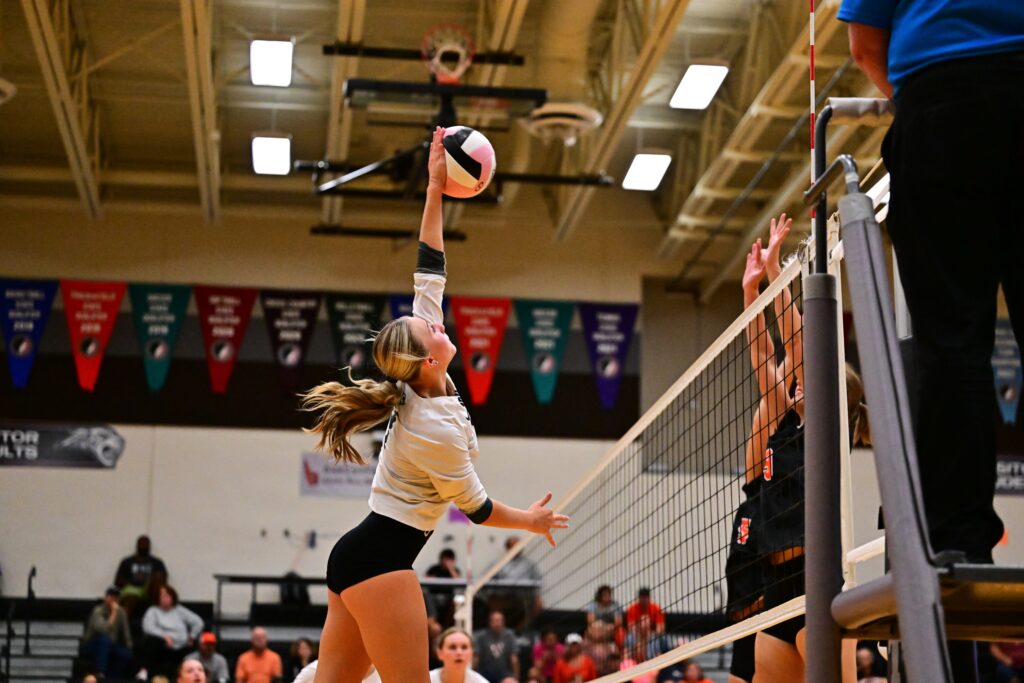 "I don't think we played our best ball tonight, but I think we've gotten progressively better as the season has gone on," Rinehart said. "Each match we pick up something new, so I'm really happy with how we're playing."
Jaeden Pratt had 14 kills and 10 digs in the win. Emma Liechti added three kills and four blocks.
Setter Kambria Leazer contributed six kills and 37 assists. She also completed all 20 of her serves and had three of the team's 10 aces.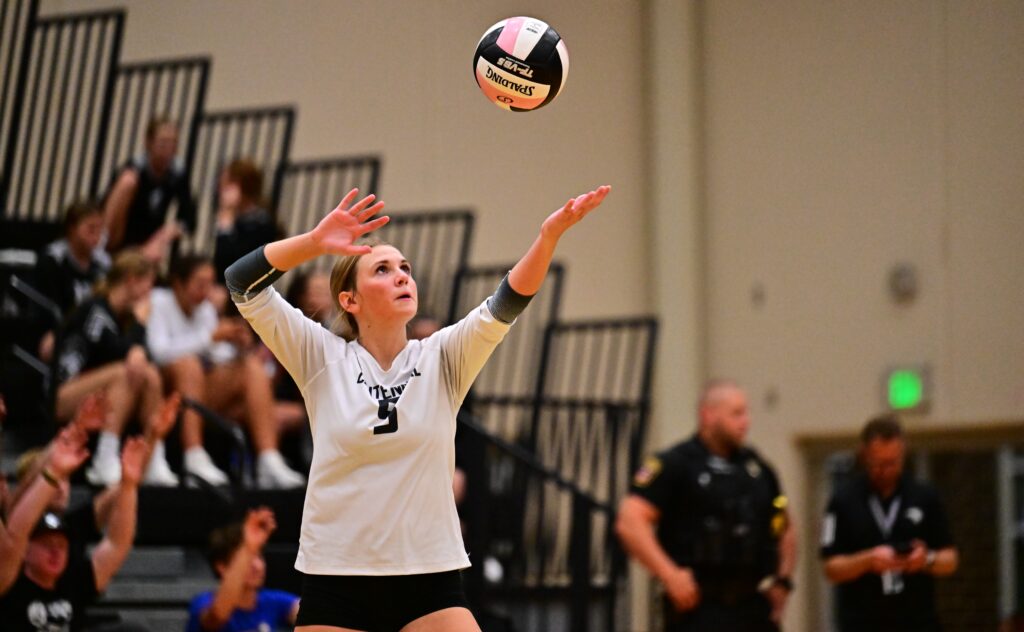 Addie Pollock went 15-of-15 from behind the serving line. Mya Lei-Butters chipped in 12 digs.
"It's so much fun, just playing with these people," Miller said. "It's such a joy."
The Jaguars hit .206 for the match and completed 90-of-95 serves (94.7 percent).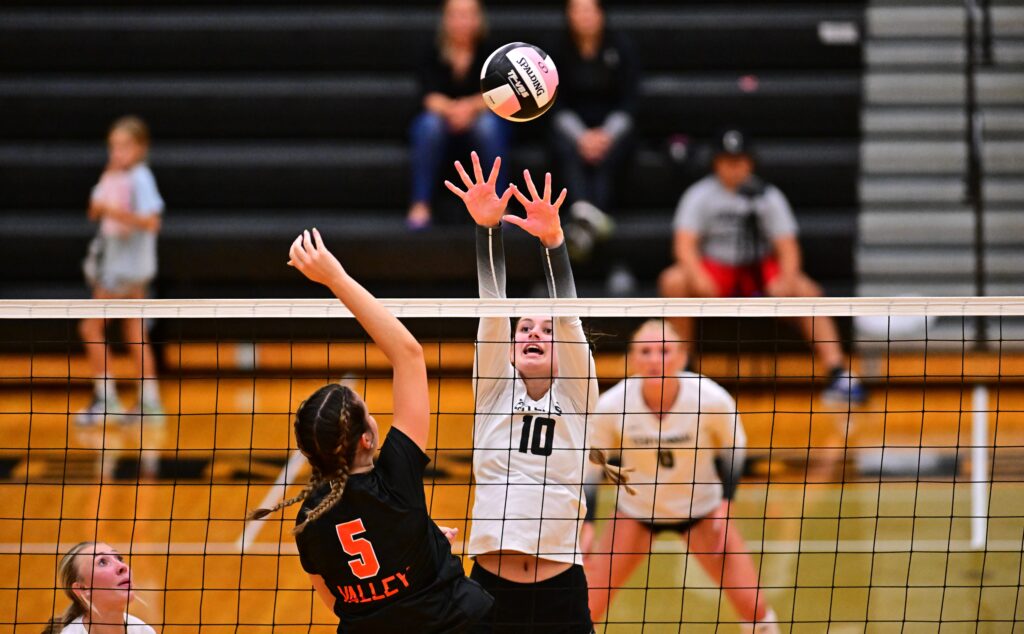 "We kind of beat ourselves in some areas early on," Sash said. "But it wasn't anything that we couldn't clean up in the next three sets."
Centennial will now be off until Sept. 26, when the Jaguars play a conference match at No. 5 Johnston.
"There's always room to grow," Sash said. "We're going to work on the little things these next two weeks."