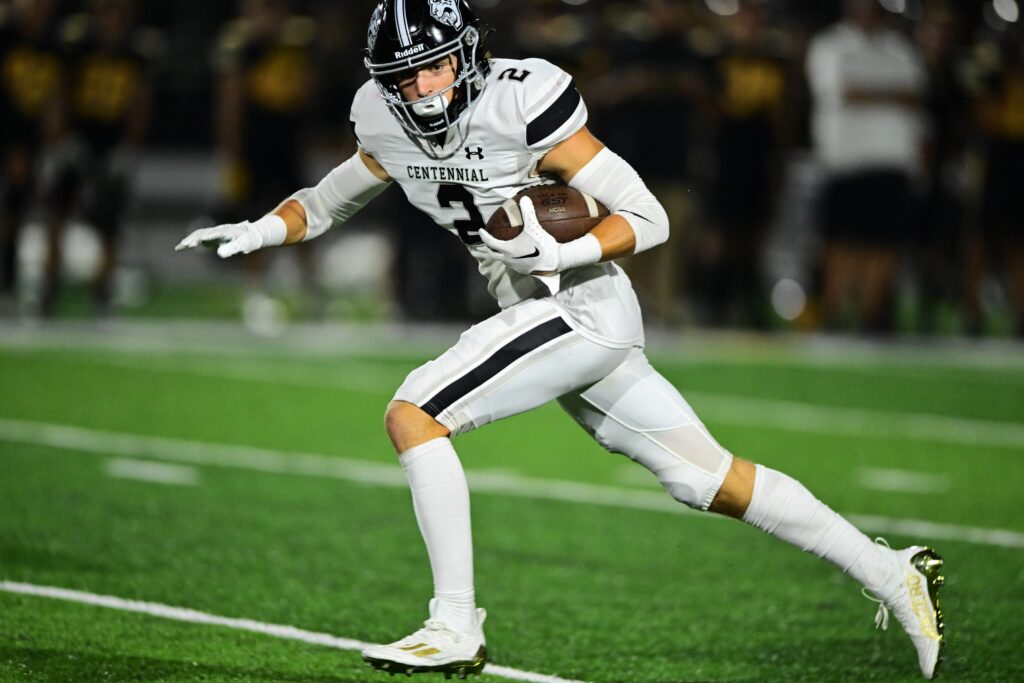 (Story by Gabe Ploeger)
The Ankeny Centennial football team proved on Friday night that it can go toe-to-toe with the state's No. 1 squad.
The fourth-ranked Jaguars battled two-time defending state champion Southeast Polk down to the wire before dropping a 24-21 decision to the host Rams.
"Our kids fought their tails off," said Centennial co-head coach Ryan Pezzetti. "We couldn't be happier with their effort. We came up a little short in the end. When you look back there's just some plays that they made and some plays that we made, maybe we didn't or they didn't, but it could've gone either way."
The Rams (4-0) overcame a 14-10 deficit in the second half to take a 24-14 lead, but Centennial refused to go away. The Jaguars closed the gap to 24-21 on a bomb from Trenton Smith to Max Snyder with 2 minutes 55 seconds left.
After forcing a punt, Centennial took over at its 4-yard line with 1:44 to go. The Jaguars moved the ball to midfield before a Hail Mary in the final seconds was intercepted to seal the verdict.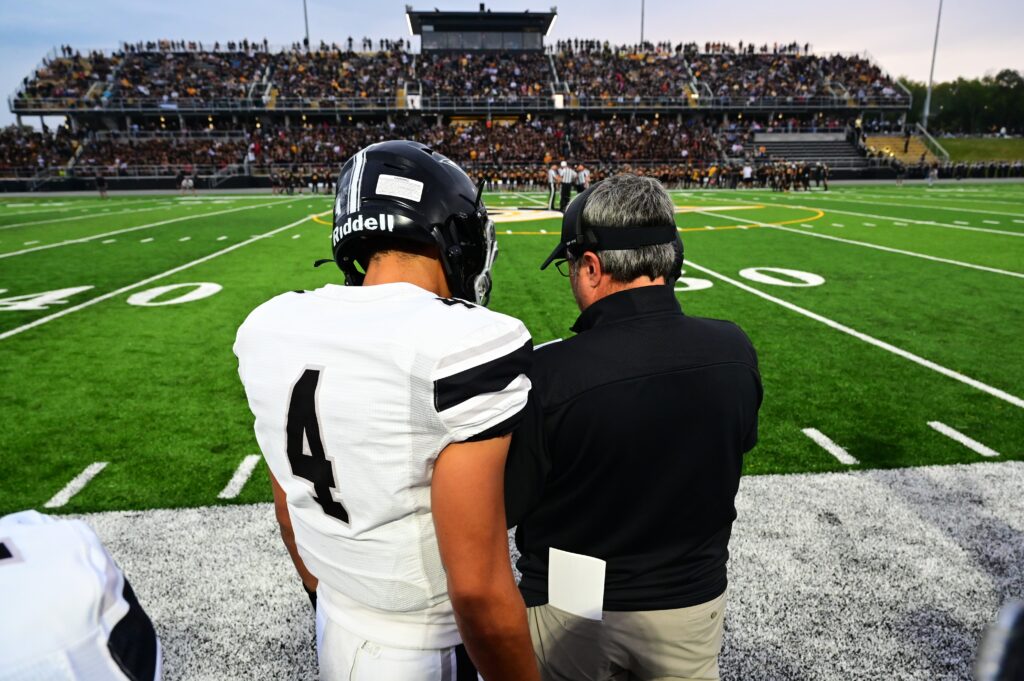 Southeast Polk had three interceptions in the game, two of them by Emmanuel Gaye. Centennial's record dropped to 2-2, but the Jaguars made a statement in the loss.
"We found out we've got a pretty darn good football team," Pezzetti said.
The Rams jumped out to an early 10-0 lead. After kicking a field goal, they scored again on a touchdown run by CJ Phillip, who ran for 97 yards and a pair of scores on 17 carries.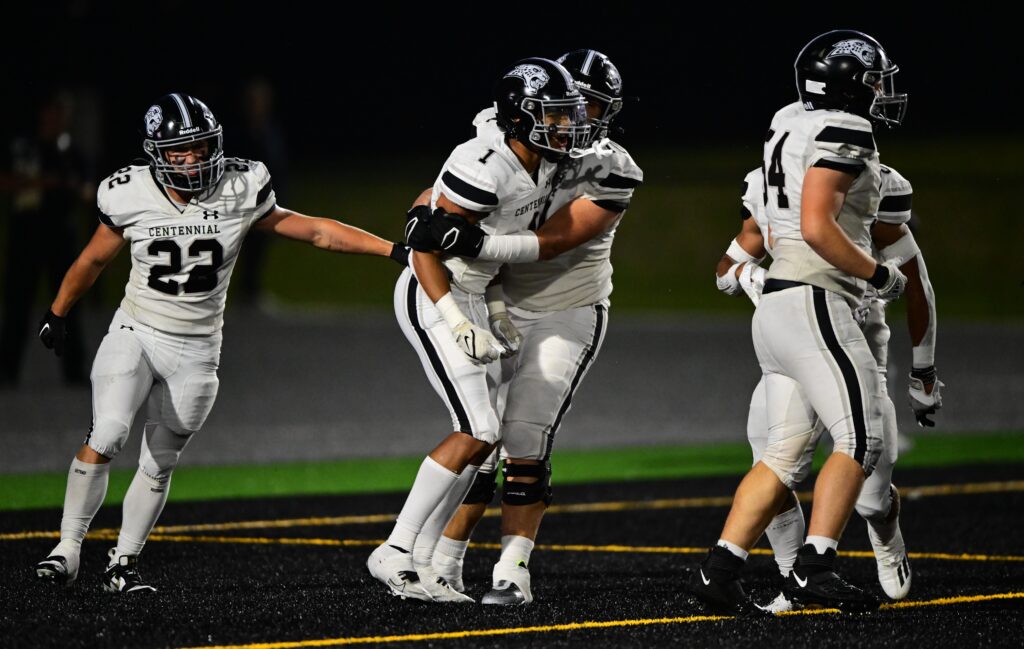 Smith fired a 24-yard pass to Chase Schutty late in the first quarter, giving the Jaguars some momentum. A Southeast Polk penalty on third down kept the drive alive, then Smith found Braeden Jackson for a 31-yard scoring pass to put Centennial on the board.
The Jaguars came out of the locker room at halftime and struck fast as Elijah Porter broke loose for a 24-yard run on the first play of the third quarter. After converting a huge fourth-down play to keep the drive alive, Smith tossed a 24-yard touchdown pass to Schutty to give Centennial its only lead of the game, 14-10.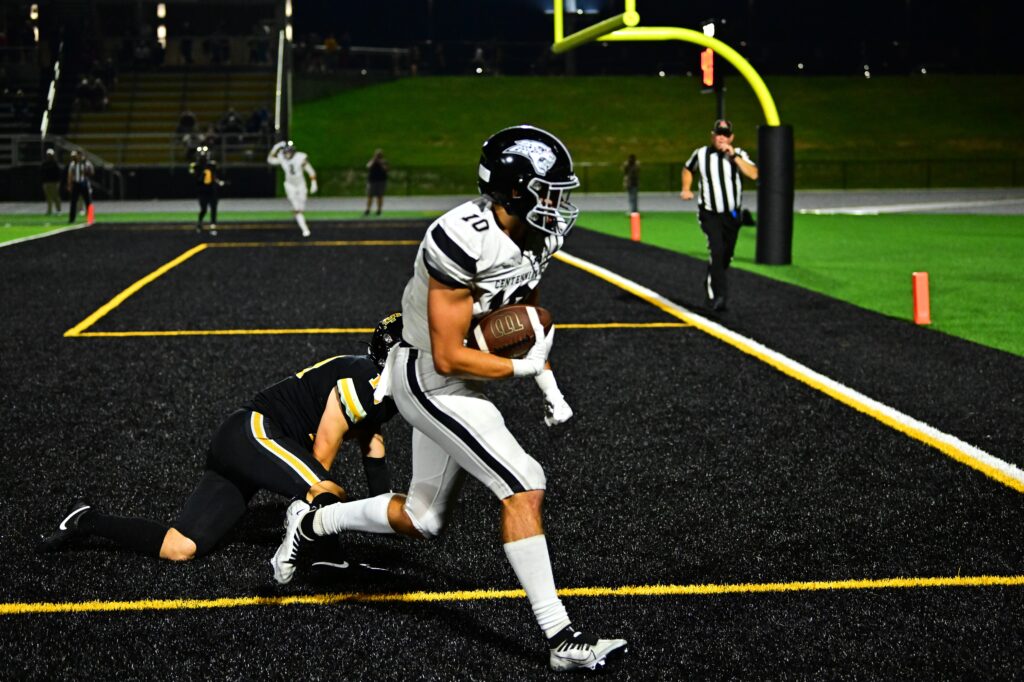 Southeast Polk responded right away with a drive to regain the lead. Quarterback Connor Moberly, who completed 16-of-27 passes for 134 yards, spread the ball around to several different receivers.
Phillip eventually capped the drive with an 18-yard burst to the end zone, putting the Rams ahead for good. Moberly later added a 1-yard touchdown run that proved to be the winning score.
The Jaguars will host Des Moines East (0-4) on Friday.