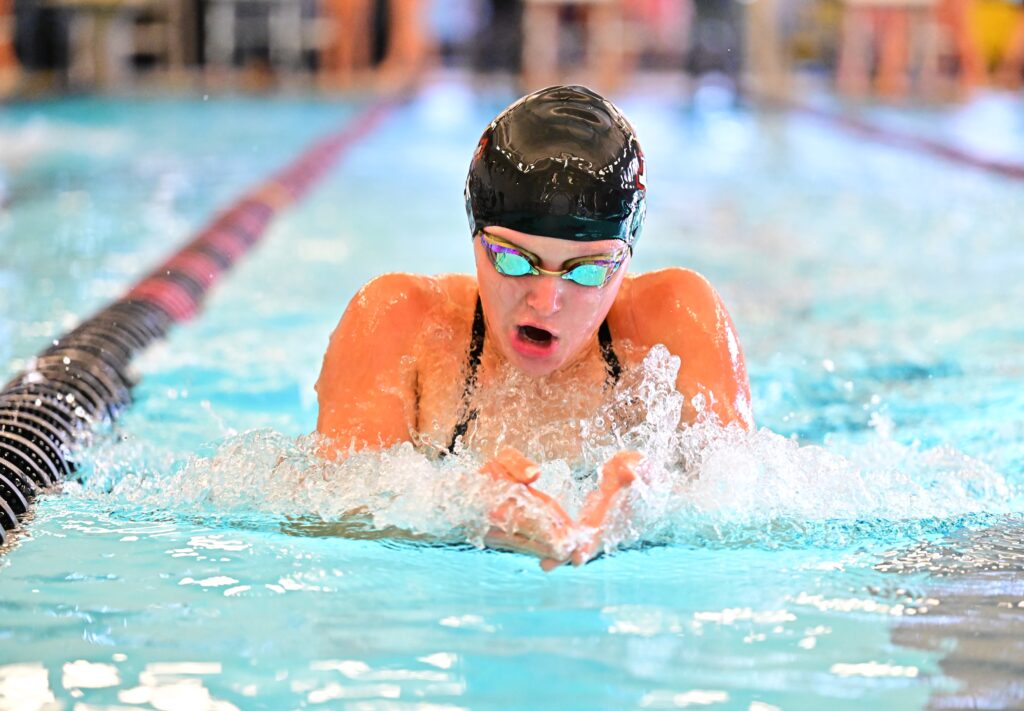 Senior Anja Peck has helped the seventh-ranked Ankeny girls' swimming team to a 3-2 dual record. She is currently ranked ninth in the state in the 200 individual medley and 11th in the 100 breaststroke.
Peck is also a key member of the Ankeny Centennial girls' cross country squad. She is a three-time state qualifier in that sport.
Here is some inside info on Peck:
This is your fourth season of competing in both cross country and swimming at the same time, which is obviously a difficult task. Has it gotten any easier to manage over time?
I would say I have definitely gotten used to it by now! It's still pretty hard and tiring at times, but I like both teams and what both sports have to offer!
There are some weeks with a swim meet on Tuesday and a cross country race on Thursday where I imagine it's pretty easy to determine your schedule, but on Tuesday of last week you had to choose between the home swim meet against Dowling Catholic or joining your cross country teammates for the race at Valley. How did you make that decision?
Typically I trust (Centennial girls' cross country coach Eric) Cog(dill) with making the decisions on which meet I go to. If it's a good team to race against like Dowling Catholic or Waukee, I will swim. If it's a good cross country course or tough competition, I often go to the cross country meet.
You won both the 200 IM and the 100 breaststroke during your team's 125-61 loss to Dowling. Were you happy with how you swam at that meet?
I was happy with my performance. It is definitely the best I've felt all season. I didn't go the times I wanted, but I was happy with how I swam my races and how I executed my race plan!
What did you think of your team's performance?
I think our team did a really good job! They definitely brought the energy and were very supportive of each other which led to good swims from all of us.
Your swim team has a new head coach this season in Dustin Rhoads. Has it been a smooth transition for you?
I think Dustin is super good with us and has started off his first season really strong! This is my third new head coach so the switch hasn't been too crazy.
Do you like some of the changes that he has made with your training?
He definitely has worked in some different training which is nice as well as some new team-bonding aspects which I know the team has enjoyed!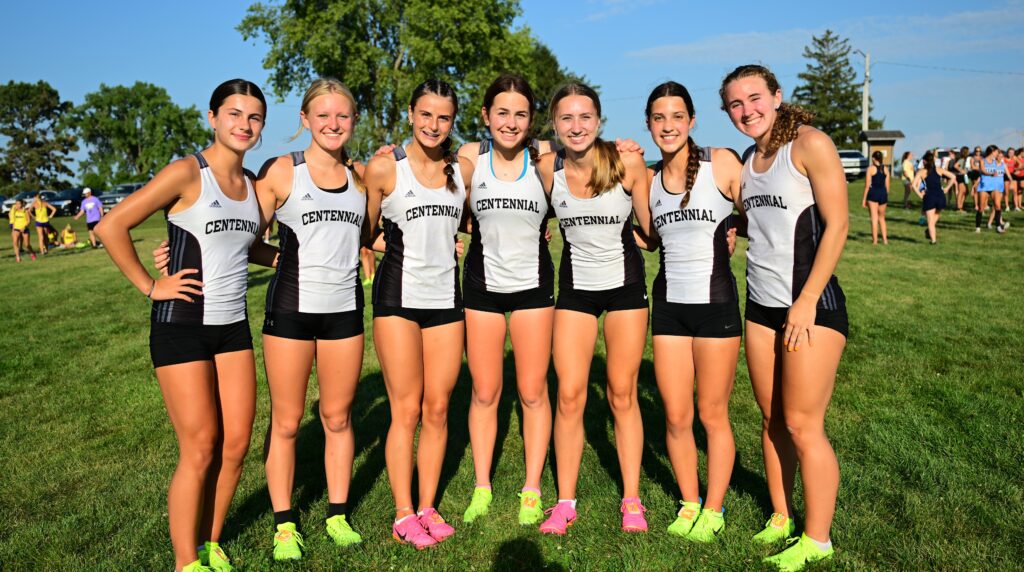 Your cross country team is currently ranked sixth in Class 3A, and you helped the Jaguars to a runner-up finish in the Cedar Rapids Kennedy Invitational on Sept. 7. Do you feel like your team is making some good progress?
I know our cross country team is always so strong–we have at least 10 girls who could always compete in the top seven lineup. I know they all work super hard and are supportive of each other which will help us this season! I can't wait to see what our team will accomplish, and it would be awesome to get top three again!
Your teammate, Anika Mohrhauser, earned her first varsity victory at that race and defeated the state's No. 1-ranked runner in Grace Boleyn of Pleasant Valley. Are you impressed by how much she has improved in the last year?
Anika is such an impressive runner and such a good person! She works super hard wherever she is and is super supportive of everyone! Rondi (Quass) being gone is definitely a big change, and Anika has done a great job of filling her shoes and helping the team to their best potential!
You placed 42nd at the state meet as a freshman, 51st as a sophomore and 78th last year. What are your goals for this season?
My personal goal for this season is to be a part of the state team for the fourth year! Running a PR is always nice, but if I'm competing in state and getting to represent Centennial that is a great opportunity that I hopefully will get to be a part of again this year!
In the pool, you're a seven-time state placewinner, including three times in the breaststroke. What are your goals for the rest of the swimming season?
I have pretty big goals for this year! I definitely would like to lower both of the school records in the 200 IM and 100 breaststroke! I would also love to get top two or three in an event at state. I know a lot of the girls from all over Iowa and they all work super hard and will be tough competition, but I feel super confident in myself and training this year as well as over the summer, so I'm excited to see what this year brings!
Plans for next year? Are you going to swim or run anywhere?
I just committed on Friday to continue my swimming and academics at Iowa State University!