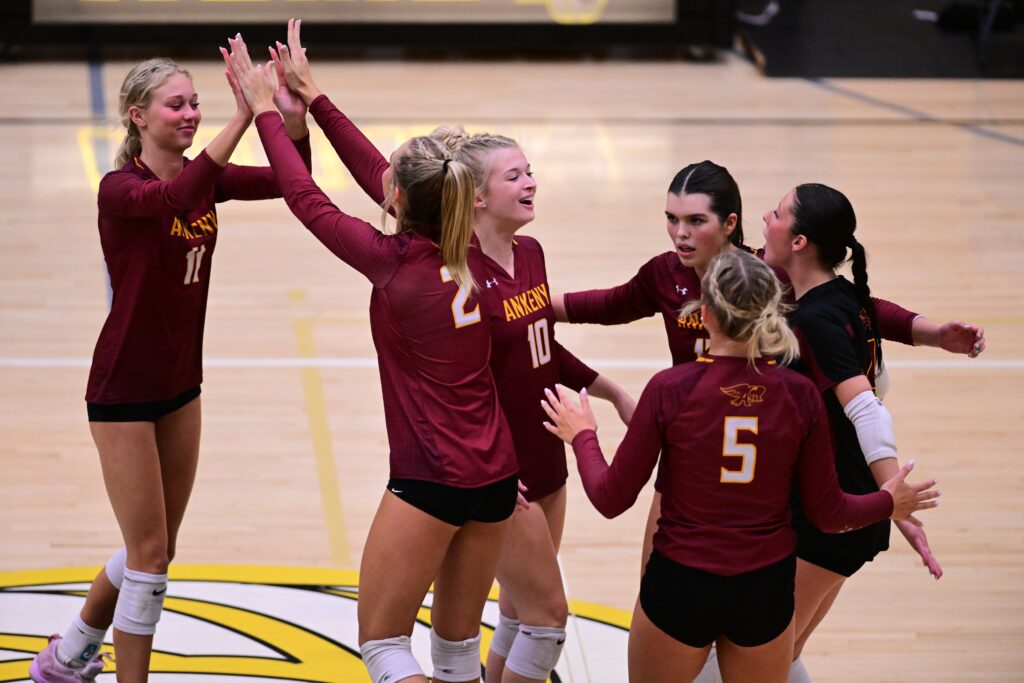 In a long season, there are some nights when the Ankeny volleyball team won't bring its "A" game.
Tuesday was one of those nights.
Still, the third-ranked Hawkettes rolled to a 25-21, 25-14, 25-16 victory at Southeast Polk in a CIML Conference match.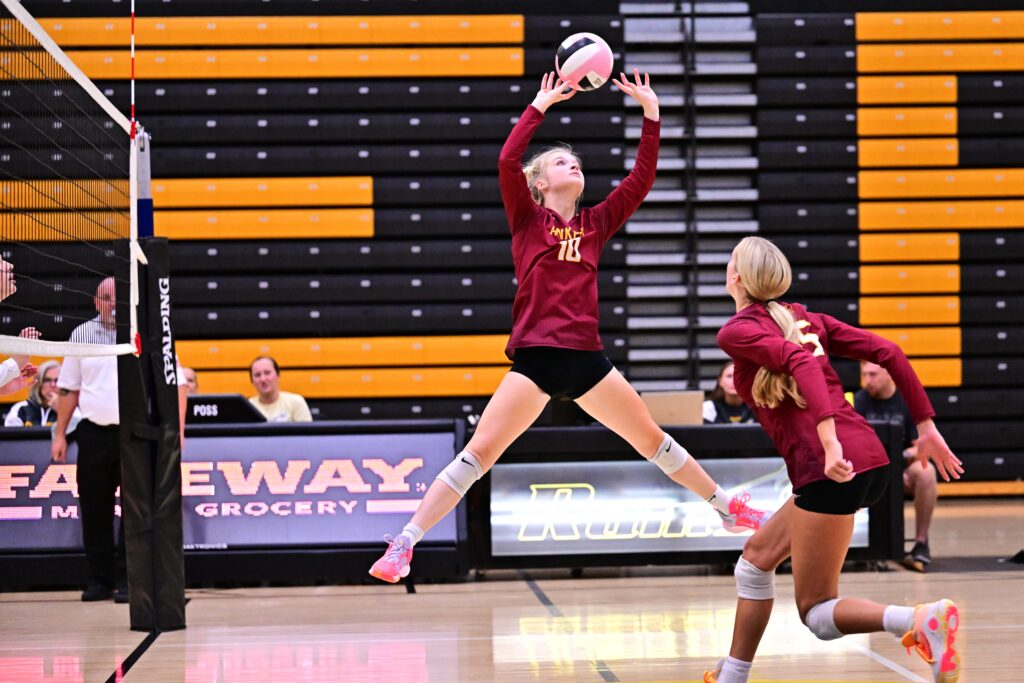 "I was hoping for a little more energy," said Ankeny coach Liz Baethke. "We came in kind of flat, but we played together as a team so I'm pleased with that."
Ankeny improved to 3-1 in the conference and 17-7 overall. The Rams' records dropped to 1-3 and 7-10.
The Hawkettes hit .280 for the match.
"I thought we did really well," said senior middle hitter Ava Wille. "It was hard having energy, but then we were able to pull through and still play together."
The layout of the court may have contributed to the stale atmosphere. All of the fans sat on one side of the gym with a lot of open space behind the benches on the other side of the court.
"Every time I've been in this gym, it's just a weird vibe," Baethke said. "I can't explain it."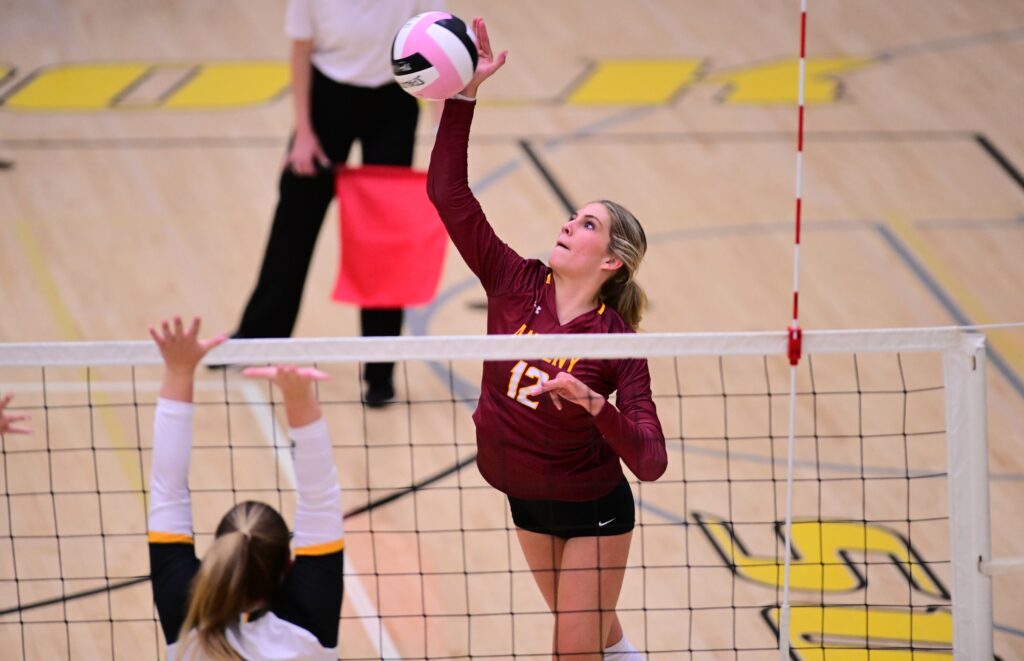 Ankeny built a 17-11 lead in Set 1 before the Rams rallied, closing the gap to 23-21. The Hawkettes then forced a sideout before Megan Rembert followed with a nice serve that set up an easy kill to close out the set.
Rembert completed all 15 of her serves for Ankeny, which went 73-of-75 from behind the line (97.3 percent).
In Set 2, Southeast Polk trailed by just 7-6 before the Hawkettes pulled away. They scored 18 of the next 26 points and eventually closed out the set on a kill by Wille.
The Rams jumped out to a 6-1 lead in Set 3, but Ankeny forced a sideout and then reeled off nine more points behind the serving of Baileigh Carlsen, capped off by an ace that gave the Hawkettes an 11-6 advantage. Carlsen had two of the team's six aces.
"I'm just glad we took care of the ball," Baethke said. "We did what we needed to do to get the 'W'. It wasn't pretty, but sometimes you have nights like that."
Ankeny later closed out the match on a kill by Reagan Hanfelt, her ninth of the night. She also had four blocks.
Wille contributed nine kills and three blocks while hitting .643 for the match. She had no hitting errors in 14 total attacks.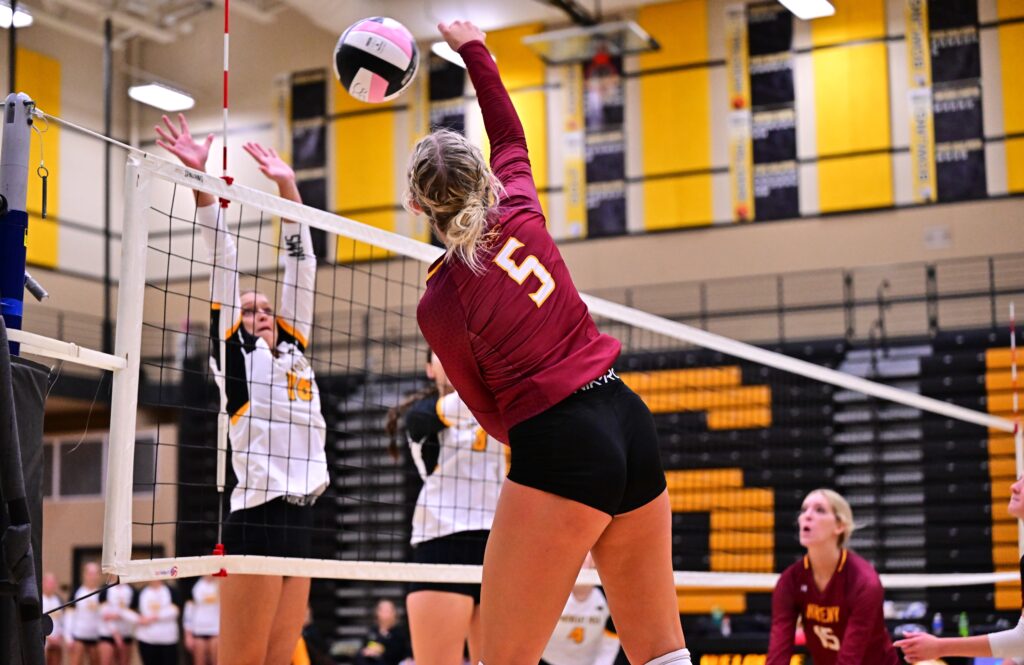 Kamryn Scheib racked up 18 kills, seven digs and two aces in the win. Lauren Dockendorff dished out 16 assists, and Cloey Wiederin added 15.
Carlsen finished with 10 digs, while Rembert added six. Olivia Eike had three blocks.
The Hawkettes again played without senior all-stater Aowyn Schrader, who has been out for two weeks after reaggravating an elbow injury.
"Aowyn might be coming back," Wille said. "I think she gets her MRI results on Thursday, so we're hopeful on that. But either way, I think we'll have a successful season."
Ankeny will host No. 4 Waukee Northwest (10-6) on Tuesday.