The Ankeny girls' swimming team just couldn't get over the hump.
The seventh-ranked Hawkettes lost several close races on Tuesday and dropped a 105-81 decision at No. 4 Valley in a CIML Conference dual meet. The Tigers captured every event, including a sweep of the top three places in the diving competition.
Valley won five of the swimming events by less than a second.
"It was a fun battle," said Ankeny coach Dustin Rhoads, whose team fell to 0-3 in the conference and 3-3 overall. "We put together a very strong lineup and competed pretty hard. This one stings though, losing to a conference rival in a very close dual meet. In these kind of meets your times don't really matter much, it's about getting your hand to the wall first. Credit to Valley–they were able to do that in every event. Our better depth couldn't quite overcome that."
The closest race of the night came in the 100 freestyle, where Valley's Charlee DeJong edged Ankeny's Josie Parton to win the event in 54.68 seconds. Parton, who held a slight lead midway through the race, was the runner-up in 54.94.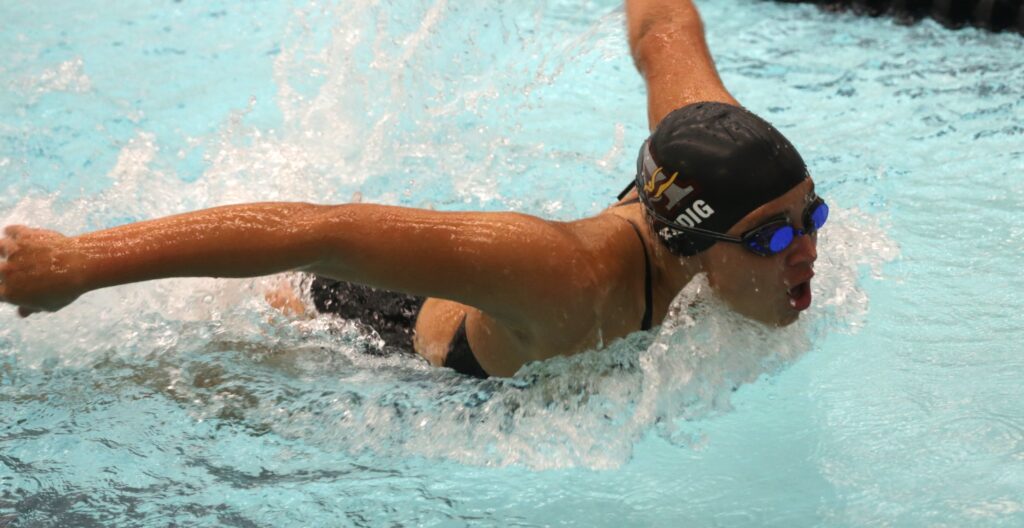 Shortly thereafter, DeJong anchored the Tigers to a narrow victory in the 200 freestyle relay. Valley won the race in 1:44.36, while the Ankeny foursome of Sophie Loeffler, Alexis Hergenreter, Maddie Trosper and Kyra Zinn was second in 1:44.63.
The Tigers later closed out the meet by winning the 400 freestyle relay in 3:44.32, edging Ankeny by .29 seconds. Parton was joined on that unit by Hergenreter, Loeffler and Gracie Lindaman.
"I am proud of my team and their efforts and times posted, but also a little frustrated because we were right there and I thought we were the better team overall. We just couldn't win any races or get to the wall first," Rhoads said. "We were out-touched at the end in almost every event. You aren't going to win a dual meet if you don't win any events. That was a little surprising to me tonight. You have to want it more than the other team when it is close."
Parton also placed second in the 100 backstroke. She was clocked in 1:03.31.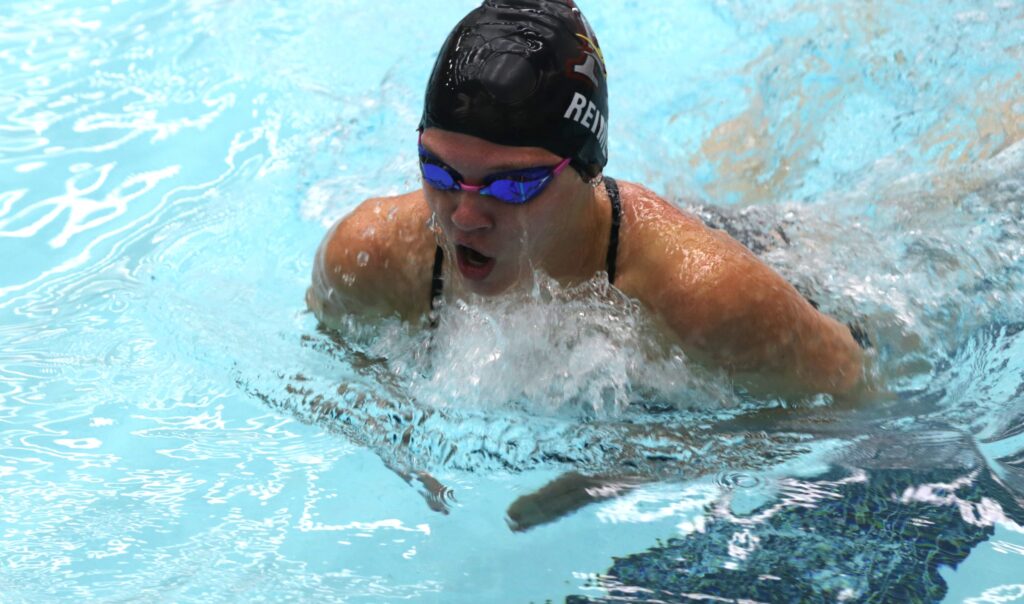 Hergenreter was the runner-up in the 200 freestyle in 2:01.98. She later took second in the 500 freestyle in 5:37.58.
Anja Peck also placed second in two individual events. She posted times of 2:13.25 in the 200 individual medley and 1:09.86 in the 100 breaststroke.
Lindaman was the runner-up in the 50 freestyle in 25.86. Loeffler placed second in the 100 butterfly in 1:02.25.
The Hawkettes opened the meet with a second-place finish in the 200 medley relay. The quartet of Parton, Peck, Leah Schafer and Lindaman was clocked in 1:53.23.
"The reality of it all is that it is only one meet," Rhoads said. "We have another big meet Thursday at No. 9 Cedar Falls, who I am sure will be ready to go and swim well. We can either give up on our season or use this as motivation for the next one and the rest of the season. I will keep pushing this team and believing in them! I have to be better as well, and figure out how to help this team improve on the areas we are getting beat in. I am looking forward to seeing how this team responds."