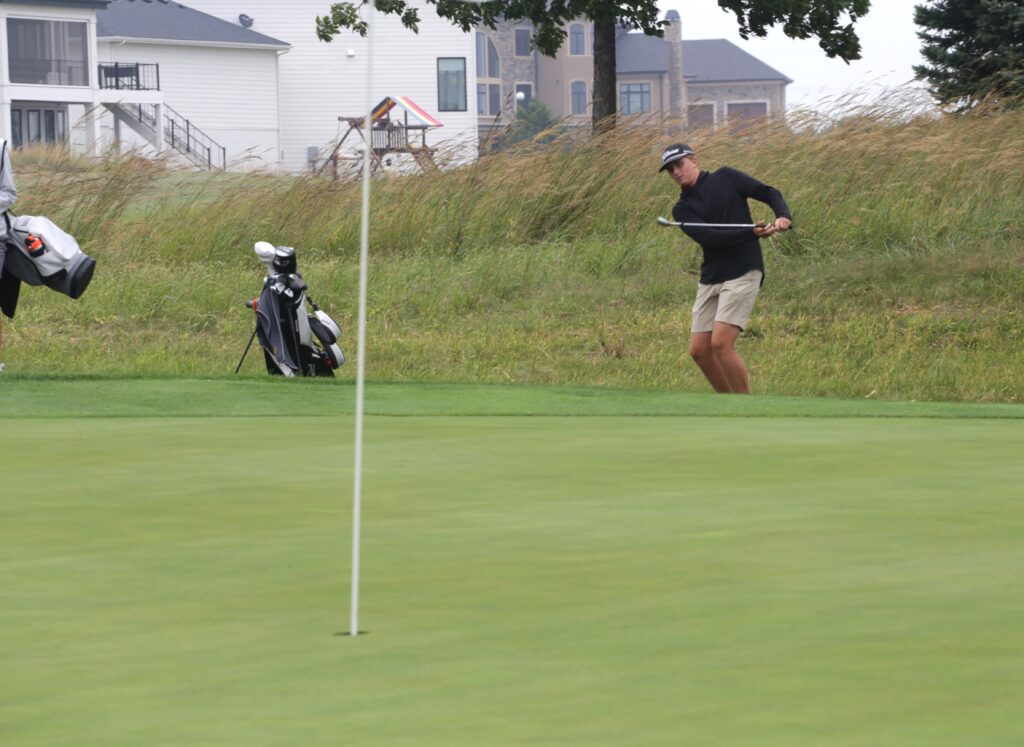 The Ankeny boys' golf team appears to be in a good spot as the postseason approaches.
Crosstown rival Ankeny Centennial is also trending in the right direction.
Both squads earned top-four finishes in the Southeast Polk Invitational on Wednesday at Copper Creek. The eighth-ranked Hawks placed third among 11 teams with a 297 total.
"I know the entire team gave it their best, but as always we are never happy and want to keep improving," said Ankeny coach Mike Weddingfeld. "Are we capable of going lower? You bet, but today we did the best we could. We were not able to practice (Tuesday) due to the weather, and the range at Copper is under construction so we didn't warm up by hitting range balls today. I am sure that factored into our rounds."
No. 14 Centennial, meanwhile, finished fourth. The Jaguars posted a score of 304.
"One goal we had to start the season was to get all six scores in the 70s," said Centennial coach Andrew Reedy. "We were so close to doing that, and I am very proud of how the guys played today. We have continued to improve all season, and I like the way our team is trending!"
No. 5 Valley claimed the team title with a 292. No. 7 Southeast Polk shot a 294 and placed second on its home course.
"We really missed that fourth score in the 70s today that could have given us the edge over Valley and Southeast Polk," Weddingfeld said.
Ankeny was led by Jacob Adams, who carded a 3-under-par 68 to earn medalist honors for the first time in his career. He edged runner-up Braeden Nelson of Valley by one stroke.
"That tied my best score ever," said Adams. "Everything was working great, but my wedges were especially good which helped to set up easy birdie putts."
Adams had six birdies on the day. He shot a 4-under 32 on the back nine.
"What a round for Jacob today!" Weddingfeld said. "His game was really on, and the golf I saw him play was really fun to watch. It was great to see him go low for us."
Evan Hodapp and Drew Hensen each fired a 74 for the Hawks, placing seventh and 11th, respectively. Hensen made an eagle on the par-4, No. 13 hole.
"Drew and Evan also played well today, but yet I know they both have parts of their games that they are not happy with at the moment," Weddingfeld said.
Ankeny's Duncan Beelner shot an 81. Kyler Crimmins had an 84, and Caden Weddingfeld added an 85.
"Duncan, Kyler and Caden all struggled around the greens, but worked hard to post the best rounds they could," Weddingfeld said. "I am glad to have a few days before the conference meet to really focus at the range and putting green. I can't be too disappointed with a 297, but still feel that we are capable of going lower consistently if we can all limit our mistakes, play with confidence, and stay in the moment during our rounds."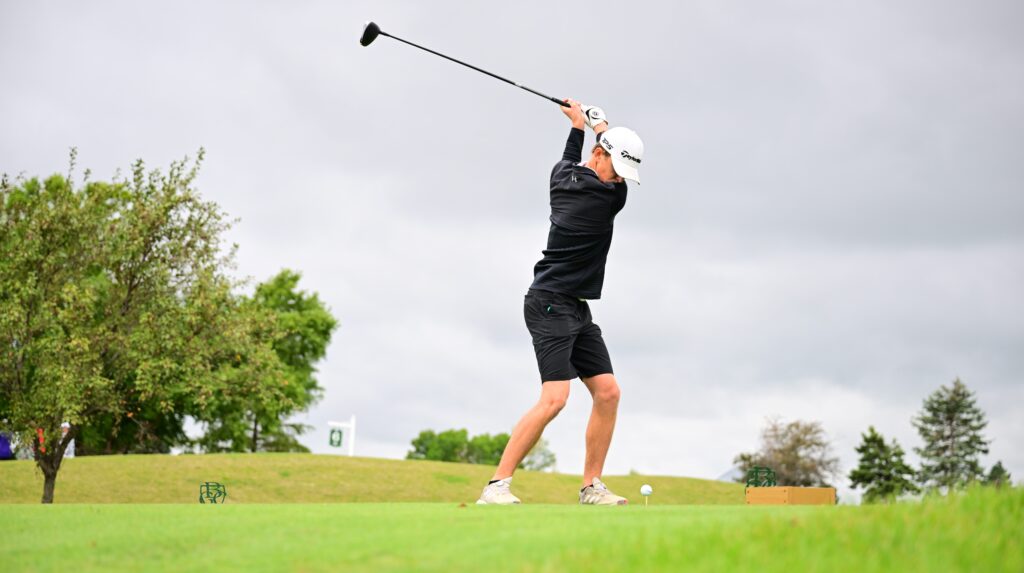 McCoy Miller and Jackson Lewis each carded a 75 to lead Centennial. They placed 12th and 16th, respectively.
"The sophomores actually were my steady guys today. They had relatively good starts and played nicely throughout," Reedy said. "McCoy shot 73 and won medalist at our JV event on Monday and then filled in for Nathan (Boehlert) today and played really nicely. Jackson played his best round of the season and has really been good as of late. He is a great teammate, works hard and has a great attitude."
Tate Logan shot a 76 for the Jaguars. He made four consecutive birdies beginning on No. 12.
"Tate was actually 9-over-par through 11 holes," Reedy said. "He struggled early, but battled back and posted a good score. I am super proud of Tate's performance today. He easily could have packed it in early and ended up shooting a high number. Instead he did what I would expect our leader to do."
Centennial's Charlie Morrissey and Tiernan Logan each carded a 78, while Zach Hoffman finished with an 80. Morrissey had an eagle on the par-5, No. 14 hole.
"We shot 304 as a team and more importantly had a good showing from top to bottom," Reedy said. "Nathan rested today as he has had some lingering back issues. He will be fine and we just want to make sure he is ready to go through the postseason, so we gave him a break today."
Both Ankeny and Centennial will compete in the CIML Conference meet on Wednesday at Jester Park. No. 1 Johnston is the defending champion.