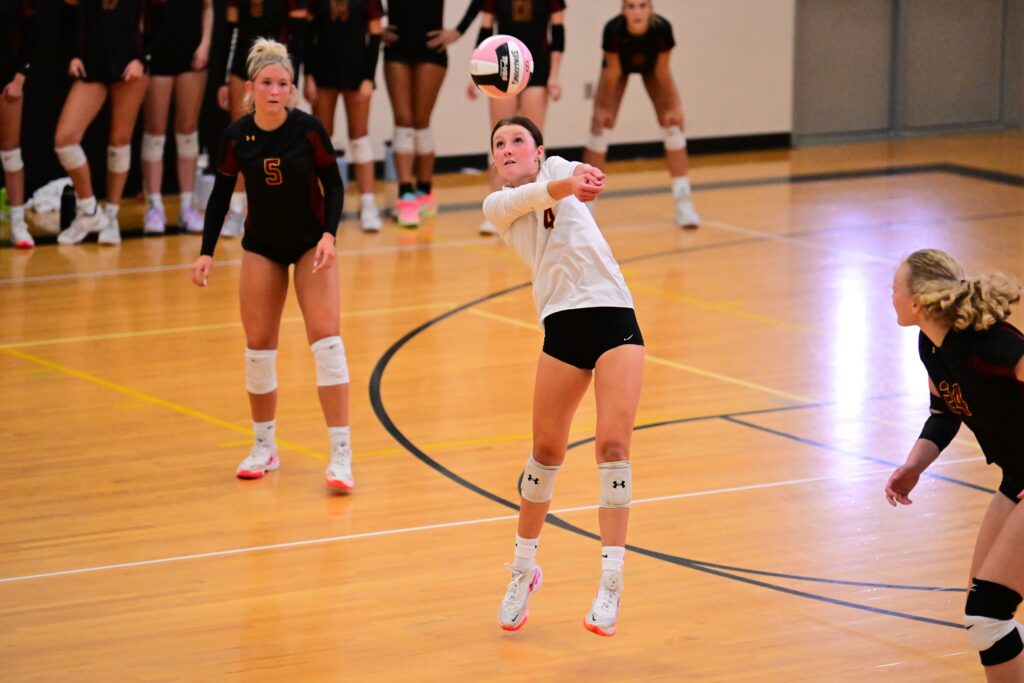 Junior libero Baileigh Carlsen has helped the fifth-ranked Ankeny volleyball team to a 17-7 record. She had 10 digs and two aces on Tuesday as the Hawkettes posted a 25-21, 25-14, 25-16 victory at Southeast Polk to improve their mark to 3-1 in the CIML Conference.
Carlsen leads Class 5A and ranks 19th in the entire state with 292 digs. She has completed 221-of-241 serves (91.7 percent) and ranks third among the Hawkettes with 23 aces.
Here is some inside info on Carlsen:
Congratulations on an outstanding season thus far. What has been the highlight for you?
Thank you! A highlight for me has definitely been growing friendships throughout the team and bonding with new people.
You were a defensive specialist last year. Has it been an easy transition for you going to the libero position?
Last season, I played right back and went in the back row for Tanith Roush, but after last season I played club volleyball and was libero for my team, which made it an easy transition from club to school ball!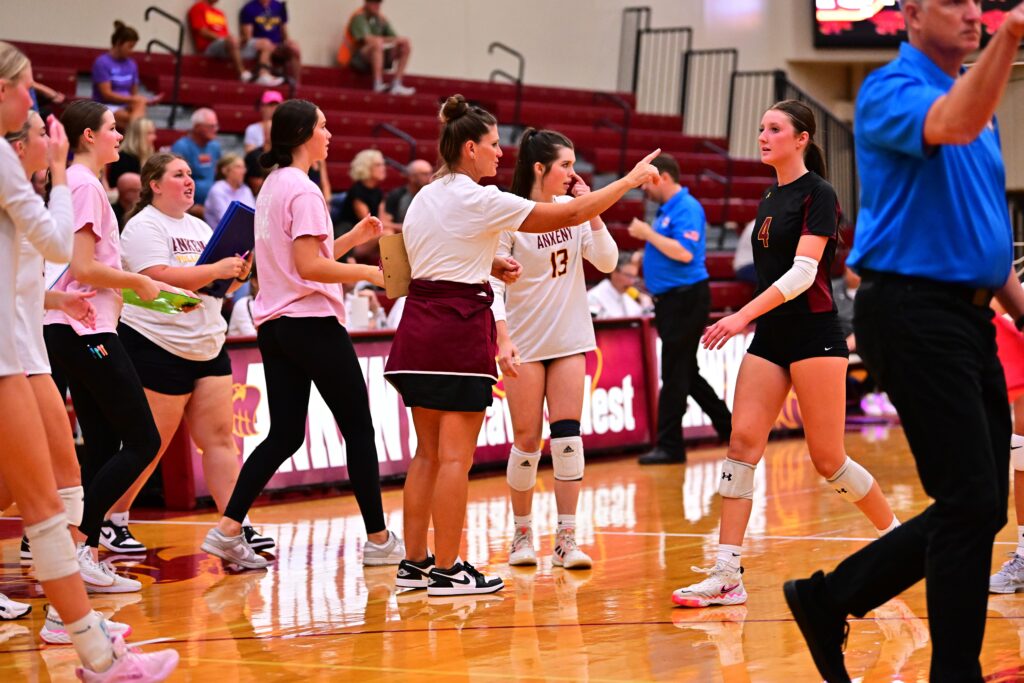 Your team has a new head coach in Liz Baethke, the third different coach in three years. What has she brought to the program?
Baethke has made such a difference to the team from last year to this year by creating a comfortable and yet competitive environment to help us grow as individuals and players. She makes getting better fun and is such a positive influence.
What did you think of your team's performance in the win at Southeast Polk?
We swept them and got the "W". Overall, I'm proud of us for pushing through and playing together in all three sets although it wasn't as clean as we usually are. We all have moved on and now we are focused on getting better for our next match Tuesday against Waukee Northwest.
Your team has had to overcome injuries to senior standouts Tanith Roush and Aowyn Schrader, but that has allowed some younger players to gain some experience. Do you think the team could benefit in the long run, especially if either or both of those players are able to return?
I am super confident in our younger players to step up and put their all in to everything to help us improve and keep winning. These younger players are getting early experience to understand how stuff works and to get experience that can help them in the future. The earlier in the season they start playing, the more they are comfortable playing when we play good teams. They are doing amazing for stepping in for our hurt teammates and fitting right in.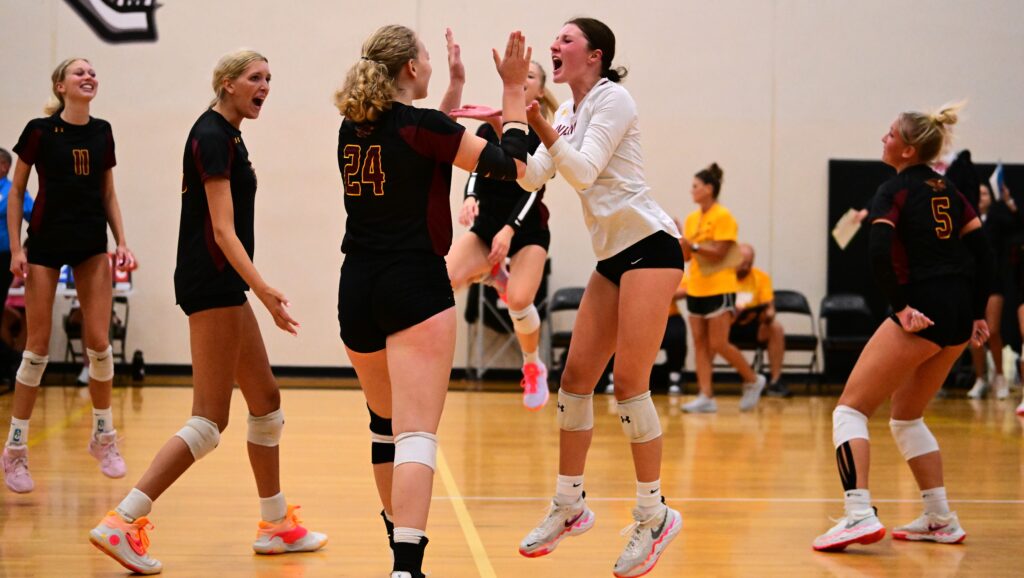 Your team has a tough remaining schedule, including matches against No. 3 Waukee Northwest, No. 2 Ankeny Centennial and No. 8 Valley. Do you think that will help prepare the team for the postseason?
I believe every game we play makes us better and better. Playing better teams will help us grow and figure out weaknesses on our side that we have to work on until they aren't weaknesses anymore. As we keep playing, I think it helps us to keep getting better for the rest of the regular season and the postseason.
Goals for the rest of the season?
My goal is obviously to keep winning and to keep pushing myself and the team to be the best version of Hawkette volleyball.
You verbally committed to Auburn before the season started. Has it been nice to be able to focus on your current season since you got your decision out of the way?
After committing to Auburn, I have put all my focus into this team and it feels like a weight lifted off my shoulders so I can put all my effort into school ball instead of stressing about college.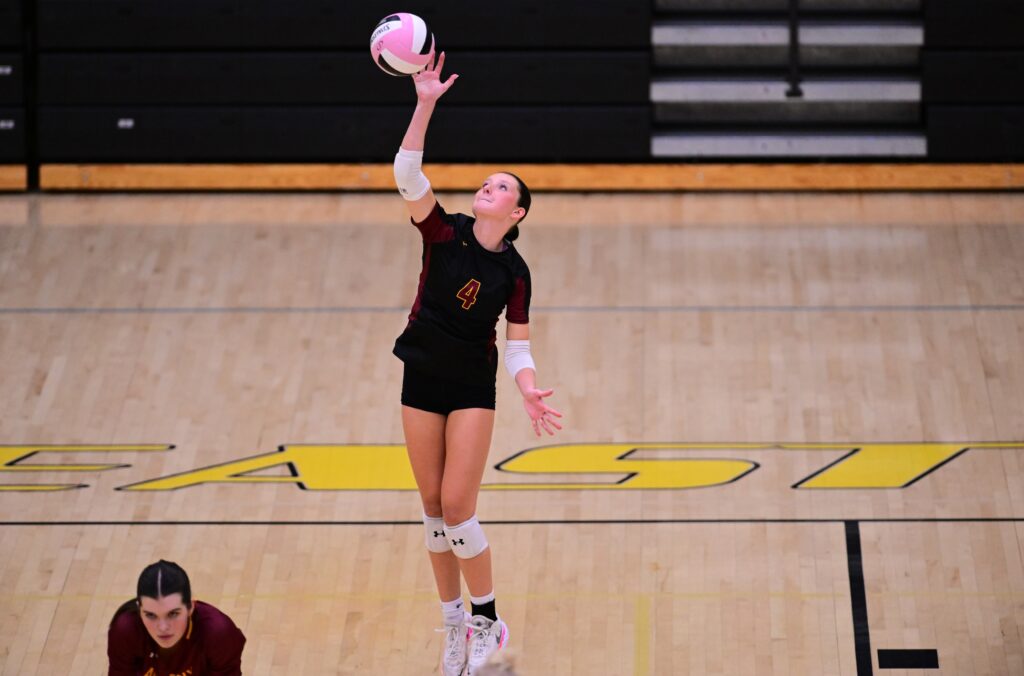 The Tigers are currently ranked 24th in the nation with an 11-2 record. Have you followed their season pretty closely?
The coaches at Auburn have been really good at checking in with me and we all have a good relationship, which makes it easy to follow along with the team and see how everything is going throughout their season. My family and I are going down this November to watch Auburn and to be able to see the coaches.
What are you planning to study in college?
As of right now, I haven't specifically decided what I plan to do in college, so that is still to be determined.