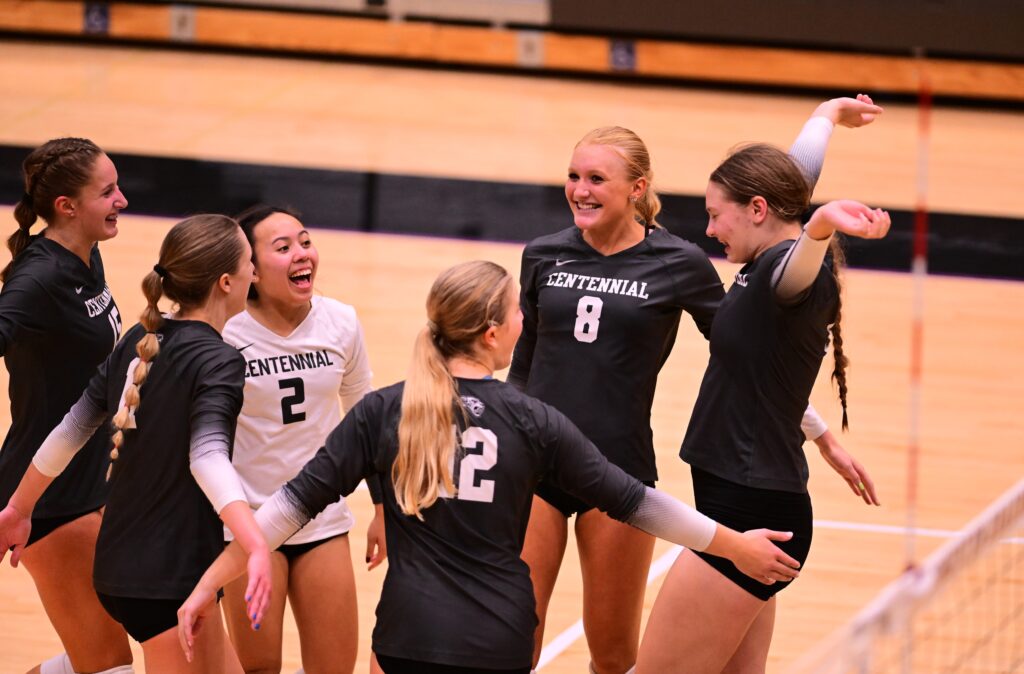 Saturday's Urbandale Invitational provided perhaps the biggest test of the season for the Ankeny Centennial volleyball team.
After winning their first two matches during pool play, the second-ranked Jaguars met four consecutive top-10 opponents. They advanced to the championship match of the tournament before dropping a 25-22, 18-25, 15-12 decision to No. 8 Johnston, which avenged a four-set loss to Centennial on Tuesday.
"This was a great challenge for our team," said Centennial coach Jessica Rinehart, whose squad is now 21-5 on the year. "We faced four great teams back-to-back-to-back-to-back. We fought hard throughout the day and pulled out two very tough three-game battles and fell a little short in the other two."
The Jaguars opened pool play with victories over Southeast Polk (21-8, 21-6) and Pella (21-17, 21-18). They then suffered a 24-22, 14-21, 15-12 loss to defending champion Western Christian (Hull), the No. 1 team in Class 3A.
In the quarterfinals, Centennial rallied from a one-set deficit to beat No. 3 Waukee Northwest, 20-25, 25-17, 15-8. The two CIML Conference rivals will meet again on Oct. 10 at Northwest to close out the regular season.
The Jaguars followed with a 26-24, 23-25, 16-14 win over Des Moines Christian in the semifinals. Des Moines Christian is the No. 3 team in Class 3A.
Then, in the finals, Centennial came up just short in its rematch against the Dragons.
"It was heartbreaking to go the distance and not walk away champions, but there's a ton we can learn from it," Rinehart said. "I'm proud of what our whole team brought to a very long day and am looking forward to getting back in the gym and cleaning up a few things on our end."
The Jaguars will host a conference match against No. 5 Ankeny (19-11) on Tuesday.