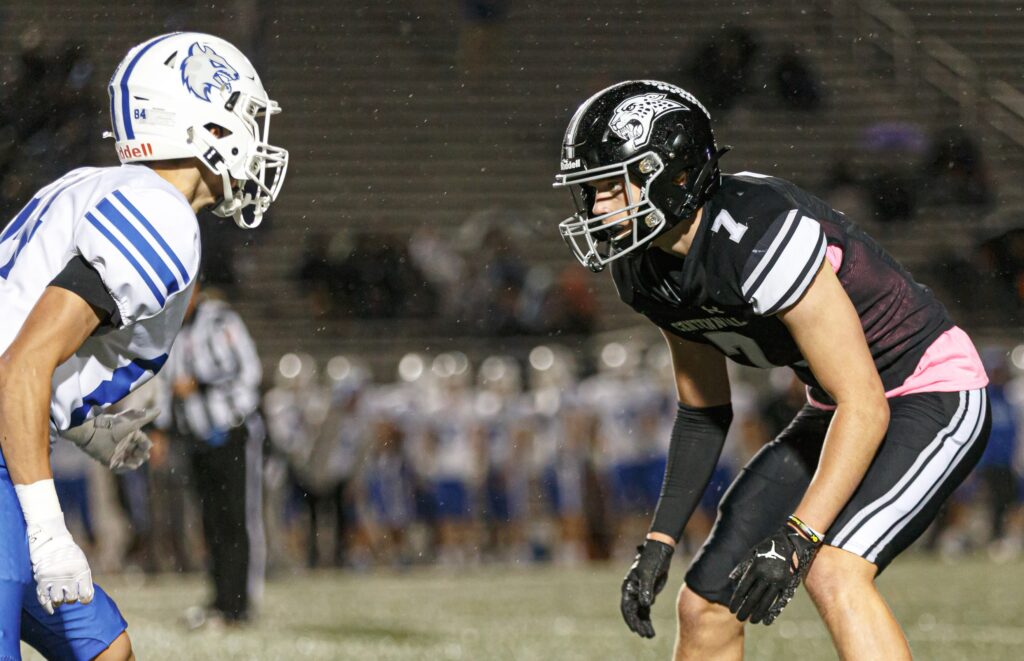 Ankeny Centennial defensive back Connor Welsch will be reunited with former teammate Easton Miller next fall in Ames.
Welsch has accepted an offer to join Iowa State's football program as a preferred walk-on. That's the same route that Miller chose last January.
Miller has been playing on the scout team and dressed out for the first time on Saturday when the Cyclones lost to Texas, 26-16, at Jack Trice Stadium. Welsch attended the game as Iowa State's guest.
"I talked to Easton a little bit, talked to him at a game-day (visit), and he said he's been really enjoying it so that was good to hear!" said Welsch.
Like Miller, Welsch is a multi-sport athlete. He also plays basketball, and last spring he placed sixth in the 100 at the Class 4A state track meet.
This fall, Welsch helped Centennial to a 7-5 record on the football field. He made 39.5 tackles and also had an interception as the Jaguars reached the Class 5A semifinals.
"I looked at a few other schools," Welsch said. "I took visits to Lindenwood , St. Thomas, Iowa and Northern Iowa. They have all shown interest in me, and it was cool to see how each of their programs work. It was kind of a tough decision. I wanted to finish my senior season before I committed, but after all the visits to the different schools, I was confident Iowa State was the right fit for me!
"In the end, I really liked the position coach and how open he was with me about how they saw me fit in!" he added.