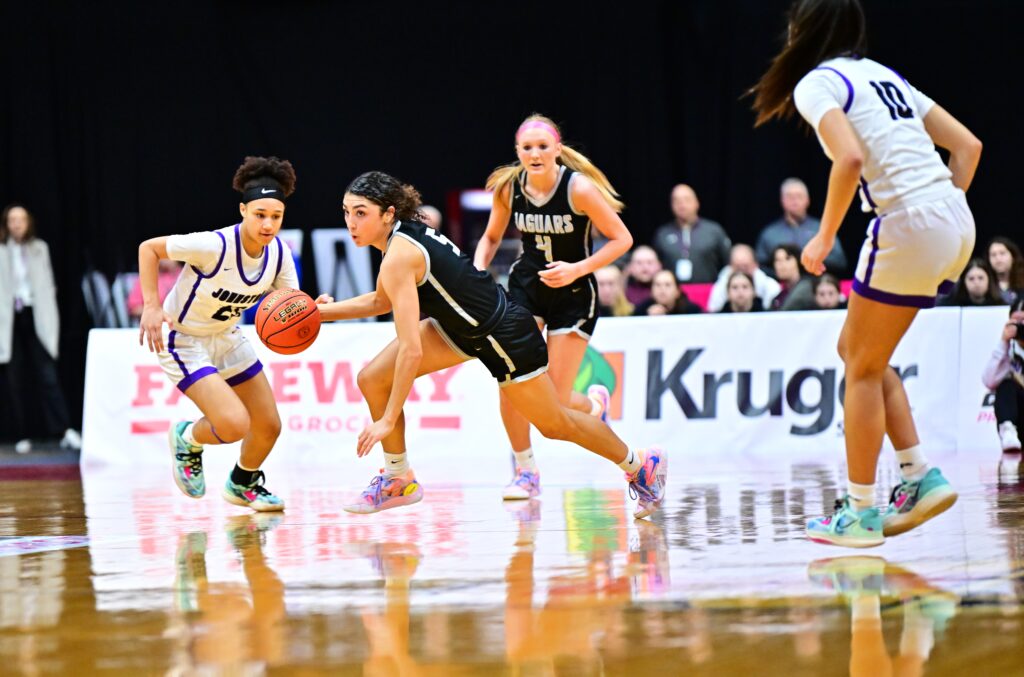 When the Ankeny Centennial girls' basketball team opens its season on Tuesday with a non-conference game against visiting Des Moines Roosevelt, the Jaguars will start a lineup consisting of five underclassmen.
That's because there are no seniors on the squad's roster.
"I do think we have had (this situation) before, but rarely," said Centennial coach Scott DeJong. "It is what it is. We think we have a real strong junior class, and it will be imperative that they step up in all facets to lead the team this year."
The Jaguars posted an 18-7 record a year ago and advanced to the semifinals of the Class 5A state tournament before losing to CIML Conference rival Johnston. The Dragons handed Centennial three of its losses by 6, 7 and 7 points.
Fortunately for DeJong, the Jaguars return two of the state's top juniors in forward Jaeden Pratt and guard Mya Crawford. The Division I recruits recently made their college choices, and they're both headed to the Missouri Valley Conference–Pratt committed to Illinois State, while Crawford will play for Drake.
Pratt averaged 9.6 points and 7.7 rebounds as a sophomore. She recorded a team-high 25 blocks.
Pratt was named to the Class 5A all-state second team by the Iowa Print Sports Writers Association and was a third-team pick by the Iowa Girls' Coaches Association. She was selected to the all-conference first team and to the Class 5A West all-district squad.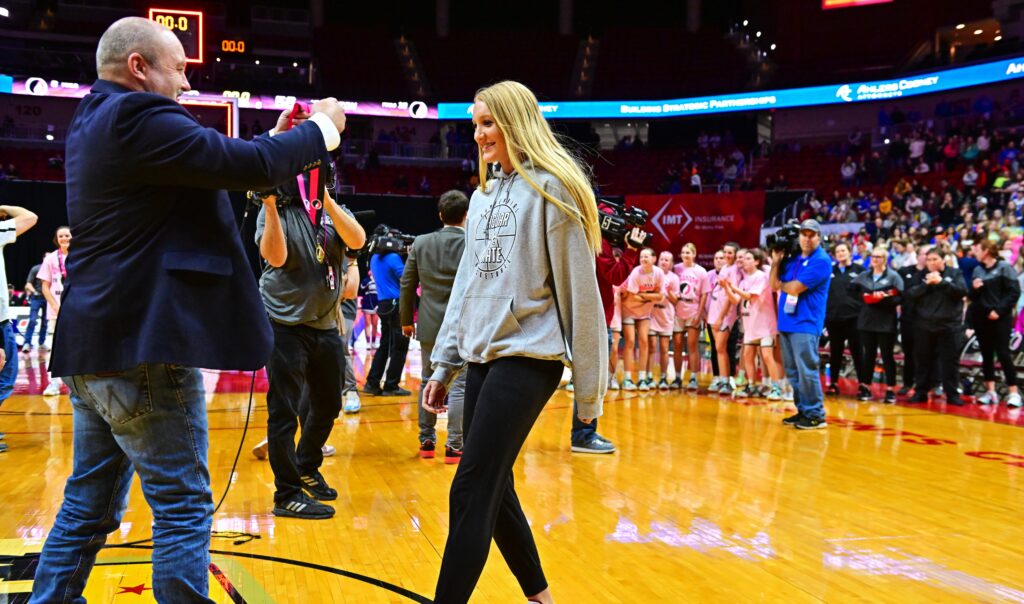 Pratt was also named to the Class 5A all-tournament team. She had nine points and four rebounds in Centennial's upset over Waterloo West in the quarterfinals, then racked up 10 points, seven rebounds and two steals in the loss to Johnston.
Crawford, meanwhile, averaged 8.5 points and a team-high 7.8 rebounds after moving to Ankeny from Cedar Falls. She led the Jaguars with 62 steals.
Crawford was selected to the CIML Conference second team.
"Those two will be in different roles and bigger roles, and they are embracing that," DeJong said. "We will have to see how that plays out. They have lots of abilities they bring to the table–it's just a matter of blending those abilities into something that makes our team reach its potential."
Junior guards Finley Blackmore, Ava Martin and Tillie Smith are among the team's other returnees. Blackmore and Smith both played in all 25 games last season, while Martin played in 21.
Blackmore averaged 3.2 points and 2.2 rebounds. She made 21-of-58 3-point attempts.
Smith also averaged 3.2 points. She was one of the state's best perimeter shooters, making 51.1 percent of her tries from behind the arc (23-of-45).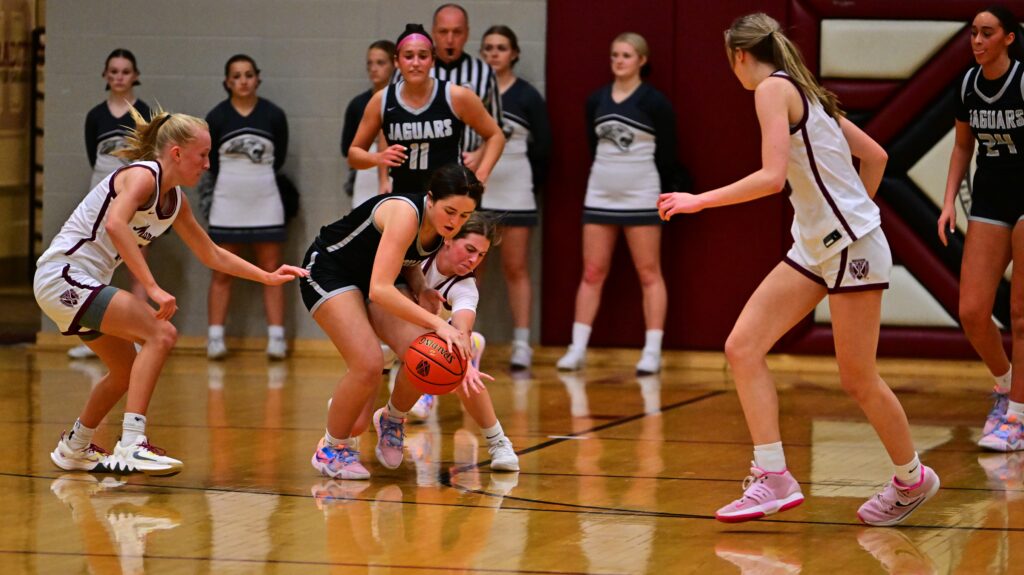 Martin averaged 1.7 points and 1.4 rebounds. On Tuesday at the North Polk Jamboree, she scored 10 of the Jaguars' 16 points against North Polk.
"The practices are going well," said DeJong, whose team is third in The Des Moines Register's preseason Super 10 rankings. "We have basically a whole new team as we have two players that had extensive playing time last year. We are team building and have made progress thus far, but a lot of improvement will be needed."
Following the graduation of post player Kennedy White, the Jaguars were left with a gaping hole around the basket. Forward Emma Hunger, a 6-2 junior, is the lone 6-footer on the roster.
Two other forwards, junior Kylin Smith and sophomore Rylyn Boeding, stand 5-11.
DeJong said his team will be challenged every night in the rugged CIML Conference.
"Everyone on the team is in a different role from last year, and that we have not had often," he said. "So growth and team building is vital for our success. We are trying to find our way right now, and hopefully we can get it right sooner rather than later. It's tough with our schedule. Our conference is tough enough, then add our non-conference schedule.
"We need to grow up in a hurry!" he added.