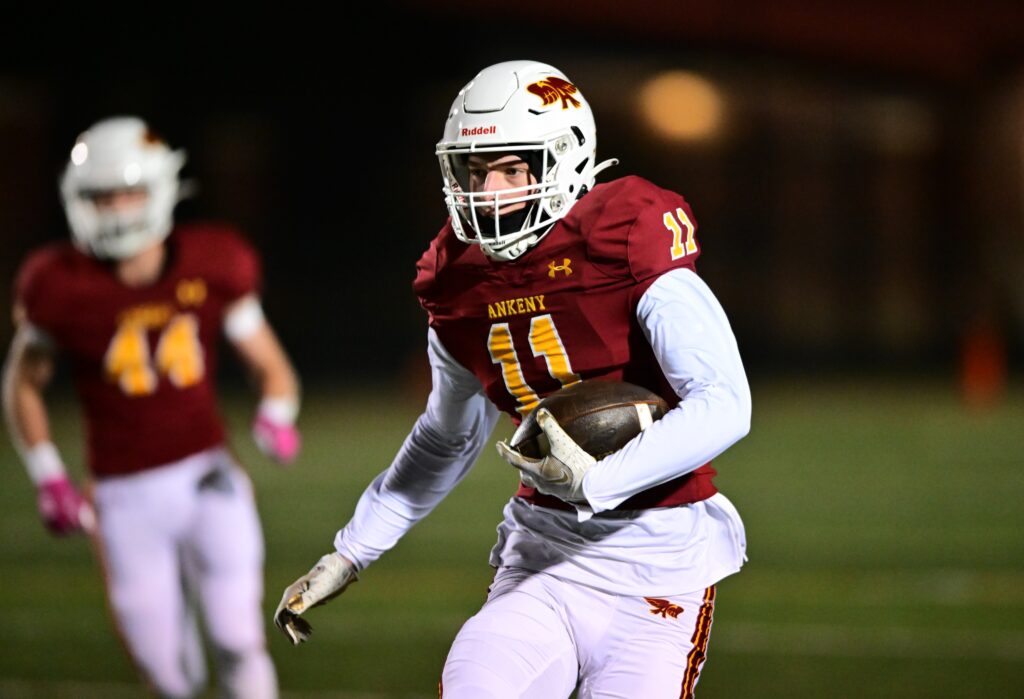 Ankeny wide receiver Devon Akers has verbally committed to play football at Northern Illinois.
The 6-foot-6 Akers blossomed into one of the state's best deep-ball threats this season, catching 52 passes for 959 yards and eight touchdowns. He ranked second in Class 5A and 12th in the entire state in receiving yards.
Akers helped Ankeny to a 9-4 record and a runner-up finish in Class 5A. The Hawks dropped a 49-21 decision to Southeast Polk in the title game on Friday.
"I think I ended up with seven offers along with a PWO (preferred walk-on) or two," Akers said. "It wasn't a very hard decision for me. I planned on committing soon after I got the offer. I just wanted to talk to my coaches and family first to make sure I was making a good decision."
Akers missed most of his junior year due to an injury, then dealt with another injury this season. He suffered a torn labrum in his shoulder during a win at Cedar Rapids Prairie on Sept. 29.
After sitting out the next week, Akers returned to the lineup on Oct. 13 and played the final six games for the Hawks. He caught nine passes for 118 yards in his final game, then received the offer from the Huskies on Saturday.
Akers becomes the second player from Ankeny in the Class of 2024 to commit to Northern Illinois. Ankeny Centennial running back Elijah Porter is also headed to DeKalb, where his brother Trey is already on the Huskies' roster.
"There wasn't anything about NIU that I didn't like," Akers said. "The facilities were super nice and up to date, and the coaches were awesome as well so it seems like a great fit!"