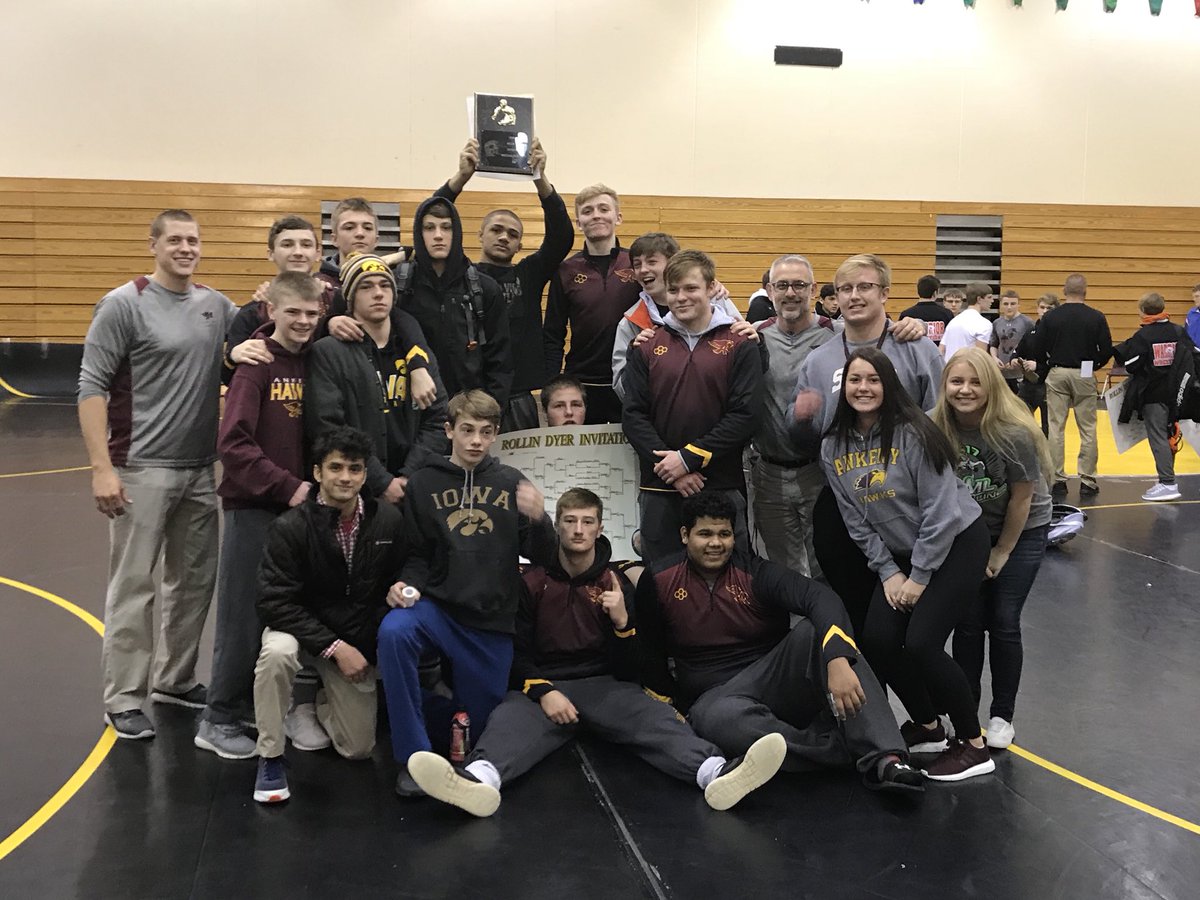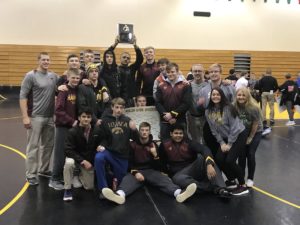 The Ankeny wrestlers needed a strong performance in the final round of the Rollin Dyer Invitational on Saturday to come away with the team title.
And that's exactly what they got.
The Hawks won 11 of their last 14 matches and racked up 234.5 points to edge Sergeant Bluff-Luton, which had 231 points, for the crown. The tournament was held at Atlantic.
"We didn't wrestle our best, but I thought every single kid wrestled really, really hard," said Ankeny coach Jack Wignall. "They fought through some tough things all day and just wrestled their butts off. I'm really happy with their effort."
Ankeny's 10th-ranked Sam Kallem was named the tournament's most outstanding wrestler after capturing a title at 126 pounds. In the semifinals, he avenged a loss to Atlantic's Kole Hansen in last year's championship match at 113.
Cole Rathjen later won a crown at 195. His victory helped the Hawks secure the team title.
"Cole wrestled a great match in the semis to get into the finals," Wignall said. "He was seeded fourth and he beat the No. 1 seed, who was something like 25-2. And then he wrestled another great match in the finals."
Ankeny had two other finalists. Derek Anderson at 120 and Killyan Green at 145 each placed second for the Hawks.
"Every single match counted," Wignall said. "It came down to (Rathjen) winning in the finals and our heavyweight won head-to-head against Sergeant Bluff, getting a pin in overtime to seal the victory for us. It was pretty exciting."