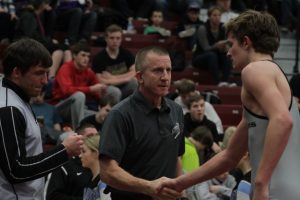 The road to the Class 3A state duals tournament will be a difficult one for both the Ankeny and Ankeny Centennial wrestling teams.
The pairings for the regional duals were announced on Wednesday by the Iowa High School Athletic Association. Both the Hawks and Jaguars will have to win two matches, one of them against a top-five opponent, to reach the state duals on Feb. 14 at Wells Fargo Arena in Des Moines.
Centennial, which is ranked ninth by the Iowa Wrestling Coaches Association, will meet No. 24 Dallas Center-Grimes in the semifinal round at Johnston. The match begins at 6 p.m.
With a victory, the Jaguars (20-7) would then face No. 5 Johnston in the regional final. Those two teams are also slated to meet during a double dual on Feb. 1 at Johnston.
Centennial is seeking its first trip to the state duals under coach Jay Groth. The Jaguars lost at Valley, 77-0, in last year's regional final.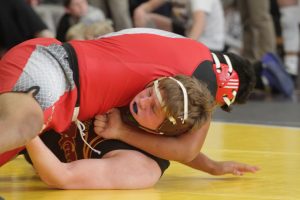 Ankeny, meanwhile, is trying to advance to the state duals for the first time since 2013, when the Hawks placed fifth in their final season as one varsity program. Current Ankeny coach Jack Wignall was an assistant on that squad, then took over the program the following year.
The 18th-ranked Hawks (8-8) will meet No. 16 Des Moines East in the semifinals at Fort Dodge, beginning at 6 p.m. The two teams met on Dec. 16 in the Al Garrison Duals at Waukee, where the Scarlets posted a 36-34 victory.
If Ankeny can avenge that loss, the Hawks would then get another rematch against No. 1 Fort Dodge in the regional final. The Dodgers posted a 39-38 victory at Ankeny on Dec. 7, when they won the dual meet on the fifth criteria tiebreaker.