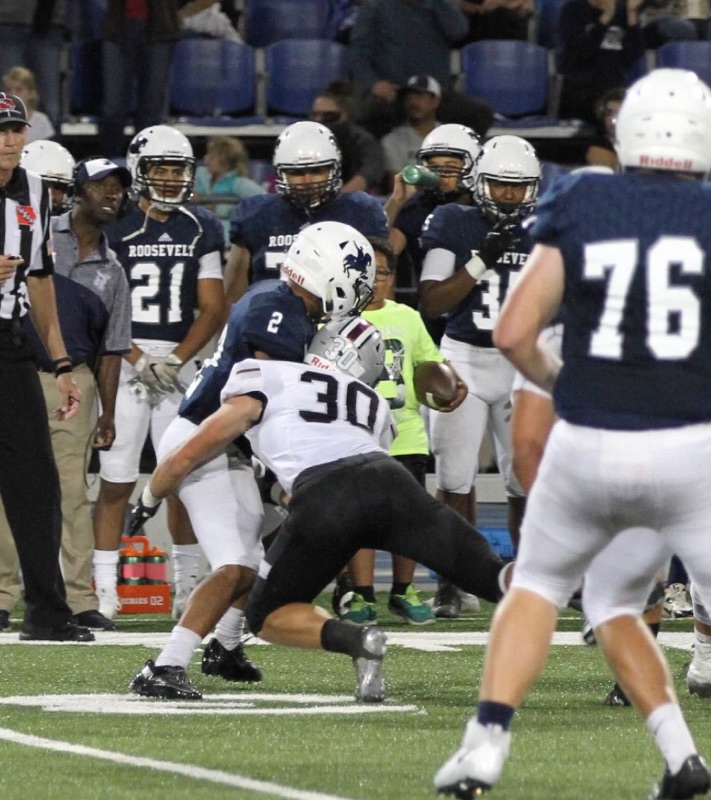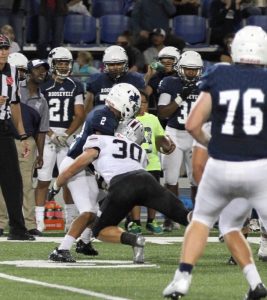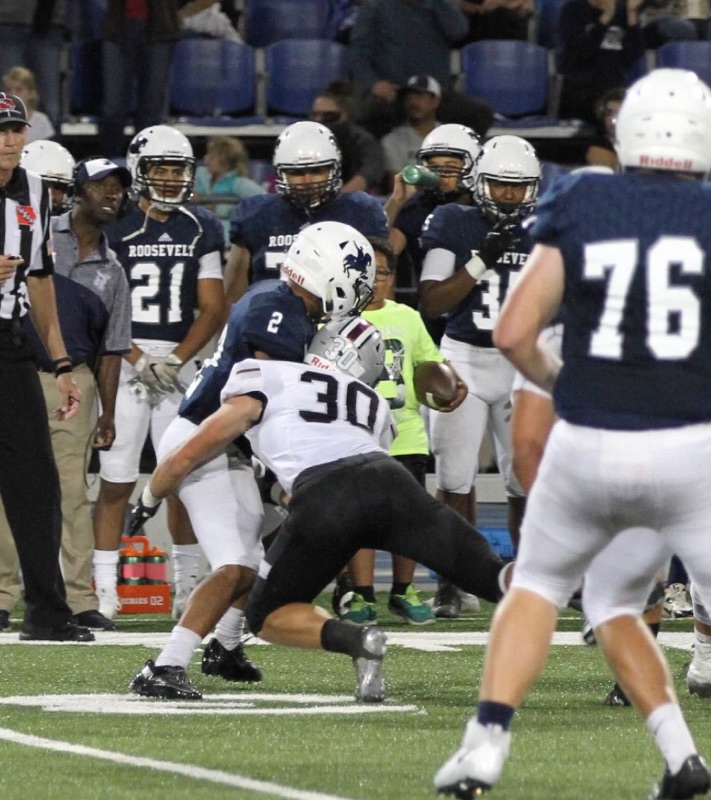 Four more Ankeny Centennial football players have made their college plans.
Quarterback Chance Gibbons, defensive back Brandon Kading and running back Hunter Wright have committed to play for Iowa Central Community College in Fort Dodge. Meanwhile, linebacker Brandon Van Meter is headed to Grand View University, becoming the second Jaguar to commit to the Vikings.
Running back Jensen Gates announced earlier this month that he was joining the Grand View program.
"I'm glad that Jensen is going there, because we're good friends," Van Meter said. "I'm super excited to see what we can do."
Van Meter led Centennial last season with 88 tackles. He helped the Jaguars to a 9-3 record and a second consecutive appearance in the Class 4A semifinals.
Van Meter wasn't sure until a couple of weeks ago if he even wanted to play football in college.
"I was thinking about going to Iowa State for school only," he said. "But then I went to Grand View for a visit, and I really liked it. Obviously, when they offer money, it's always a good thing and a good choice to make. I really love the program they have to offer."
Former Centennial players Garrett Nichols, Connor Spensley and Dom Strom are already on the Vikings' roster.
"I like all those guys, and they welcomed me into this place and talked to me about it," Van Meter said. "It feels like Grand View is just right up the street from my house, so it was a really good fit."
Both Gibbons and Kading suffered through injury-plagued senior seasons. Gibbons missed several games due to an ankle injury, while Kading tore his ACL during practice before the second game of the season.
"I think it did affect my recruiting," said Gibbons, who completed 29-of-65 passes for 558 yards and three touchdowns. "For football, a big thing is film and being able to show people things throughout games. Being out for more than half my season, it really didn't give me good film or the stats that I wanted to have for my senior year."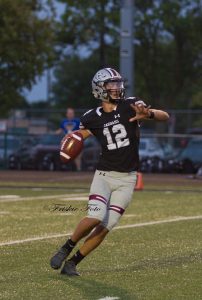 Gibbons said he chose Iowa Central primarily because of the coaching staff.
"Early on I had an offer from Minnesota State, so they were always on my list," he said. "And then lately Central Missouri was on my list. They were talking to me, and so was Iowa Western.
"But I just really liked the coaches at Iowa Central. They're a great group of guys, and they're bringing in some fantastic football players–including a couple who are my friends," he added.
Gibbons said he hopes to eventually play at the Division I or II level.
"I've had goals in my mind ever since I was younger," he added. "I was looking at all the options I have, and I knew that this one was going to be the best for getting me to what I have in mind. Iowa Central is not only going to prepare me for the next level, but is going to get me on a platform where I can show my skills."
Like the other three players, Wright revealed his decision via Twitter.
"I'm honored to announce my commitment to ICCC!" Wright tweeted. "I would like to thank the Triton coaching staff as well as the Ankeny Centennial coaching staff for believing in me and helping me pursue my dream!! I look forward to being a part of the #TritonTrain!!"
Wright joined the Centennial squad last season after transferring from Ballard (Huxley), where he rushed for 1,566 yards and 20 touchdowns as a junior. After sitting out the first five games of the 2017 season, Wright rushed 37 times for 373 yards and six touchdowns.
Wright played a key role in the Jaguars' 22-19 victory over eventual Class 4A state champion Dowling Catholic on Oct. 13. He ran for 81 yards on five carries, including a 73-yard touchdown during Centennial's second-half rally.