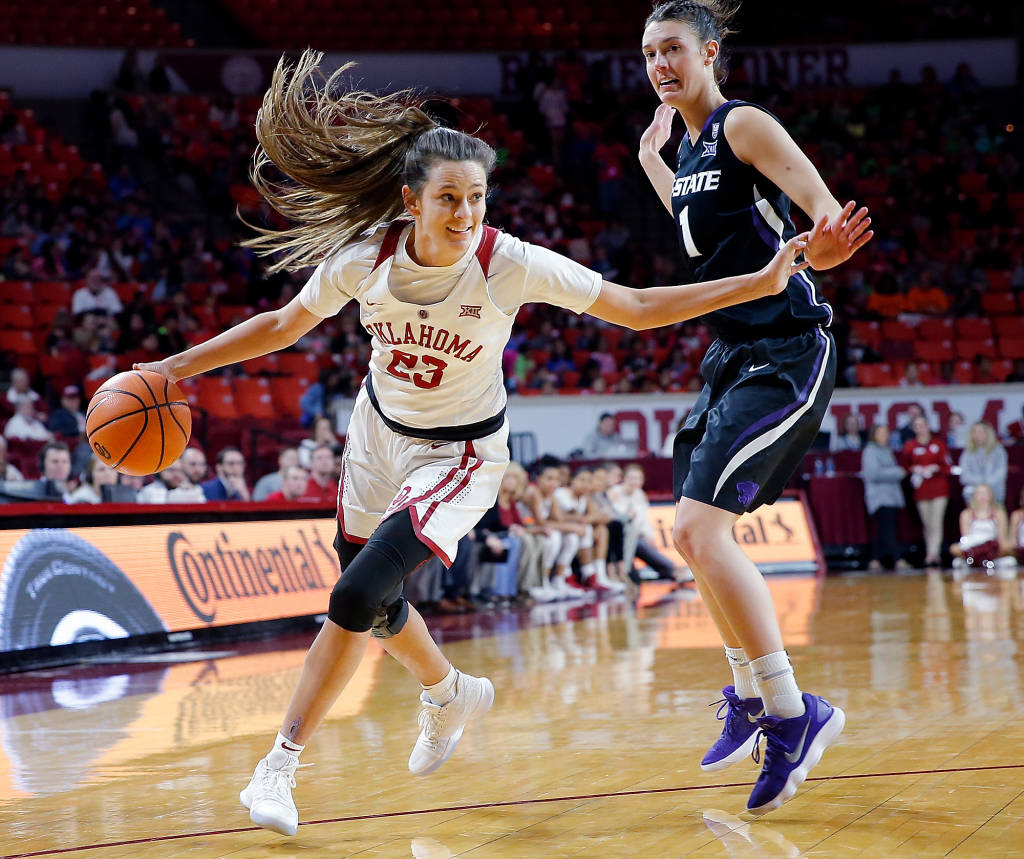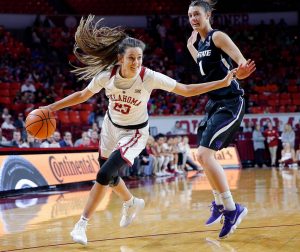 Maddie Manning and the Oklahoma women's basketball team closed out January with a successful matinee.
Manning, a former Ankeny star, scored six points in 23 minutes of action to help the Sooners to a 68-49 victory over Kansas State on Wednesday morning at Lloyd Noble Center in Norman. The game was played in front of thousands of local elementary school students as part of the annual Field Trip Day.
The win improved Oklahoma's records to 6-5 in the Big 12 Conference and 11-11 overall. The Sooners, who earned the 800th victory in program history, completed a sweep of the season series against Kansas State.
Oklahoma still has some work to do to extend its streak of 18 consecutive NCAA Tournament appearances, the fifth-longest in the nation. The Sooners are currently projected to be on the wrong side of the NCAA Tournament bubble, according to the latest College Sports Madness bracket.