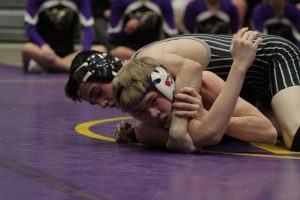 Ankeny Centennial wrestling coach Jay Groth wasn't too excited about Thursday's double dual meet at Johnston.
The Jaguars ended the night with a matchup against fifth-ranked Johnston, even though the two teams will likely meet again in a Class 3A regional dual on Wednesday.
"It wasn't ideal," Groth said. "Obviously, we were hoping to be one of the eight teams to host a regional. I thought we wrestled well enough this year to do that, but we just didn't get enough votes, I guess."
Centennial dropped a 44-22 decision to the Dragons in a possible preview of the regional final. The Jaguars will have to defeat Dallas Center-Grimes first in order to get a rematch against Johnston.
"I'm not crazy about wrestling Dallas Center-Grimes right before the district tournament, either," Groth said.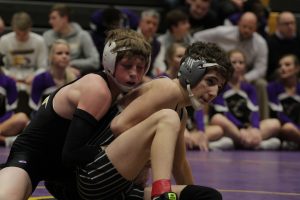 Centennial posted a 42-28 victory over Indianola in its opening meet on Thursday. Johnston then routed the Indians before topping the Jaguars.
"I thought we were a little flat against Indianola actually, but we wrestled better against Johnston," Groth said. "They've got a good squad, and we've got to do some things–we can't give up bonus points and we've got to flip some matches around–if we want to beat them the next time."
The Centennial-Johnston dual meet featured a pair of matches between ranked wrestlers. Johnston's seventh-ranked Caleb Helgeson posted a 3-1 decision over 10th-ranked Noah Blubaugh at 113, then Centennial's sixth-ranked Ben Monroe cruised to a 14-5 major decision over seventh-ranked Thomas Edwards at 120.
The Jaguars finished the regular season with a 21-8 record.