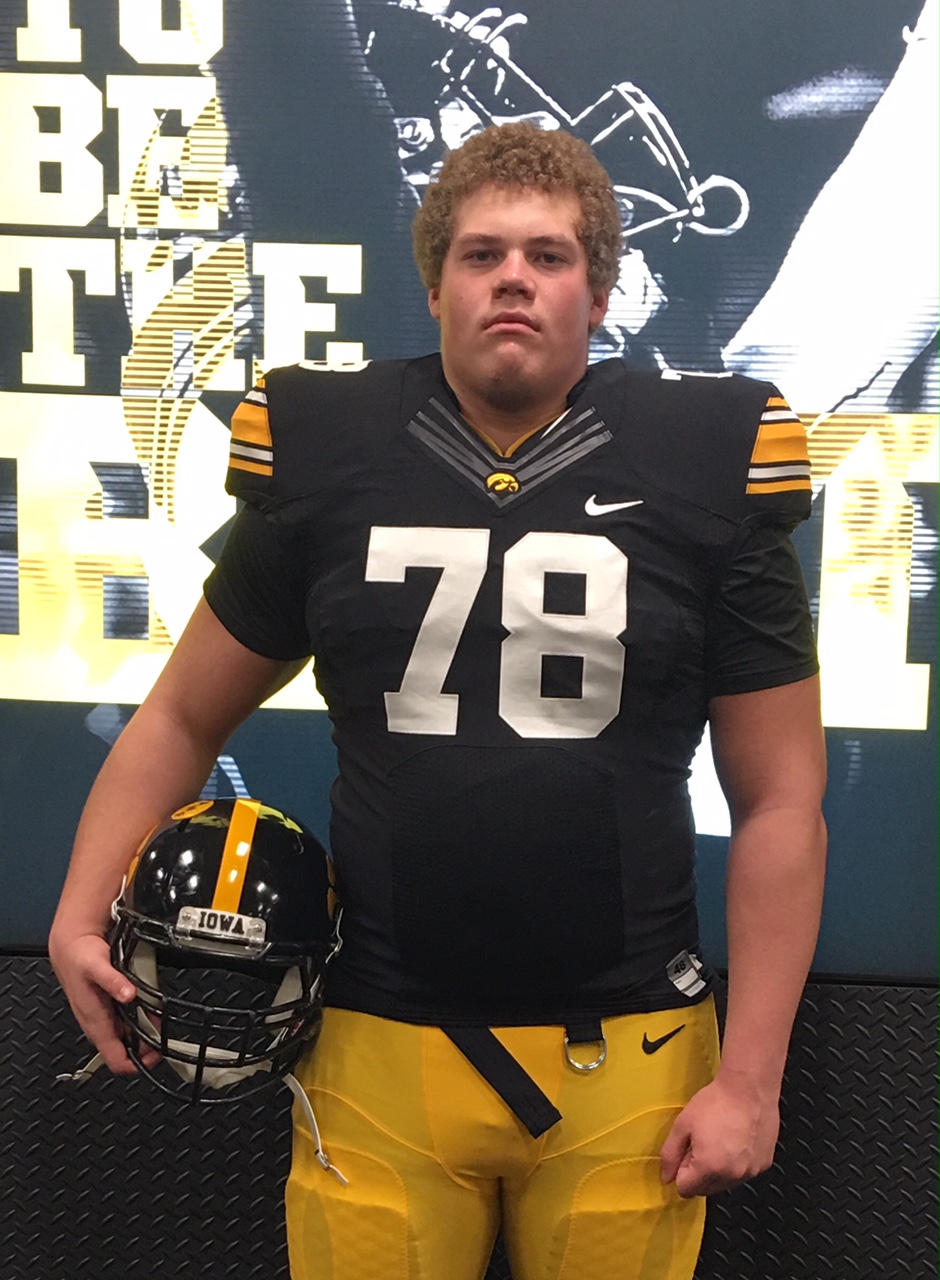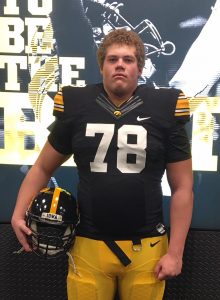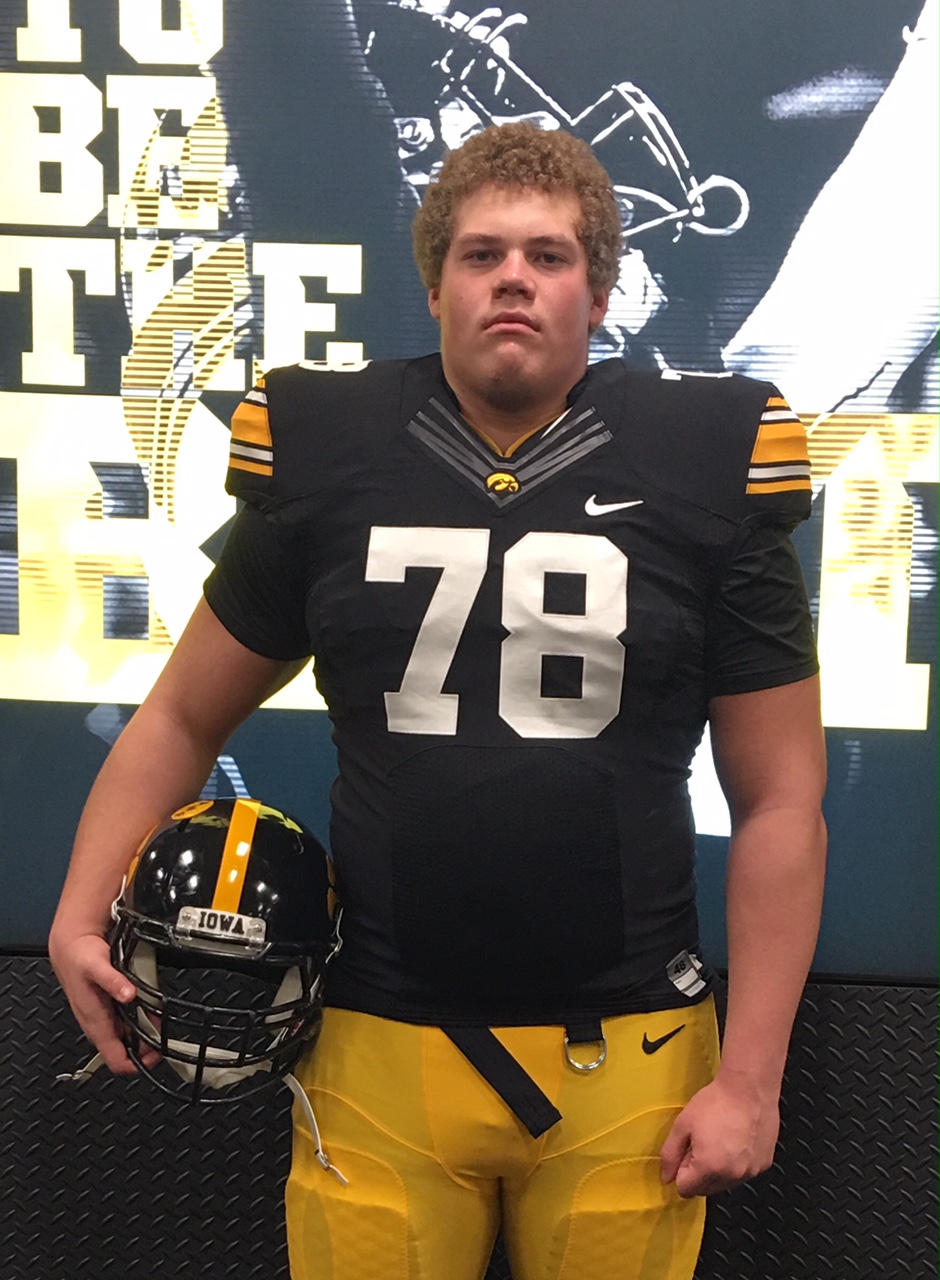 Trey Winters celebrated the signing of his national letter of intent with a trip to Sports Page on Wednesday afternoon.
In the future, though, the Ankeny Centennial football standout may have to skip a few meals.
The 6-foot-5, 330-pound Winters signed to play at Iowa, whose coaches would like the mammoth lineman to shed some weight.
"I definitely need to trim down," said Winters, who will join the Hawkeyes as a preferred walk-on. "But I'll be playing rugby (this spring), and that will help with that."
Winters made 39.5 tackles as a defensive lineman last season, helping Centennial to a 9-3 record. The Jaguars advanced to the Class 4A semifinals for the second straight year.
Winters picked the Hawkeyes over Northern Iowa and Kent State.
"Kent State came in pretty late, and I never really considered them because they're pretty far away in Ohio," Winters said. "The tough decision was that there's maybe a slightly better chance for me to earn a scholarship at UNI, but looking at it I see a lot more benefits in going to Iowa. Their facilities and the campus are really nice, and the coaching staff is great."
Winters comes from a talented family. His father, James, was a basketball standout at Iowa in the 1990s.
Trey's sister, Jaali, is an all-American volleyball player at Creighton. Another sister, Ari, is a junior at Centennial and a Division I volleyball prospect. His twin sister, Riley, has started a modeling career.
Winters becomes the second Jaguar in the Class of 2018 to join Iowa's program. All-state defensive back Riley Moss, who previously committed to North Dakota State, has accepted a grayshirt opportunity with the Hawkeyes.
"We kind of joked about going there together," Winters said. "Riley told me, 'That'd be lit, bro.' It'll be nice being there with him."
Winters is expected to be moved to the offensive line. He is projected as a guard.
Winters has not played on the offensive line since his sophomore year.
"I practiced it some during the early part of last season," Winters said. "Hopefully, the Iowa staff can coach me up. I don't think (the transition) will be that hard."