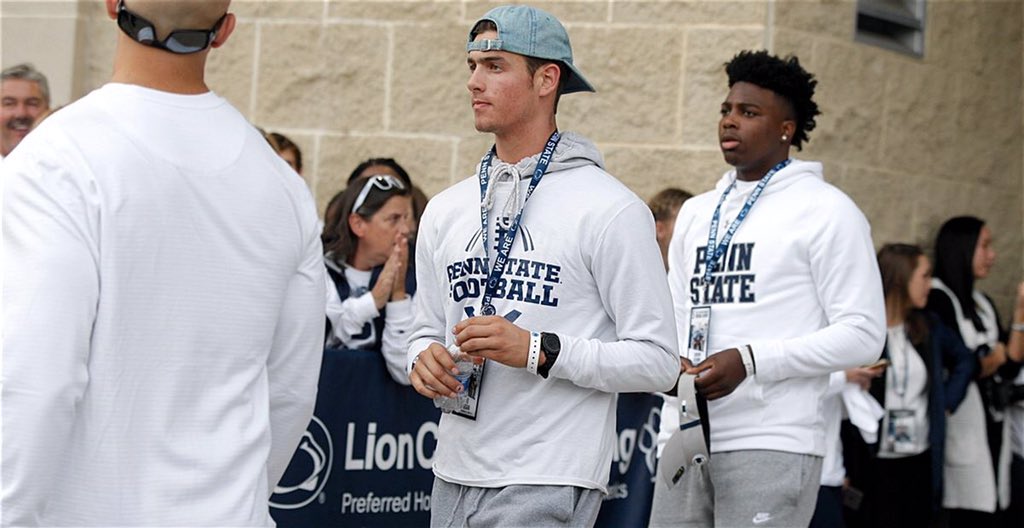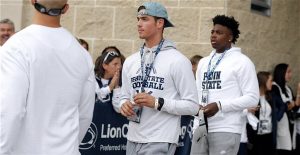 Jake Pinegar is the Ankeny Fanatic prep of the week sponsored by Revive Clinic and Spa. The Ankeny Centennial senior place-kicker has signed a letter of intent to play football next season at Penn State.
Pinegar has also been a soccer and track standout for the Jaguars. He ran on the state champion shuttle hurdle relay team last year.
Here is some inside info on Pinegar:
What are your plans for spring break? Are you going anywhere?
I'm actually not going anywhere for spring break. I instead am going to take my "trip" to the spring game in Pennsylvania at the end of April. I will be staying in Ankeny just continuing to work out and kick. Nothing too crazy, but it will be nice to have some time off of school and reset a little bit.
Last spring you competed in both soccer and track. What was the hardest thing about competing in two sports at the same time?
I would say the toughest thing about competing in both sports is the stress it puts on your body as well as managing time between practices.. and even games where both meets and games coincide. A lot of times you have to decide what game or meet is more important at the time and pick that. You've got to take a lot of time and focus on recovery because if not, you won't have much success doing both at the same time.
Will you compete in either of those sports this spring? Is it important to you to try to defend your shuttle hurdle crown?
Unfortunately, I will not be competing in both sports this spring. I definitely will miss both sports and doing certain events, but I will be working out on my own and getting ready for this upcoming fall. Even though I won't be competing, I will be running as well as doing other workouts to get me in the best shape possible for the next step. It's a little rough not being able to go out and compete and try to defend our title because I know we would have had a shot, but I wish those guys the best of luck and hope they enjoy the experience because it goes by too quickly.
I know you battled some injuries during the football season. Are you healthy now?
Yes, I battled that nagging knee injury which happened in Week 4. And then I had the surgery after the season, which went really well. I would say currently I'm about 90 percent. I'm getting fully back into running, cutting and lifting on it, which is great! Starting to kick and what not as well…it worked out perfectly with the timing of recovery and the time when it gets nice enough to get outside and do things. So I'm doing good and just continuing to prepare and get ready for what's next.
What are your plans for the summer? Do you know when you'll be heading to Penn State?
I'll be heading to Penn State June 20. So I won't have much of a summer here in Ankeny.. but the little time I do have will be spent kicking and getting in shape for the season. A few weeks after we graduate, I'll be off for good. Then once I get there it'll be more grinding and practices gearing up for a great season. But I'm looking forward to it!
Do you think you'll have a chance to play right away? Will you be competing for all of the kicking duties, or just some of them?
I will be competing for both kickoff and field goal jobs once I arrive. It will be between me, our punter and a few walk-on players that are talented as well. I do think I will have a great chance to touch the field right away and help this team do big things. I'm really looking forward to the opportunity.
Is there any chance you might take a redshirt year?
I don't think there is a chance for me to take a redshirt year. They are looking forward to me arriving on campus and competing to help the team right away.
Two of your Centennial teammates, Riley Moss and Trey Winters, are headed to Iowa to play for the Hawkeyes. Have you talked any trash with them yet?
I'm happy for Riley and Trey.. and (Zach) Kluver as well even though I don't know if he's gone broad with his decision. It will be fun to compete against Iowa and come back a few times and play in my home state. And yes haha, there have been a few times where I have talked smack and gave them crap about the win this last season we pulled off (in Iowa City). It's all love.
I know you went to a Penn State home game last season and had a chance to watch Saquon Barkley up close. Are you glad that you won't ever have to try tackling him?
Yeah, it was really cool to go up to that Michigan game. I didn't want my first game ever.. to be me playing in it. I wanted to experience Beaver Stadium.. which by the way was indescribable. Seeing Saquon up close was also really cool. Being around all those players and getting to talk to them was special. Saquon might be the freakiest athlete I've seen up close.. not just for college football. His lower body is unreal in size and strength; it sets him apart. I'm real lucky I don't have to tackle him haha…he's either running through you or jumping over you.
Do you think he'll be a top-five draft pick?
I think there's no doubt he'll be a top-five pick. I think he might even be a No. 1 pick. I can't wait to see where he ends up!
What are you planning to study in college?
Not sure what I want to study just yet…so my first year I will be going into the undergraduate studies. I guess that's what college is for though…to find out what you want to do.