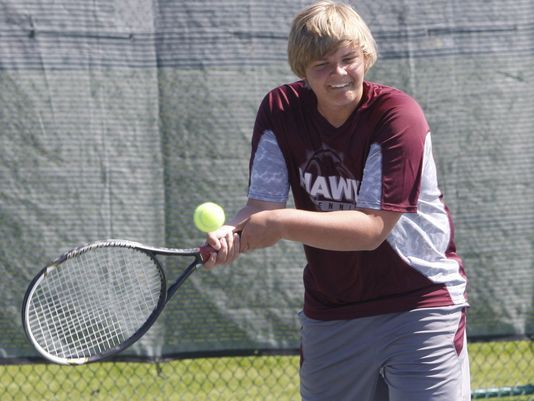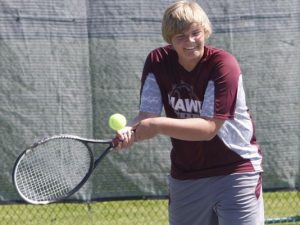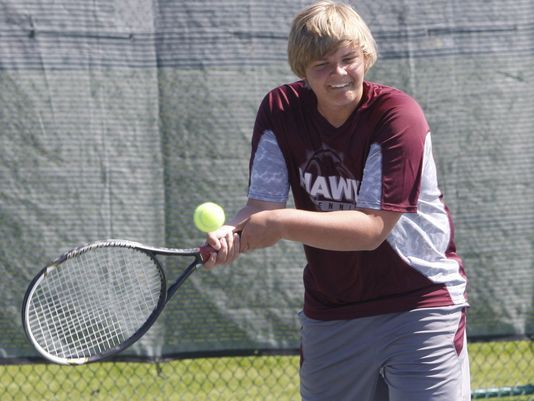 The Ankeny boys' tennis program has gradually improved since the split into two high schools five years ago.
After going winless in 2014 and 2015, the Hawks posted three victories in 2016 before finishing with a 6-6 record last year, including a 2-3 mark in the CIML Central Conference. Six varsity regulars are back for coach Randy Daniels, who was named Iowa's coach of the year for 2016-17 by the National Federation of High Schools.
"We have 24 kids out, and it's a great bunch of kids that are getting better and better each day," said Daniels. "Both (assistant coach John Petersen) and myself enjoy coaching them and the energy they bring to practice."
Ankeny placed second in a Class 2A district tournament a year ago. The Hawks advanced to the semifinals of a substate team tournament before losing to eventual state champion Iowa City West, 5-0.
Daniels will have to replace the top three players from last year's squad. Griffin Laib, who qualified for the state singles tournament, graduated along with Ryan Dauterive and Marcus Francis.
The Hawks will try to rebuild around senior Logan Scheer, who played at the No. 4 singles position most of last year before moving up to the No. 3 spot for the last three meets. He placed fourth in singles at the district tournament and finished with a 15-9 record.
Seniors Andrew Schon, Andrew Snyder and Caleb Van Rees are also back along with juniors Cameron Bush and Jayce Goergen. They all gained a lot of varsity experience last year.
Snyder was the team's No. 5 singles player as a junior. He posted a 7-4 record.
Goergen filled the No. 6 spot, but he took second place in No. 2 singles at the Johnston Invitational, where he posted a 4-1 mark. He later teamed up with Snyder for a fourth-place finish in doubles at the district tournament.
Schon and Snyder combined for a 5-5 record at the No. 3 doubles position, while Bush and Van Rees went 10-7 at the No. 5 spot. Both of those teams placed fourth in their respective flights at the Dennis Hoefle Invitational.
Daniels said his roster includes some newcomers who might be able to provide some depth for the Hawks.
"We have about six guys that are new to tennis and have made a lot of progress in the first four days of practice," he said. "Hopefully, they will continue to improve as the season goes on."
Ankeny will host Des Moines North in its season opener on April 3. The Hawks will then play in the Johnston Invitational on April 7.
"Our goals are always to have as many players improve and become better individual tennis players," Daniels said. "We always strive to have a player qualify for individual state."
Daniels said it will be important for the Hawks to keep the game simple.
"We will be a team that can't make mistakes, and we will need to take advantage of any of our opponents' mistakes to stay in meets and be competitive," he said. "We will need to be smart tennis players and keep focused the whole time."