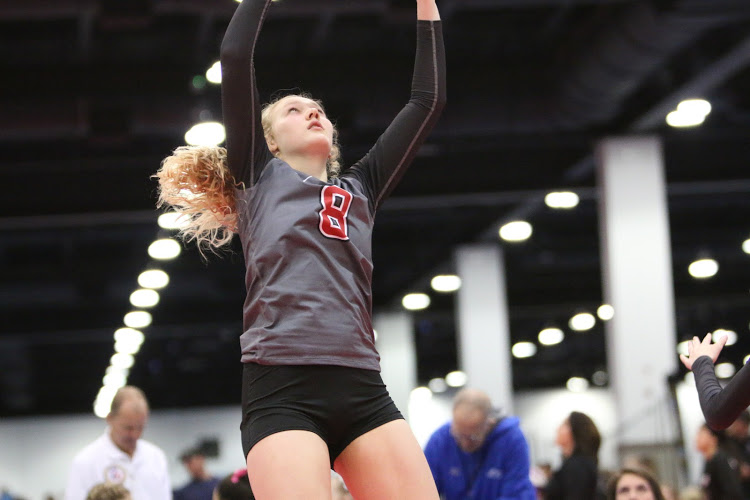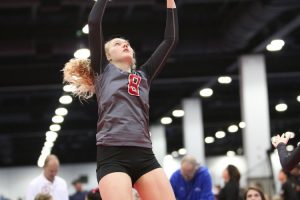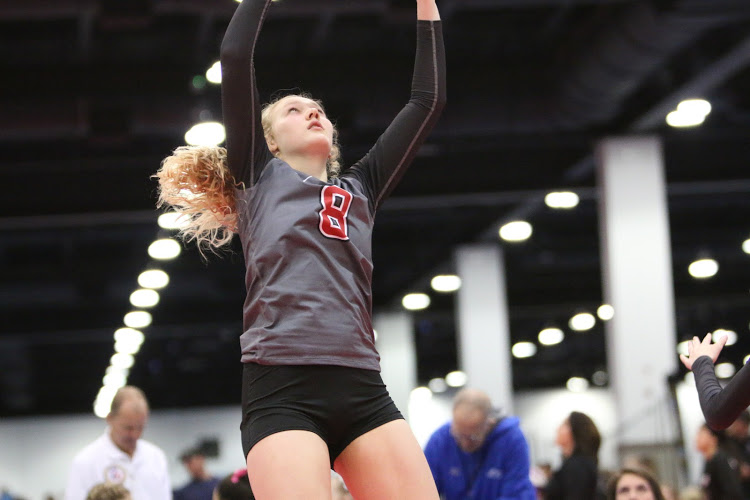 Last Sunday, the Notre Dame women's basketball team captured the NCAA Division I national championship.
Perhaps someday Phyona Schrader will lead the Irish to a national title in volleyball.
The Ankeny High School freshman verbally committed earlier this week to play for Notre Dame, beginning in the 2021 season. The 15-year-old Southview Middle School student becomes one of the youngest Iowans ever to commit to a Division I athletic program.
"I kind of wanted to get it done so that the rest of my high school career I know where I'm going, and I can kind of relax," said Schrader.
The standout setter helped Ankeny to a 22-14 record last fall. She racked up 384 assists, 166 digs and 46 blocks.
A 6-foot lefthander, Schrader also led the Hawkettes with 237 kills while posting a .344 hitting percentage. She received all-state honorable mention from the Iowa Girls' Coaches Association.
College coaches started recruiting Schrader when she was 13 years old.
"I've kind of always been looked at by Iowa State since I played with All Iowa Attack," Schrader said. "Then other schools started contacting me at the end of my club season (for 13-year-olds), then it got really big in my 14s year."
Schrader, who was home-schooled until this year, said she picked the Irish over offers from Marquette and Northern Colorado. USC and West Virginia were also planning to offer her scholarships.
"I like the coach," Schrader said, referring to Jim McLaughlin. "I think he's really going to turn around the program. And then the education is just so (good). I think they can really challenge me.
"Those were the two big (factors) in my decision," she added.
Schrader, who is thinking about majoring in engineering, was recently named one of the nation's top 59 freshmen by PrepVolleyball.com. She will be joining a Notre Dame squad that finished with a 22-10 record last season.
"It was just like three years ago that they won only six matches," Schrader said of the Irish. "It was really bad, but they are making it better. Just the history that Jim has is really good."
McLaughlin has earned more than 600 coaching victories in his career. He is the only person to coach both a women's and a men's volleyball team to NCAA titles.
"I'm really excited to go there," Schrader said.