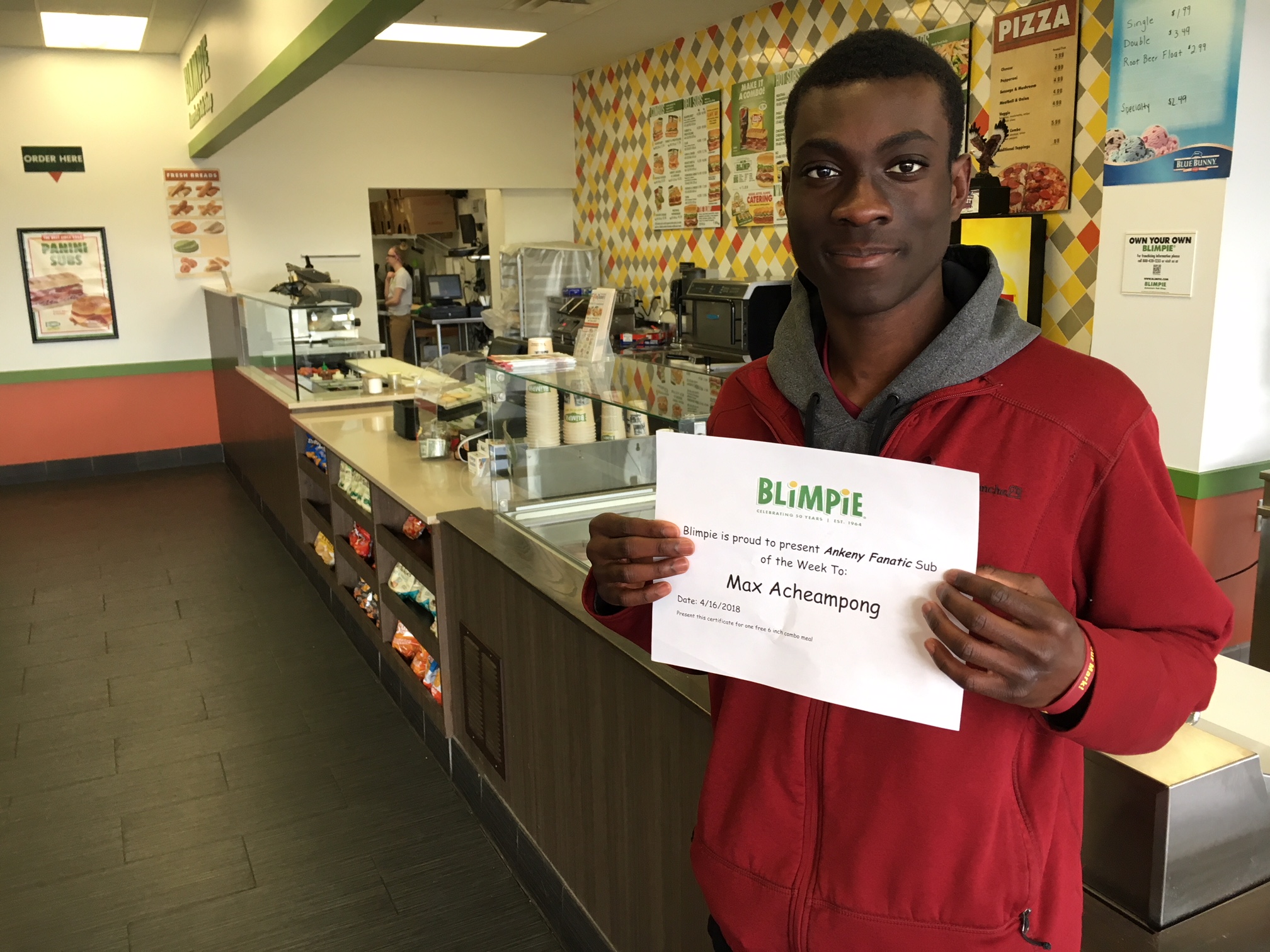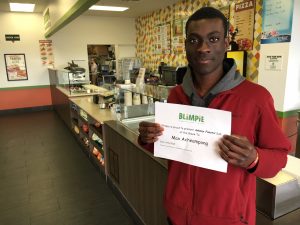 Max Acheampong of the Ankeny boys' soccer team is the Ankeny Fanatic Sub of the Week sponsored by Blimpie.
The senior has helped Ankeny to a 6-1 record and a No. 6 ranking in Class 3A. The Hawks posted a 3-2 victory at No. 8 Johnston on Tuesday to extend their winning streak to six games.
Acheampong has scored three goals this season. All three of them came in the Hawks' 10-0 victory over Muscatine at the Iowa City West Invitational on March 31.