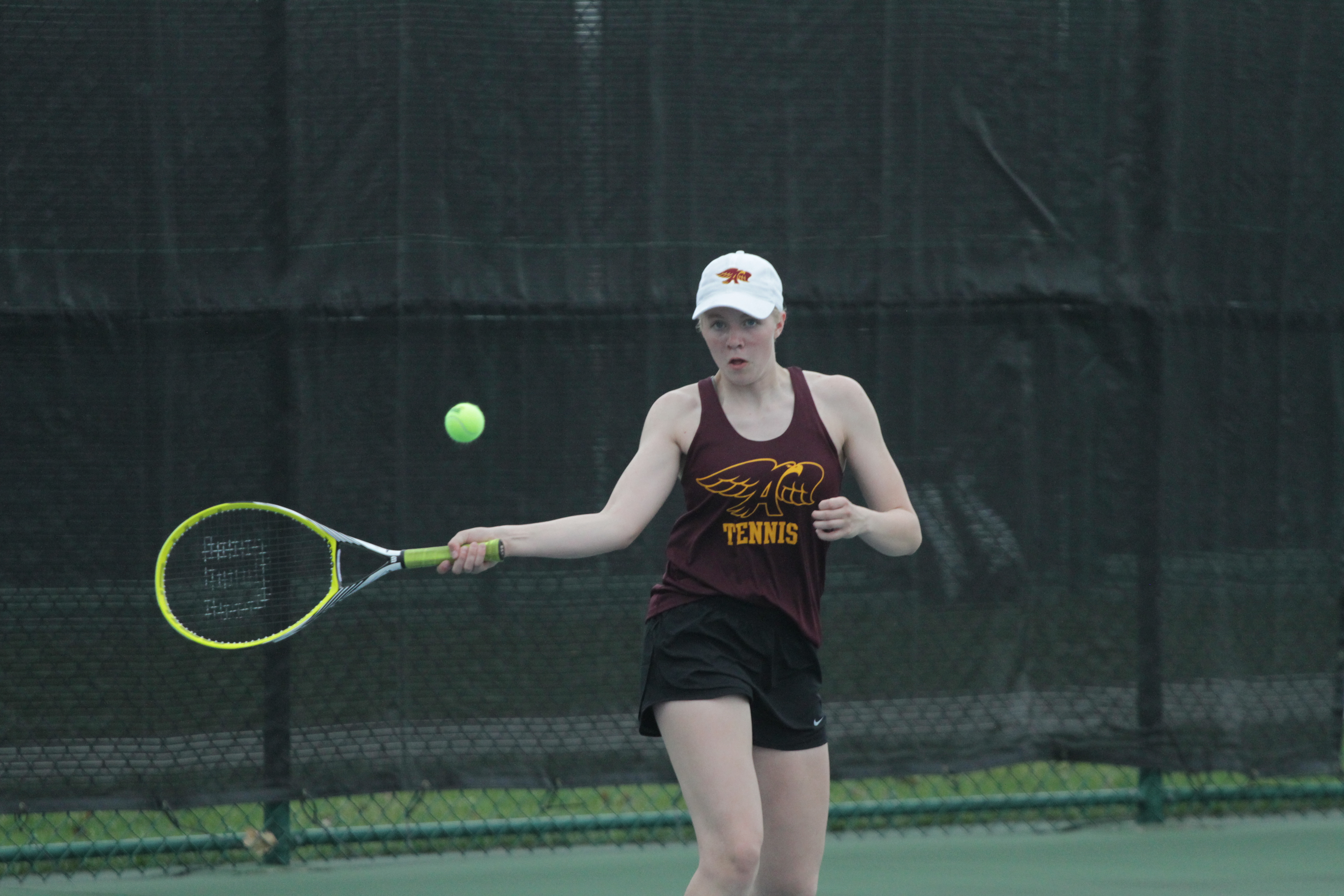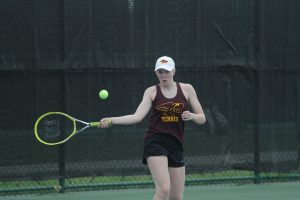 The Ankeny girls' tennis team dropped an 11-0 decision to visiting Valley in a CIML Central Conference dual meet on Tuesday.
The win improved the Tigers to 4-1 in the conference and 8-3 overall. The Hawkettes' records dropped to 0-4 and 3-5.
Despite the loss, Ankeny coach Katie Owens was proud of her team's effort.
"Our tennis game is improving with every match," she said. "The girls are continuing to get better."
Ankeny's No. 3 doubles team of Alli Jacobson and Abby Johnson lost a hard-fought match in three sets. They won the second set, 7-5, before Valley's Camryn Annonson and Kelsey Boal won the super-tiebreaker, 10-5, to win the match.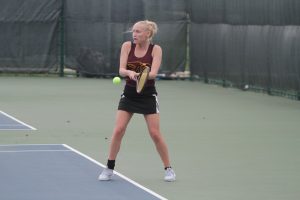 Owens was also pleased with the No. 5 doubles team of Morgan Luther and Audrey Penningroth, which dropped a 7-5, 7-5 decision to Valley's Isabella Dobrinov and Veda Amalker.
"Those two girls really battled and lost a tough match," Owens said.
Here are the match-by-match results:
Valley 11, Ankeny 0
Singles–Torgerson beat Weber, 6-0, 6-0; Lagomarcino beat Greathouse, 6-0, 6-1; Stewart beat North, 6-0, 6-2; Annonson beat Beecham, 6-2, 6-2; Boal beat Jacobson, 6-0, 6-2; Beardsley beat A. Johnson, 6-0, 6-0.
Doubles–Lagomarcino/Morrow beat Weber/Greathouse, 6-3, 6-3; Torgerson/Stewart beat North/Beecham, 6-3, 6-2; Annonson/Boal beat Jacobson/A. Johnson, 6-2, 5-7, 1-0 (5); Beardsley/Auer beat Blatt/R. Johnson, 6-1, 6-0; Dobrinov/Amalker beat Luther/Penningroth, 7-5, 7-5.