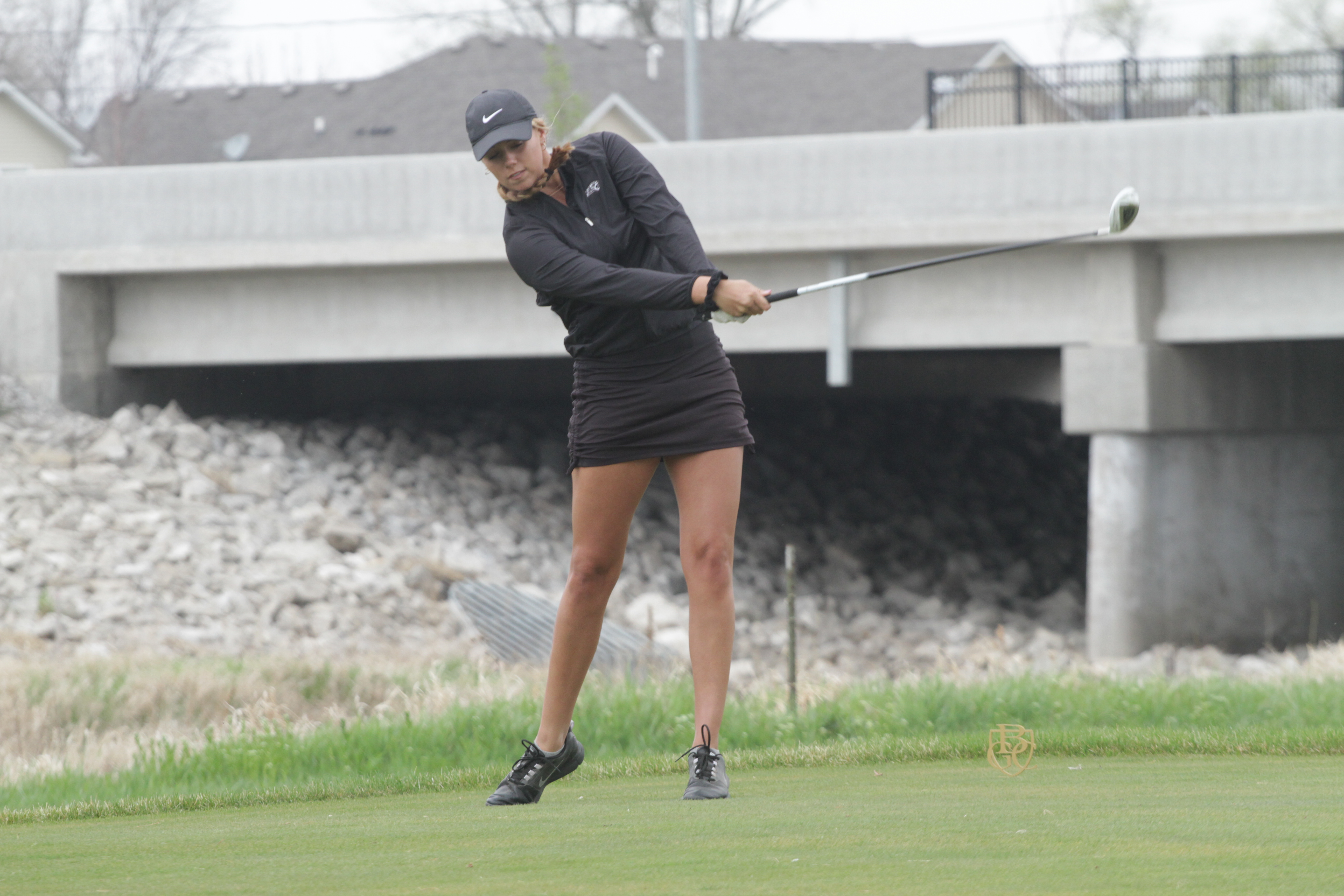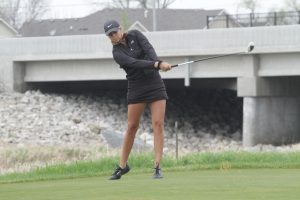 A victory over crosstown rival Ankeny was a good way for Ankeny Centennial's senior golfers to close out their home schedule.
The Jaguars posted a 180-209 triumph on Tuesday at Briarwood Golf Course to remain unbeaten in the CIML Central Conference. They are now 3-0 in league dual meets, while Ankeny dropped to 0-4.
Centennial has won all five meetings against the Hawkettes since the split into two high schools in 2013.
"It was a special night for our seven seniors as they played their last home meet," said Centennial coach Andy Fehn. "These seven have been with us for four years. I can't express enough how much they all have meant to our program. They are special young women, and they all have the world in front of them. We owe them a lot for what they have given to our program."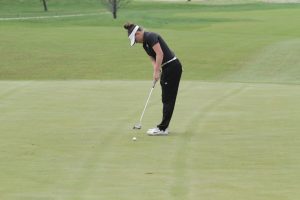 One of those seniors, Tenley Moretti, carded a 38 to earn medalist honors. She was also the medalist in last year's win over Ankeny at Otter Creek Golf Course.
Three other seniors were part of the Jaguars' varsity lineup on Tuesday. Nikki Ault shot a 46, Emily Davis had a 49, and Elli Teeple finished with a 54.
Two sophomores also contributed to the win. Megan Lazear and Lauren Sease each fired a 48.
"We struggled getting the ball to go in (the hole)," Fehn said. "Our putting was poor and has been our Achilles' heel so far this spring. Part of that is we need to fine tune our yardages and improve our proximity to the pin, some of that is we need to make sure that our scrambling around the green improves, but we just need to be a little more confident with the putter and see some go in the hole. We'll go to work on it (Wednesday) for sure."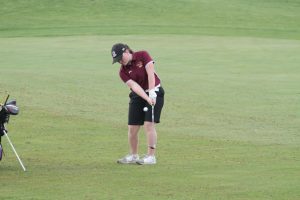 Freshman Jaci Webb shot a 45 to lead Ankeny. She was the runner-up.
Kelsey Hensen carded a 51 for the Hawkettes. Lexi Russell had a 54, Caroline Price shot a 59, Hannah Loftus fired a 62, and Rachel Moore added a 65.
"I thought we played very well. We definitely improved from the last time we played at Briarwood (at the Centennial Invitational on April 11)," said Ankeny coach Seth Hagarty. "We shot our third-lowest score of the year. Our goal for the meet was simply to improve and always try to get better and to never let a bad shot or bad hole mentally break us down.
"Centennial was a great host and will be a strong contender in the postseason," he added.