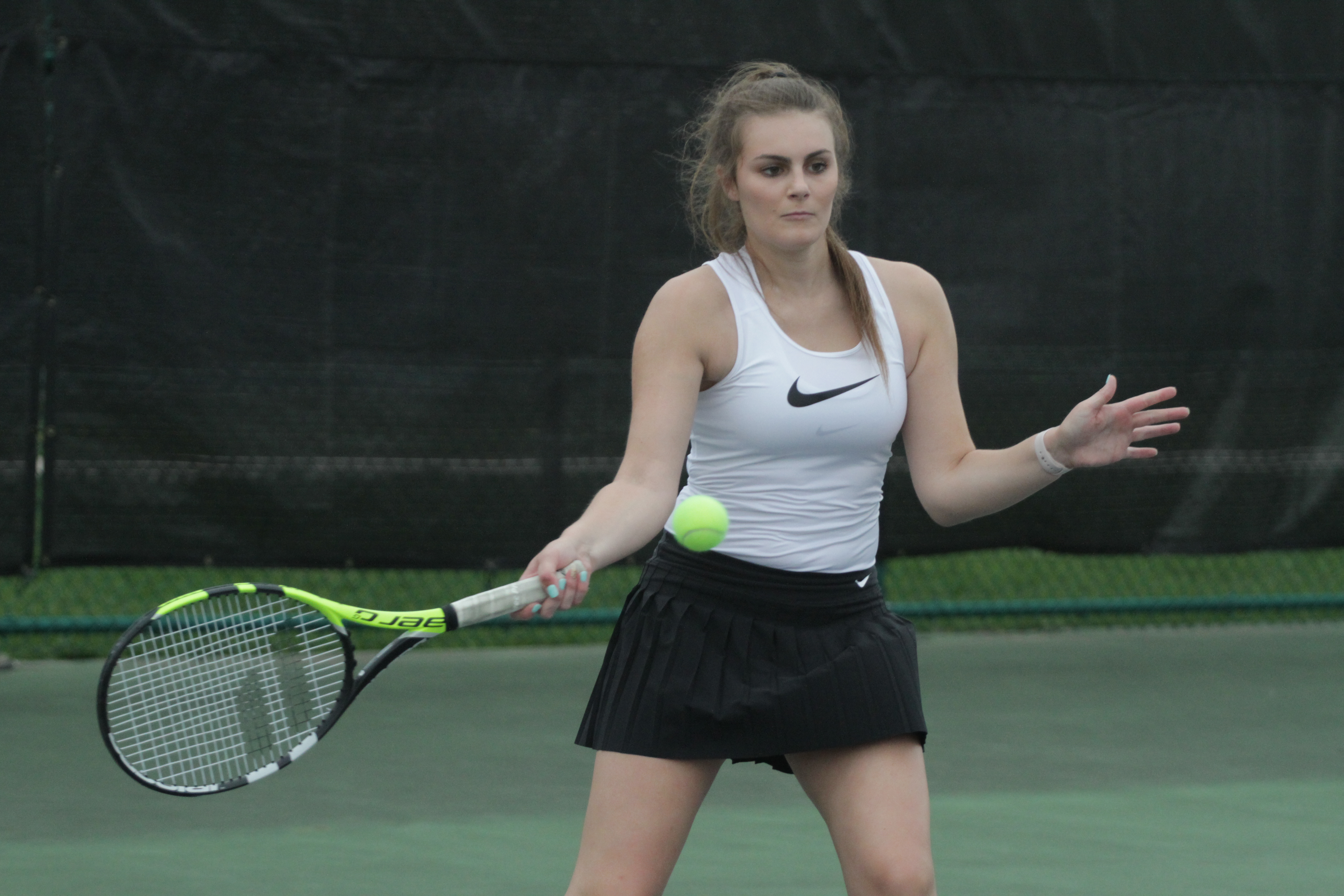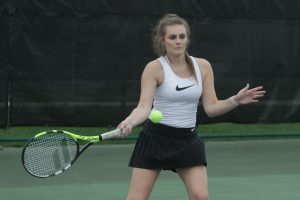 The Ankeny Centennial girls' tennis team nearly overcame a 5-1 deficit before falling to visiting Waukee, 6-5, in a CIML Central Conference dual meet on Tuesday.
The Jaguars won four of the five doubles matches to close the gap, but Waukee won the No. 2 doubles match to seal the victory. The Warriors improved to 3-1 in the conference and 5-4 overall, while Centennial's records dropped to 2-2 and 4-4.
"Waukee has always been great competition for us," said Centennial coach Emily Phommachack. "I believe the team, as a whole, worked really hard and put up a good fight. We had many matches go long because we started off a bit slow but came back, especially in the third-set super-tiebreakers. There were four matches that could have gone either way."
Centennial overcame an injury to No. 3 singles player Katie Miller, who was trailing in the second set of her match when she was forced to retire after spraining her ankle. That forced Phommachack to adjust her doubles lineup.
"Unfortunately, that put us in a tricky position," she said. "We had to move everyone up (a spot), and we just did the best we could."
Alli Gustafson had two wins on the day for the Jaguars. She won the No. 2 singles match, then teamed up with Alyssa Lewton for another victory at No. 1 doubles.
"Alli had some amazing serves," Phommachack said. "She really made her opponents move."
Here are the match-by-match results:
Waukee 6, Centennial 5
Singles–Messman (W) beat Lewton, 6-4, 6-3; A. Gustafson (AC) beat Witte, 6-2, 6-4; Severson (W) beat Miller, 6-2, 3-0 (injury default); Mekala (W) beat Nisius, 6-4, 6-2; Seashore (W) beat Nemmers, 2-6, 6-2, 1-0 (7); Wadle (W) beat Vandeloo, 4-6, 6-2, 1-0 (3).
Doubles–Lewton/A. Gustafson (AC) beat Messman/Witte, 6-4, 6-3; Severson/Mekala (W) beat Nisius/Nemmers, 6-4, 6-4; Vandeloo/J. Gustafson (AC) beat Seashore/Wadle, 6-2, 3-6, 1-0 (6); Bloom/Bryan (AC) beat Kirschner/Conover, 6-4, 6-2; Guan/Watson (AC) beat Karras/Hulten, 6-3, 2-6, 1-0 (4).