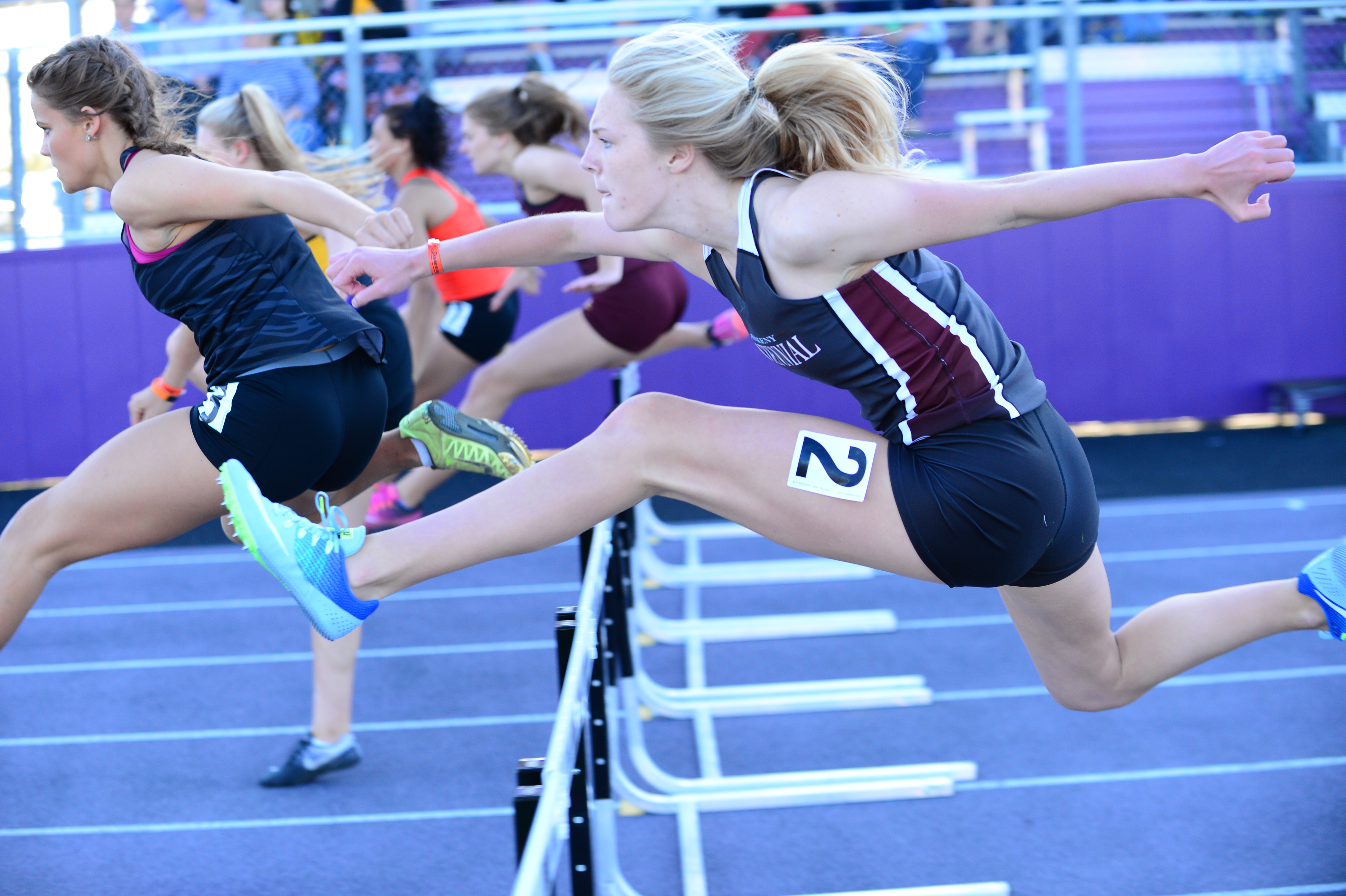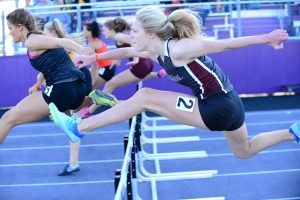 Long jumpers Jasmine Rumley of Ankeny and Betsy Ridout of Ankeny Centennial have already competed against each other several times this season.
On Friday, the two competitors brought out the best in each other.
Rumley won the event in the CIML Central Conference girls' track meet at Waukee, posting a leap of 17 feet 4 inches. Ridout, meanwhile, took third in a personal best 17-0.75.
"I was so happy to finally meet my season goal in the long jump," Ridout said.
Centennial placed fourth in the six-team field with 78 points. Ankeny finished fifth with 68.
"Overall, we had a very good meet in a highly competitive conference," said Ankeny coach Dennis Adamson. "Jasmine had a good night, starting the meet with a conference championship in the long jump. You could tell she was relaxed but focused to have some good performances."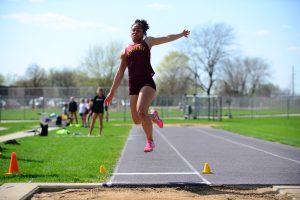 Waukee easily won the team title for the second straight year, finishing with 218 points. Southeast Polk was the runner-up with 93.
Centennial did not win any events, but relied on its depth to finish just 15 points out of second place. The Jaguars placed third or higher in five of the seven relays.
"The team performed great against some tough competition," said Ridout, who ran on the third-place 4×100 and 4×200 relays. "It's awesome to see our hard work pay off."
Kathryn Vortherms placed third in the 400 in 1:01.25. She also ran on Centennial's third-place 4×400 and 4×800 relays.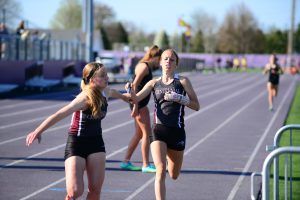 Karri Pippett took third in the 400 hurdles in a time of 1:07.63, while Calea Jones was third in the high jump with a leap of 5 feet. Those two also teamed up with Katie Petersen and Meg Ridout to place second in the shuttle hurdle relay in 1:06.59.
Rumley placed in three individual events for the Hawkettes. She took third in the 100 in 12.61 and finished fourth in the 200 in 26.07.
"I was very happy with my times and my jump," said Rumley, who also anchored the fifth-place 4×100 relay.
Ankeny's Sydney Flatness was the runner-up in the shot put with a throw of 36 feet 10.25 inches. Teammate Meghan Trimble placed third in the 800 in 2:26.55.
"Sydney has improved the last few meets and threw a career best for second place," Adamson said. "She is trying to repeat her state appearance from last year."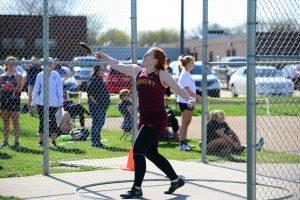 Both the Hawkettes and Jaguars will return to Waukee on Thursday for the state qualifying meet.
"I left the meet with a good feeling that the improvements we made show we are headed in the right direction," Adamson said. "There are still areas where we need better performances to achieve our goals which we will be working on next week."
Here are the rest of Ankeny and Centennial's top finishes from the conference meet:
100–Katie Saddoris (AC), 12.66 (4th); Eva van de Mortel (A), 12.93 (6th).
400–Kailey Becker (A), 1:05.45 (6th).
800–Sophia Lee (AC), 2:32.66 (5th).
1,500–Emma Gordon (AC), 5:00.53 (5th).
3,000–Alex Robran (A), 11:12.54 (4th); Jeanne Peters (AC), 11:30.16 (6th).
100 hurdles–Petersen (AC), 15.43 (5th); Malea Daugherty (A), 15.44 (6th).
400 hurdles–Sarah Bosch (A), 1:10.13 (5th).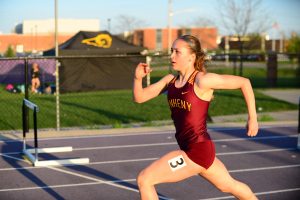 High jump–Sophie Lampe (AC), 4-10 (4th); Hannah Loftus (A), 4-10 (6th).
Long jump–Jordan Su (AC), 15-7.25 (6th).
Shot put–Maxine Schulz (AC), 33-1.5 (5th).
Discus–Sam Parr (A), 94-9 (5th).
4×100–Centennial (Hannah Wilson, Petersen, B. Ridout, Saddoris), 49.33 (3rd).
4×200–Centennial (B. Ridout, Saddoris, Jones, Megan Gray), 1:46.69 (3rd).
4×400–Centennial (Gray, Vortherms, Claire Wubben, Pippett), 4:11.00 (3rd).
4×800–Centennial (Gray, Gordon, Lee, Vortherms), 9:55.87 (3rd).