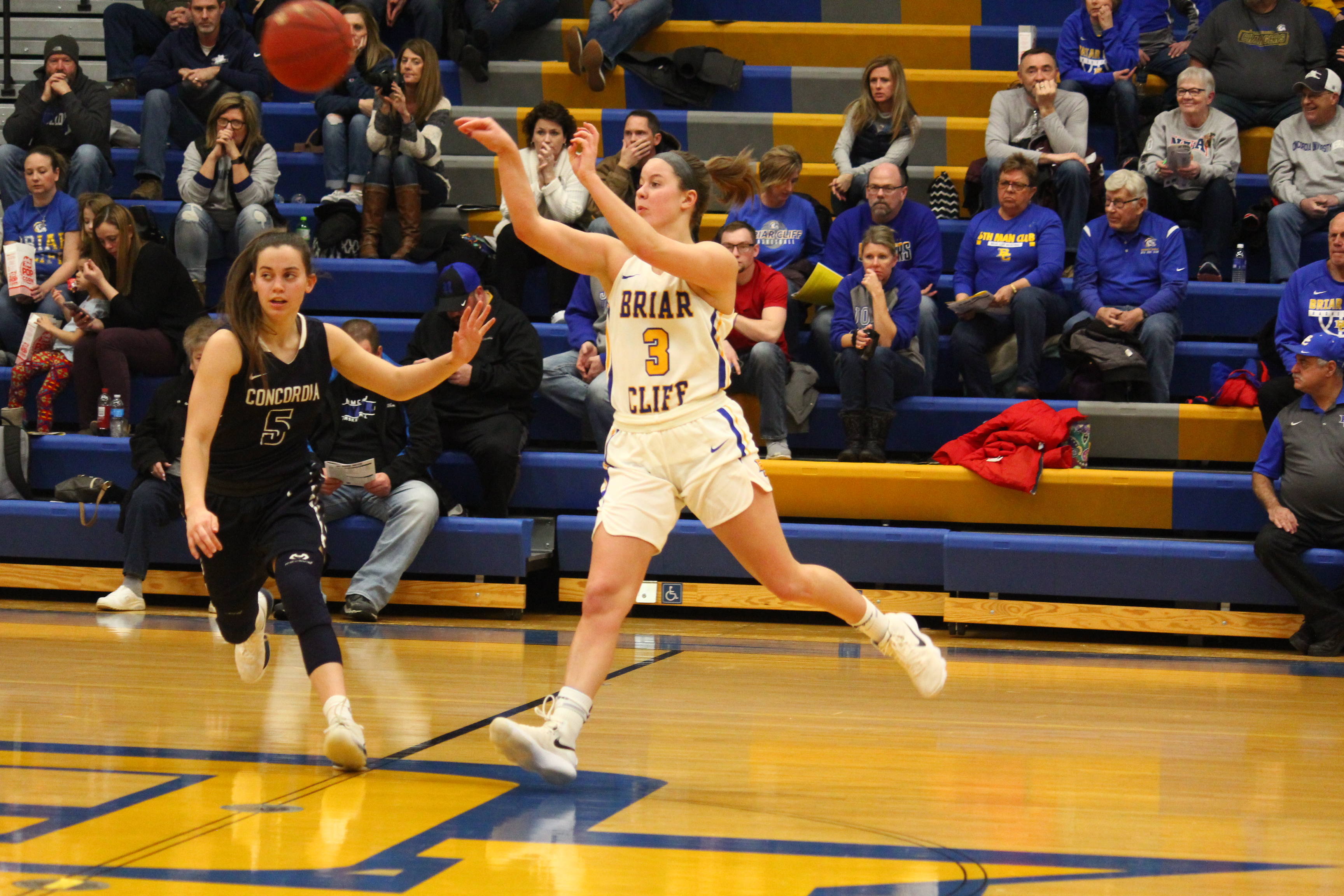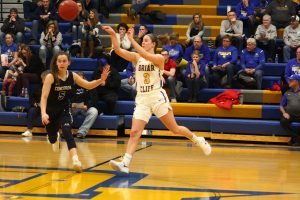 Abby Heston is looking forward to the day when she can put two shoes on again.
The former Ankeny Centennial guard underwent surgery on April 12 for a torn tendon in her right ankle. She won't be returning to the basketball court anytime soon.
"I'm on crutches with no weight-bearing activity for another three weeks," Heston said. "It'll be a long recovery. When I get to put two shoes on, it'll be the first time I've done that in four months."
Heston enjoyed a successful freshman season at Briar Cliff University, where she started 20 of the 31 games. She helped the Chargers to a 10-21 record, including a 7-13 mark in the Great Plains Athletic Conference.
Heston said it took her awhile to adjust to the college game, even though she scored a season-high 18 points in her Briar Cliff debut, leading the Chargers to a 75-57 victory at Waldorf.
"The speed and the quickness of the game is a lot different, and it's also really physical," Heston said. "There's a lot more contact. A lot of fouls that were called in high school weren't called in college."
Heston averaged 4.1 points per game as a senior at Centennial, where she played primarily on the wing. She moved to point guard during her first season at Briar Cliff, where she averaged 6.1 points and placed second on the team with 68 assists.
"In AAU I always played point guard and in high school I played off guard, so it was just a transition back to what I had been playing earlier," Heston said. "It was an adjustment for awhile, but then it felt pretty natural."
What didn't feel natural, though, was the pain that Heston felt in her right ankle in mid-January. She initially thought it was a stress fracture, so she put off going to see a doctor.
"We just taped it up for the rest of the season, and I played through it," she said. "The pain was pretty tolerable until the last two weeks, and then I went to a doctor after the season and they told me it was a stress fracture. I wore a walking boot for seven weeks, and then I changed doctors so that I would have a doctor in Des Moines for the summer.
"I had another MRI with him, and that's when they found the torn tendon," she added.
Heston said she thinks the injury slowly developed over time.
"It was kind of an ongoing thing," she said. "One day my foot bothered me a little bit, and the next few days would be fine. It kind of came and went. But then the last few weeks of the season, the pain was always there."
Despite the injury, Heston never lost her shooting touch. She ranked third among the Chargers in 3-point goals, shooting 35.1 percent from behind the arc (34-of-97).
Heston was more than satisfied with her role on the squad.
"I was definitely happy with the amount of playing time I got," she said. "I started most of the games, then toward the second half of the season I was sharing the point guard spot with another girl, so we just kind of played off of each other at point guard and off guard. As a team, we were pretty unfortunate with injuries. We never really had a full group of healthy players, which kind of stunk. But we're looking better now, and we should be ready to go for next season."
The Chargers will have to replace only two seniors. Starting guard Julie Targy will depart along with reserve forward Annie Dewberry.
"The girls that we're bringing back look pretty good," Heston said. "They're putting in a lot of time in the gym right now. And then we have a lot of recruits coming in, too, including another point guard."
Heston isn't sure what her role will be for the Chargers next season.
"Hopefully, I can get healthy and battle for a starting spot again," she said. "A lot will depend on my recovery."