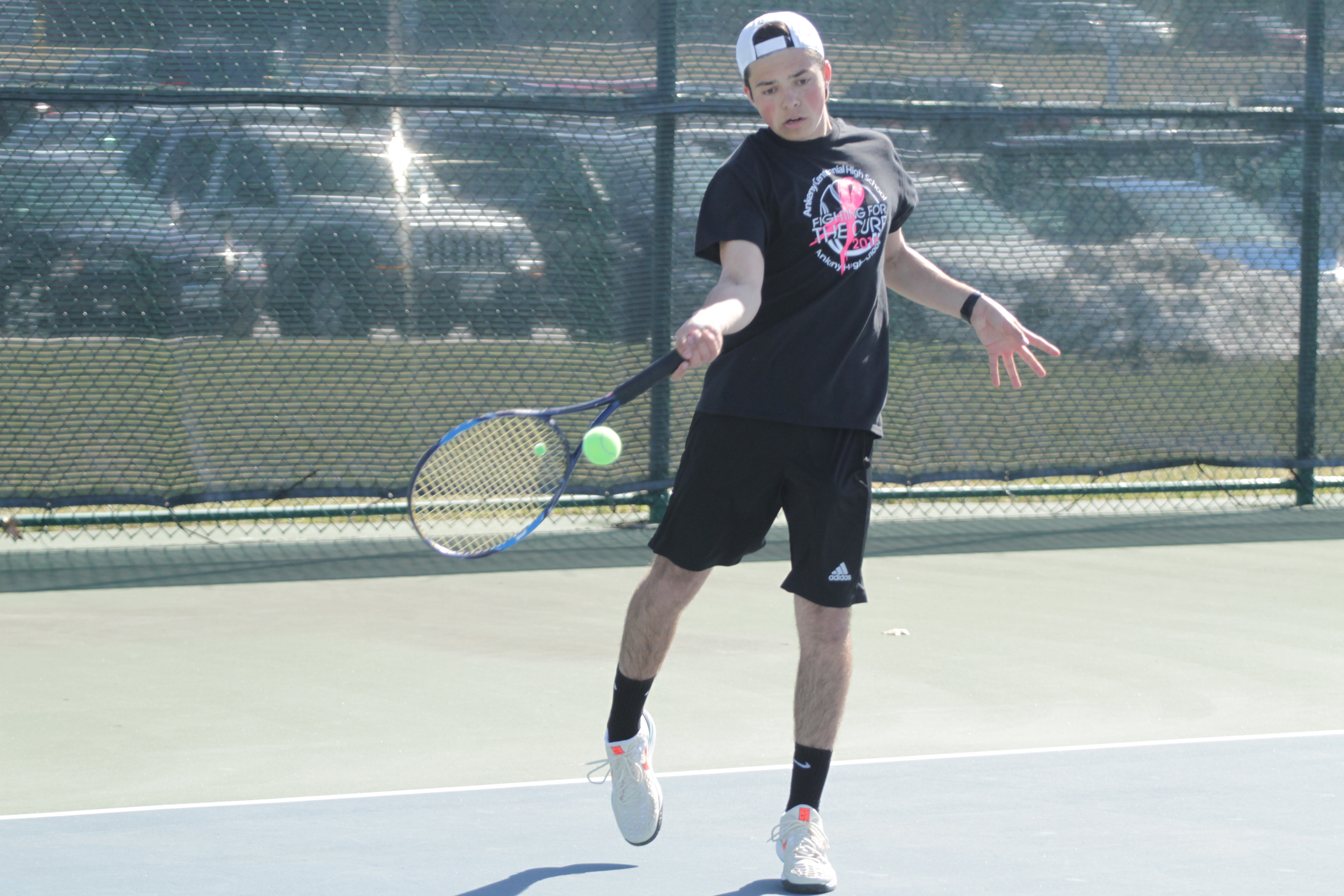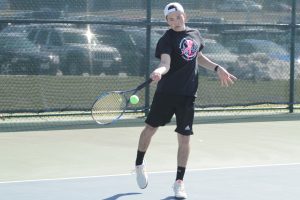 Senior Sam Marold has helped the Ankeny Centennial boys' tennis team to a 7-2 record, including a 3-2 mark in the CIML Central Conference.
Marold has compiled an 8-1 record at No. 2 singles for the Jaguars. He has also teamed up with Ryan Lofgren for a 7-5 mark at No. 1 doubles.
Here is some inside info on Marold:
How is the season going thus far?
This season has been a huge improvement from last season. After a tough rebuilding season last year, it's been great to go out and perform well. This has been the best season I've been a part of, and with all the young talent on the team the future is bright for Jag tennis.
What has been the highlight for you?
It has been really great to avenge some of last year's tough losses, especially against Ankeny. There were a few teams that blew us out last year, and we came back to beat a lot of them handily. I have also really enjoyed playing doubles with Ryan, and our hopes are high for districts.
Have you been surprised by your team's success after the Jaguars went 4-7 last year?
Honestly, after the first time I saw (Will) Blevins play in a match out at Aspen, I knew we'd be pretty good. We lost a great player in (Jonny) McGill last year, but got an even better one in the freshman, while a lot of other schools in the area graduated some of their best players without getting a return. Our younger guys did a great job of training and maturing in the offseason, which has also been a huge key for this year's success.
Will has obviously been a huge addition for the team, taking over the No. 1 singles spot. What makes him so good?
Will is an excellent player–one of the best in the state. Having that guy at the top of the ladder that you can count on for a win in almost every match has been huge for our team. His consistent dominance is already showing as a freshman, and I'm sure he'll only get better as he continues to grow over the next few years.
This is your first year playing doubles with Ryan. Did it take awhile for the two of you to develop some chemistry?
We've had our ups and downs play-wise this season, but it has been a lot of fun playing with Ryan and I think we're starting to click at the right time.
Your team's only losses were to Valley and Waukee by identical 7-4 scores. Do you think those two teams are pretty similar?
Valley and Waukee are both really tough teams and have been throughout my high school career. Losing to them 7-4 was actually the closest we have ever been to beating either of them. They aren't identical teams, though. I would argue that Waukee has stronger players near the top, while Valley is incredibly deep.
Your team will play in a Class 2A district tournament on Wednesday at Dowling Catholic. Do you know yet if you'll be playing singles or doubles?
Yes, I will be playing doubles with Ryan. There are a couple of great singles players in the district in Blevins and Dowling's David Lu, so doubles is definitely where we have our best shot.
Do you feel like you have a good chance to qualify for state?
If Ryan and I both play at a high level on Wednesday, I think we really have a great chance to qualify for state. A lot of the other teams in the district we have already beaten, but I know they're going to come out firing and we'll just have to outplay them. After falling one match short last year with Jonny, I'll be looking for nothing shy of qualifying. As for team state, I think we have a great shot at winning the first couple of rounds depending on the draw.
Plans for next year? Will you play tennis somewhere?
I will be attending the University of Iowa in the fall. I would really like to continue playing tennis in college, so I'll probably try out for the club team. Otherwise, I'll just continue to play for fun.
What are you going to study?
I'm going into the business school with an undecided major.
The French Open begins later this month. Have you ever played on clay courts, and do you think your game would translate well to that surface?
I have only played on clay a couple of times, and it was different to adjust to. I think my game would do fairly well because a lot of the time my goal is consistency and getting everything back.