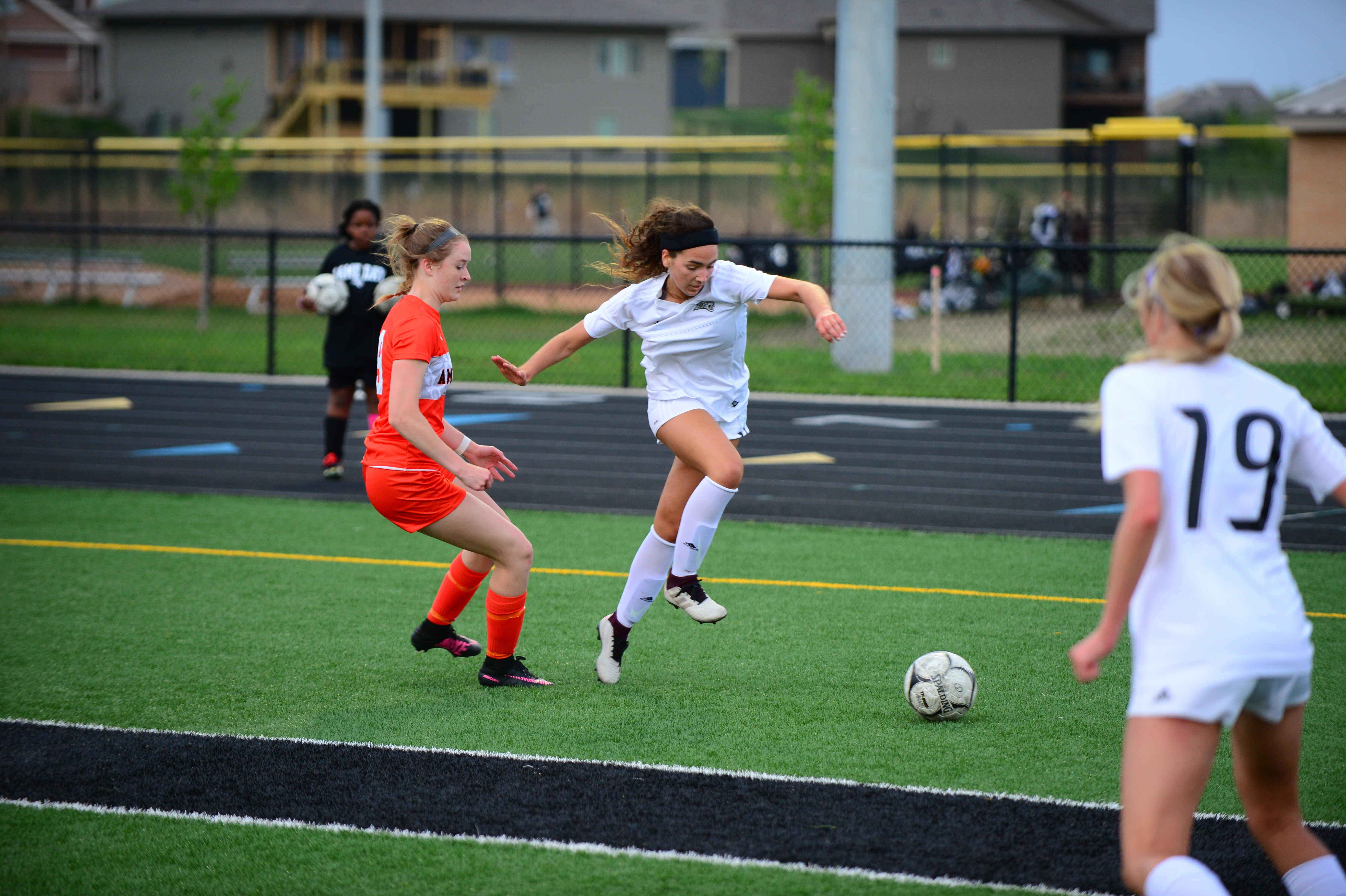 When the Ankeny Centennial girls' soccer team knocked off top-ranked Valley on Friday, it put the No. 3 Jaguars in position to win the CIML Central Conference title.
On Tuesday, the Jaguars took the next step.
Nahomi Lopez scored on a direct kick with about 13 minutes left and host Centennial posted a 2-1 victory over No. 4 Ames to clinch at least a share of the league crown.
"Winning conference wasn't specifically a team goal, but our motto is 'take everything' so that's what we aim to do," said Lopez. "We set ourselves up well for the conference title so when we knew it was in reach, we wanted it."
The Jaguars completed league play with a 4-1 record and improved to 8-2 overall. The loss snapped a seven-game winning streak for defending Class 3A state champion Ames, which fell to 2-2 and 9-3.
Valley needs a win at No. 5 Ankeny on Friday to tie Centennial for the championship.
"We know we've won at least a share of it," said Centennial coach Chris Allen. "And it's always good to get a tough conference win."
Lopez scored the game-winning goal about 2 minutes after Ames had tied the contest on its own direct kick. It was the second goal of the season for the senior, who has shared the goalkeeping duties with her sister, Marissa, but has spent more time in the field in recent games due to injuries that have depleted the Jaguars.
"We had to turn it up a notch after Ames scored, and we responded right away," Allen said. "It was just a beauty of a shot by Nahomi."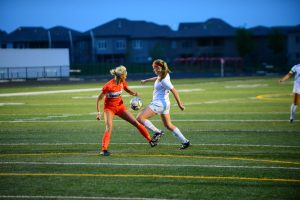 Lopez said she tried to account for the windy conditions on her kick.
"I was really concerned about the wind," she said. "Once I shot it, I thought the wind was going to take it high. My goal was really to just hit it high and on frame."
Centennial held a 1-0 lead at halftime. The Jaguars scored the only goal midway through the half when Lizzy Johnson headed in a corner kick by Megan Gray.
It was Johnson's fifth goal of the season.
"She just exploded through the ball and was able to put it in the back of the net," Allen said. "I was really proud of her effort."
Gray will play the rest of the season with a wrap on her left wrist. She found out on Tuesday that she sustained a hairline fracture during the Jaguars' win over Ankeny last week.
"Meg is cleared to play as long as it's wrapped up," Allen said. "It didn't hold her back from performing well for us."
Centennial appeared to be in control most of the game. The Jaguars maintained possession of the ball for much of the contest.
"We really did a nice job of connecting passes," Allen said. "I think we were well over 80 percent in both halves. We really controlled the ball, but I think Ames had something to do with that. They were really looking to counter, and they did a good job of taking advantage of an opportunity when they scored their goal.
"We knew they were dangerous on free kicks, but fortunately we had an answer," he added.