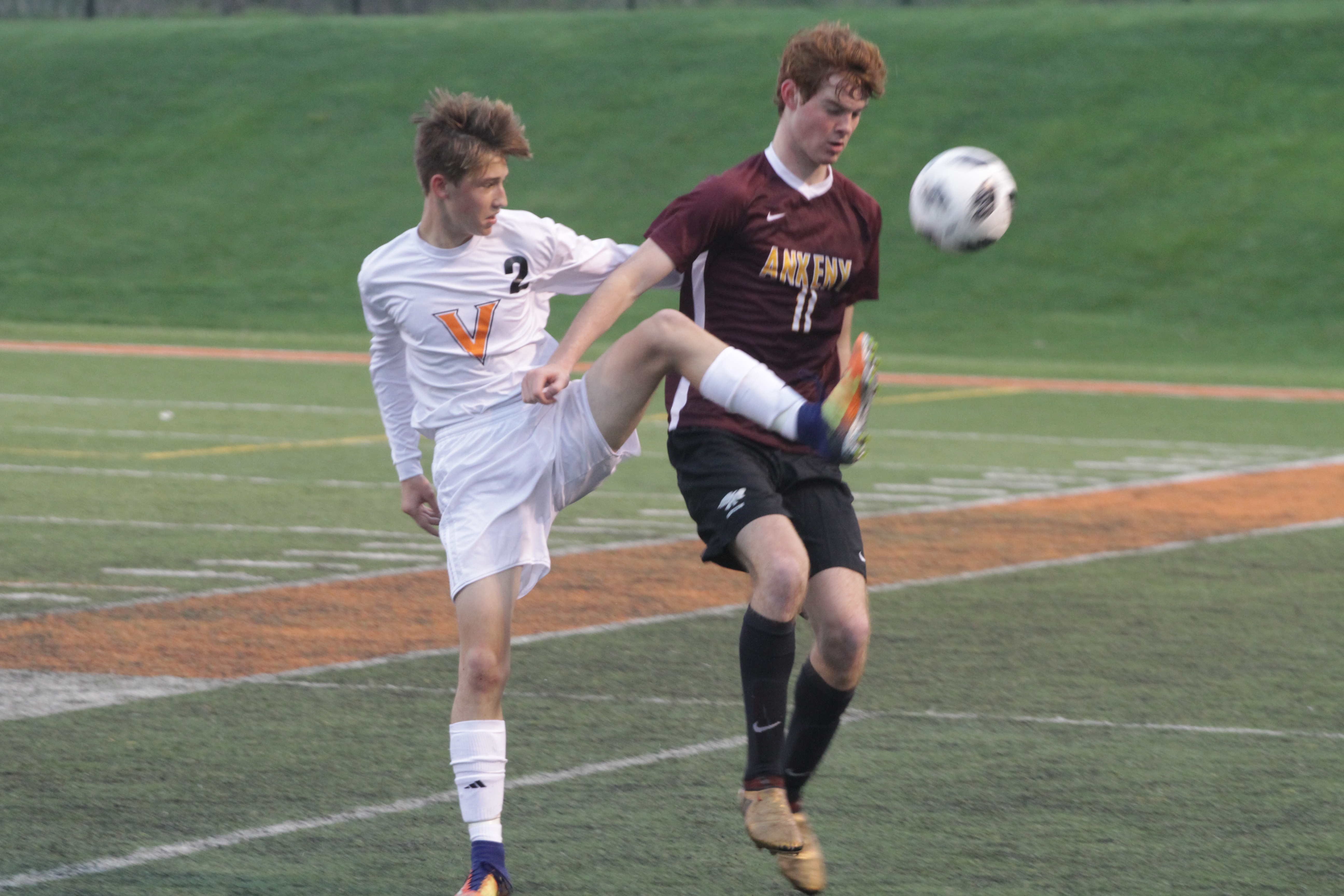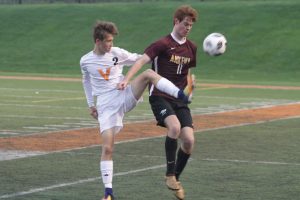 There's a reason why the Valley boys' soccer team is ranked No. 1 in Class 3A.
The Tigers show up to play hard every night.
Valley remained unbeaten with a 2-0 victory over No. 5 Ankeny on Friday at Valley Stadium. The Tigers, who had already wrapped up the outright CIML Central Conference title, finished 5-0 in league play and improved to 14-0 overall.
"I wouldn't say they're ranked No. 1 from a soccer aspect, but I'd say they're ranked No. 1 because of their record and because they work harder than the teams that they play," said Ankeny coach Jordan Burns, whose squad dropped to 2-3 in the conference and 12-4 overall. "They want it more, and it's as simple as that. I feel like they've got players who want to battle and want to work harder."
Valley took a 1-0 lead on a goal by Jordy Triana in the 34th minute. It was his 10th goal of the season.
The Tigers then got another goal from freshman Jaren Obia in the 55th minute.
"We took too long with the ball, and one of our guys didn't realize there was a Valley player behind him," Burns said. "They stole the ball, and then we were outnumbered. They caught us off guard and scored on the back side."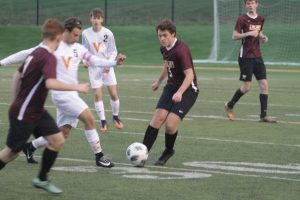 It was the third straight shutout and the seventh of the season for Valley, which got nine saves from goalkeeper Kevin Qi. Ankeny was held scoreless for the second game in a row and the third time in its last five contests.
"It was another game where we outshoot the team that we play, but we can't finish our chances," Burns said. "And then on the other end, we're making mistakes."
Burns said his team simply didn't work hard enough for the 50/50 balls.
"We were second to every single ball," he said. "And usually when that's the case, you're going to struggle to win. We got beat mentally, and Valley worked harder than us. That's why we didn't win the game."
Riley Wood returned to the Hawks' lineup after being out for about a week due to a concussion. His presence helped on the back line, but it wasn't enough.
"Riley definitely made a difference for us defensively. He's done a great job," Burns said. "I'd like to move him forward a little bit, but we just don't have enough depth."