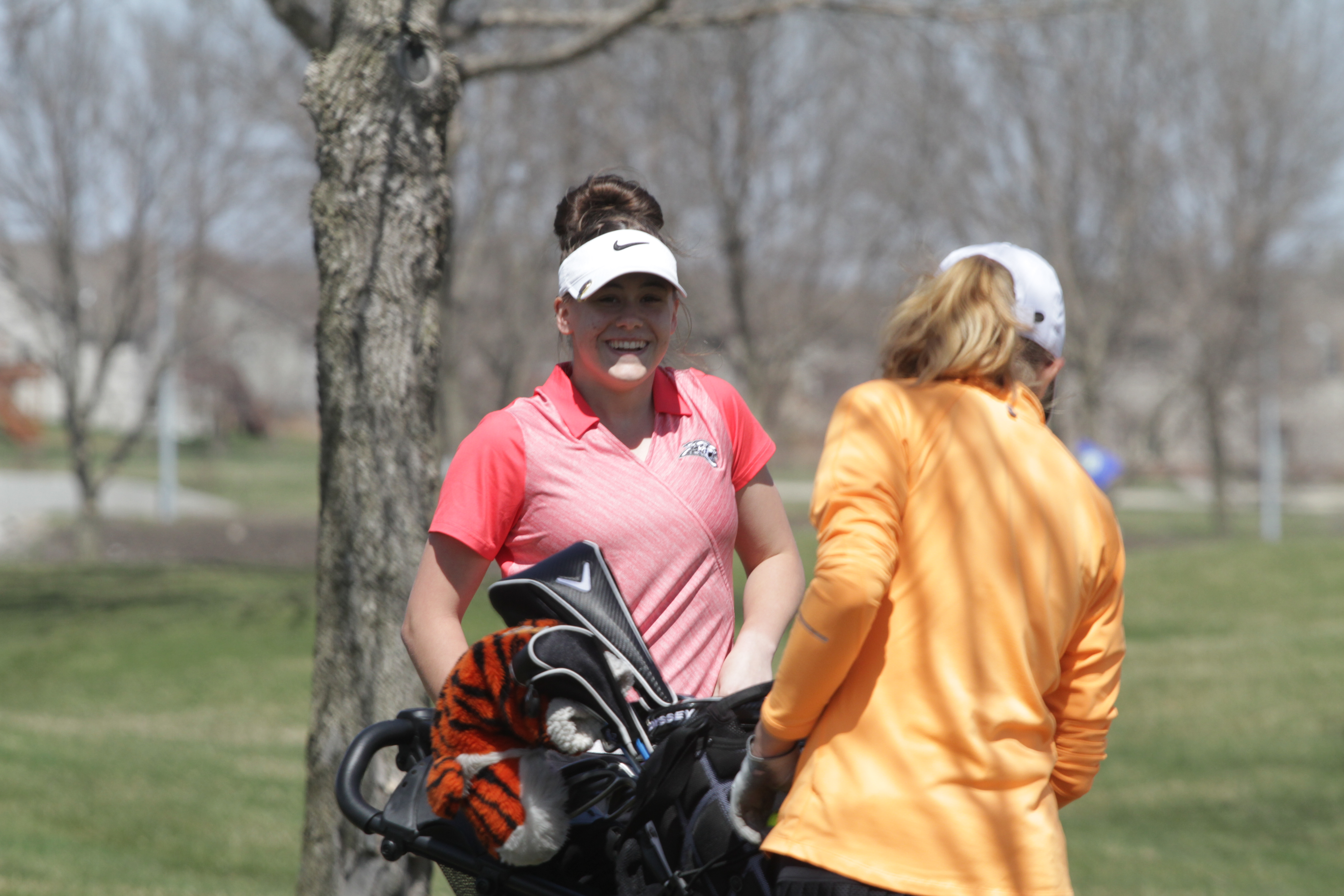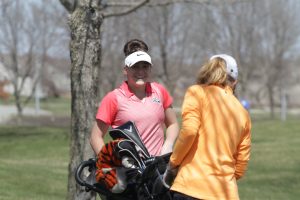 Ankeny Centennial's Tenley Moretti was already considered a strong contender for the Class 4A individual state golf title.
Now, she may be the clear favorite.
Moretti carded a 3-under-par 68 to win the CIML Central Conference crown by six strokes on Wednesday at Copper Creek. The Class 5A medalist as a sophomore in 2016, she currently leads Class 4A with a nine-hole average of 37.64.
"I felt like there are still gaps in my game that can be improved upon which is really encouraging," said Moretti, who had three birdies in a four-hole stretch on the front nine. "That's the way golf is, you're never perfect. I made a putting adjustment at the beginning of the week and that was the key today. We're going to keep working to feel more prepared for regionals and state, but I feel like I'm on the right track."
Moretti led Centennial to a third-place finish in the six-team field. The Jaguars posted a team score of 337, finishing one stroke behind Valley.
Waukee shot a 315 to win the league title for the second straight year. The Warriors were led by Grace Gallagher, who fired a 74 to earn runner-up honors.
"I was really proud of how we played today," said Centennial coach Andy Fehn. "Four of the top teams in the state were competing, and we held our own."
Ankeny, meanwhile, placed fifth with a 390 total. The Hawkettes shaved three strokes off their score from the Southeast Polk Invitational, which was held on the same course six days earlier.
"We played the best golf we have played all year," said Ankeny coach Seth Hagarty. "Overall, I thought we played very well and set us up well for (Thursday's Hawkette) Invitational and regionals."
Centennial's Nikki Ault placed 10th with an 84, while teammate Lauren Sease finished 11th with an 87. Megan Lazear had a 98 for the Jaguars, Emily Davis shot a 102, and Elli Teeple added a 103.
"We needed a confidence-building day like this to see not only how sticking to our process has paid off for us, but also what is our focus moving forward to stay in the conversation as one of the top teams in 4A," Fehn said.
Jaci Webb led the way for Ankeny, placing seventh with an 82. Kelsey Hensen fired a 97, Caroline Price had a 102, Hannah Loftus shot a 109, and Lexi Russell finished with a 110.
"Jaci played very well on the back nine with a 38," Hagarty said. "And Kelsey came up big with her best score yet."