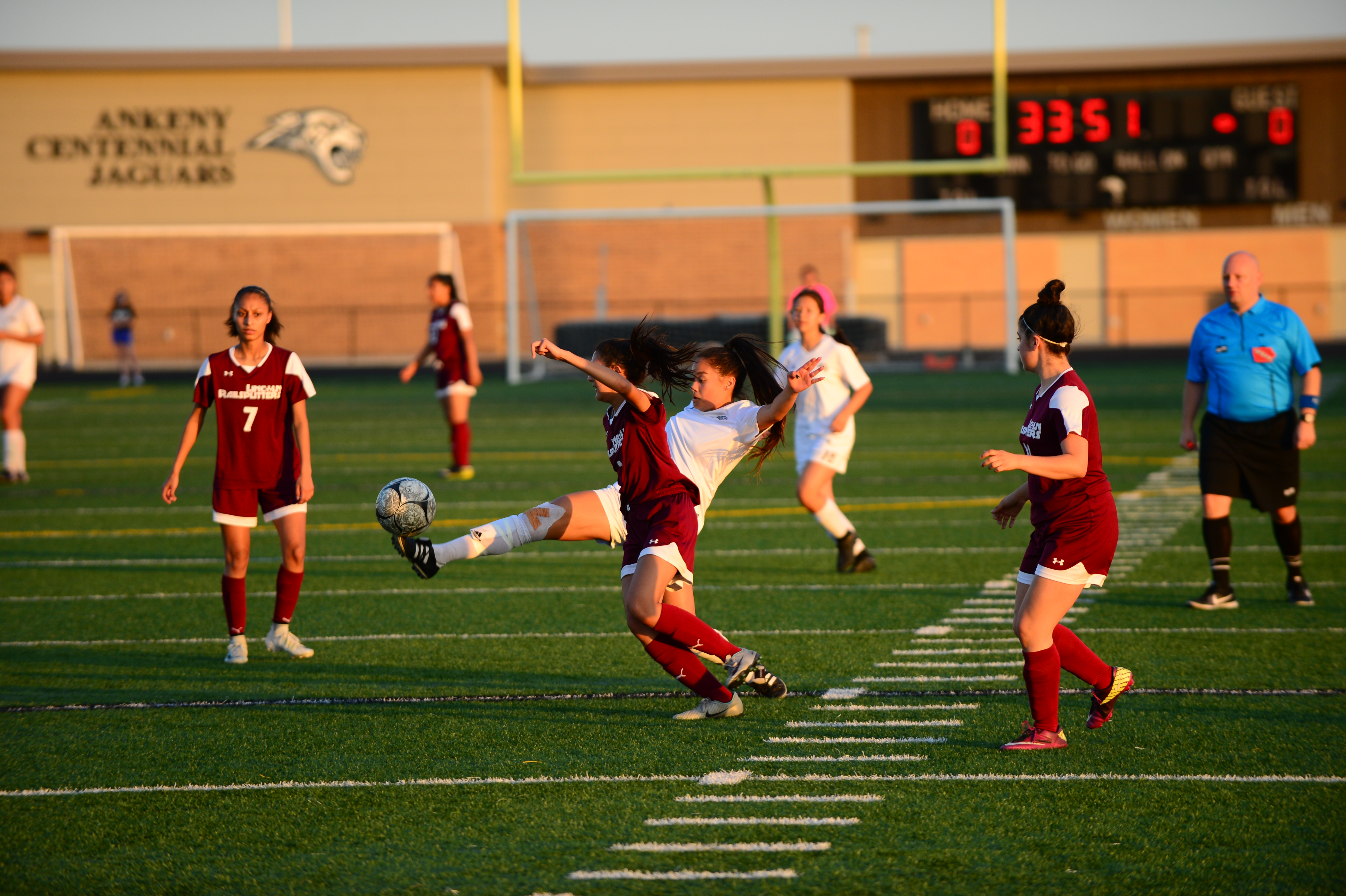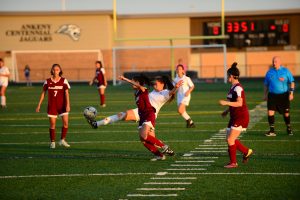 Thursday's game against visiting Des Moines Lincoln was a chance for the Ankeny Centennial girls' soccer team to celebrate its seniors.
The top-ranked Jaguars rolled to a 7-0 victory as seven different players each contributed a goal, including seniors Olivia Brown, Karina Fritz and Kenzie Geiger. Geiger also had an assist as Centennial raised its overall record to 12-2.
"It was a convincing win," said Centennial coach Chris Allen. "Our seniors have put a lot of heart into the program, and it was nice to have a special day for them and to get a win, too."
Senior Sydney Uhl made her varsity debut in the victory. She has been a part of the program for four years.
Another senior, Megan Gray, was introduced in the starting lineup. She was then immediately replaced.
"Meg has a big day Friday at the state track meet, and we didn't want to do anything to jeopardize that," Allen said.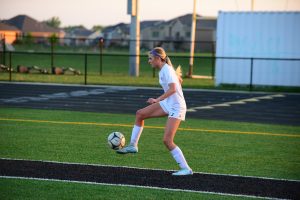 Olivia Wee scored a goal and also had an assist for the Jaguars. Kenzie Langstraat, Jaden Tverberg and Miranda Wood had the team's other goals.
The loss dropped Lincoln's record to 6-7.
"We played three different formations, and the kids adapted well to those adjustments," Allen said. "I was very pleased with their efforts."
Brown, a Nebraska recruit, played her final regular-season home game for the Jaguars. So did other standouts such as Geiger, Tori Ubben, Marisa Smith and the Lopez sisters, Marissa and Nahomi.
"I think it was kind of emotional for some of them," Allen said. "This is an incredible senior class, and it makes me sad to think that the season is about over for them."