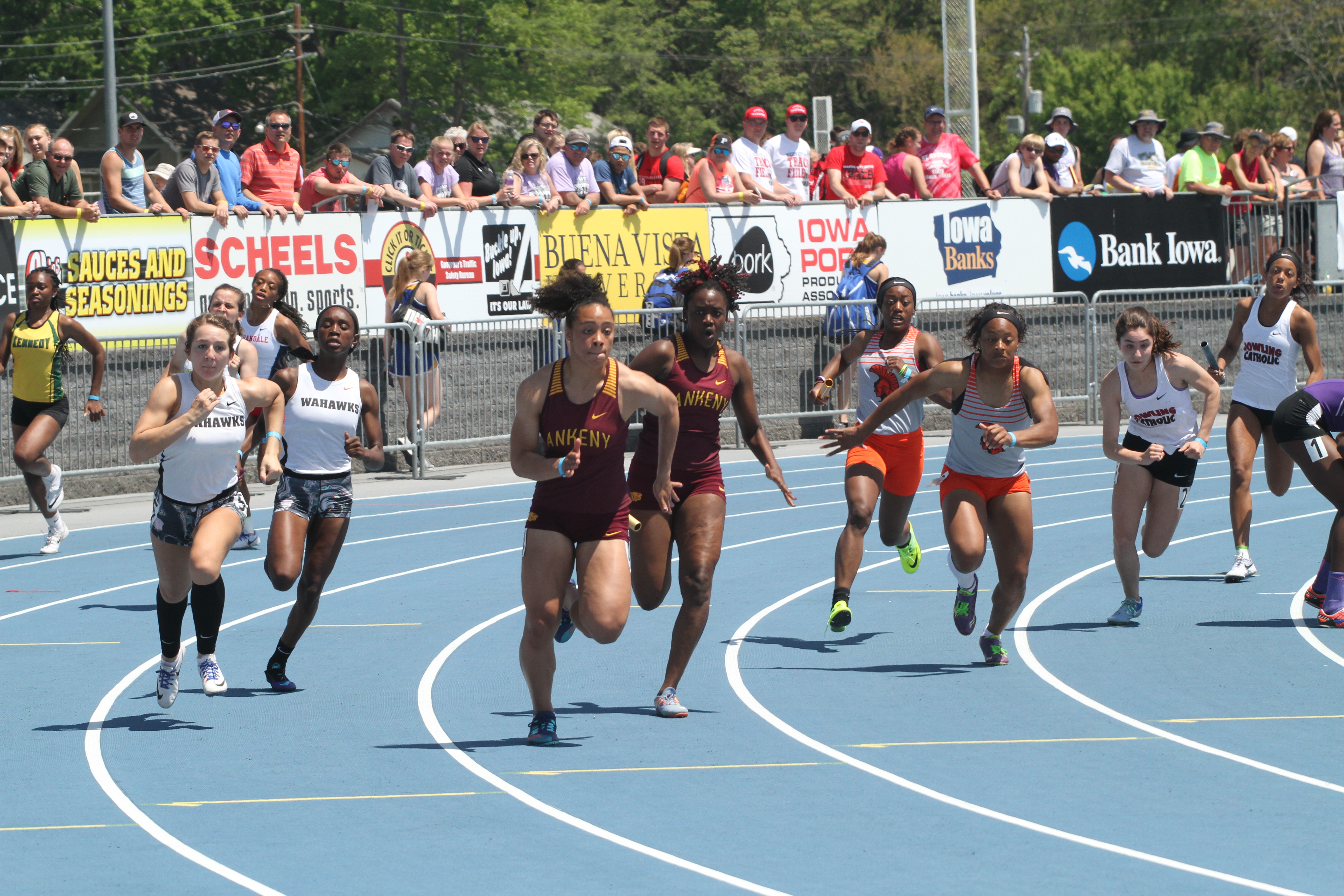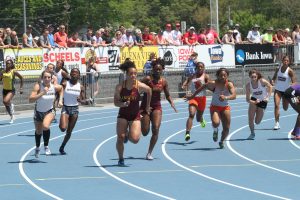 Friday was a good day for the Ankeny Centennial girls' track team.
It wasn't bad for Ankeny, either.
Both squads turned in some impressive performances on another beautiful day at the Class 4A state meet at Drake Stadium.
While the Jaguars scored points in two more events, Ankeny put itself in position to get on the scoreboard on Saturday. The Hawkettes set a school record during the preliminaries of the 4×100 relay, posting the fastest qualifying time of 48.01 seconds.
The foursome of Eva van de Mortel, Peyton Daugherty, Mytika Mayberry and Jasmine Rumley now ranks 10th on Iowa's all-time list.
"It feels amazing," said Rumley. "We have fought to get that time all season. We've had some ups and downs, but that was definitely an up."
Both Daugherty and Rumley ran on last year's runner-up 4×100 relay. That team was clocked in 48.62.
"We wanted to get in the 48s because we did last year at state. We were just trying to get the best time we could," Daugherty said. "It's really important (to have the fastest qualifying time). The lane really isn't that important, but it's cool to go in seeded as high as we can."
The eight finalists were separated by a margin of just .76 seconds. Rumley said the Hawkettes may have to run in the 47s to win the title on Saturday.
"I believe we can do it as long as we put our minds to it," she said. "With all the competition we have, everybody is really close but I feel like we can go even faster."
Centennial, meanwhile, picked up five more points on Friday and is now in 12th place in Class 4A. The Jaguars have scored 12.5 points.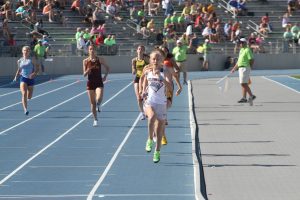 Centennial began the day with a sixth-place finish in the distance medley relay. The quartet of Betsy Ridout, Katie Saddoris, Kathryn Vortherms and Emma Gordon won the second section in a time of 4:11.37.
Gordon ran the 800-meter anchor leg in a personal-best 2:20.1 as the Jaguars dropped 6 seconds off their time from a week ago.
"We've been training really hard, and the (distance medley) is one race that we always try to go our hardest in," Saddoris said. "We can always count on Kathryn and Emma to pull us through at the end. Kathryn gave us a good lead, and we knew Emma would come through for us. We moved up from ninth to sixth, so that was a great accomplishment."
Ankeny placed 13th in the same event in 4:16.26, the fourth-fastest time in school history. That team consisted of van de Mortel, Daugherty and the Trimble sisters, Holly and Meghan.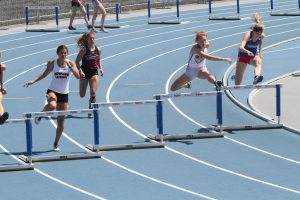 Centennial later got a seventh-place finish from Karri Pippett in the 400 hurdles. She came out of the second section, posting a time of 1:06.73.
"It probably would have helped a little bit (to be in the fast section), but I had a good lane in my heat. I like to see where everybody is," said Pippett, who was running in Lane 2. "I haven't really gotten back to where I was last year, so this is the first race I felt good about it."
Pippett had just missed placing among the top eight finishers in each of the previous two seasons.
"The heartbreak streak is over after two straight years of ninth place," tweeted Centennial coach Andrew Kruzich.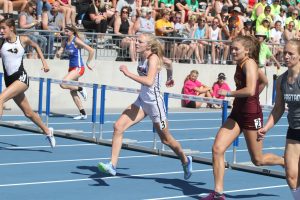 In the 100 hurdles, Centennial's Katie Petersen missed qualifying for Saturday's final by .09 seconds. She placed 11th overall in 15.56, while Ankeny's Malea Daugherty finished 14th in 15.67.
The two sophomores ran side-by-side in the same preliminary heat.
"I love running next to (Petersen)," Daugherty said. "She's so nice, and she pushes me to do my best."
The Hawkettes got a 10th-place finish from Sydney Flatness in the shot put. She recorded a throw of 37 feet 9.25 inches on her second attempt.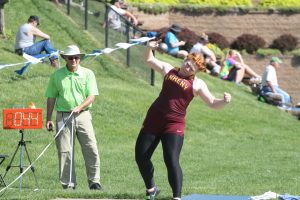 Centennial took 10th in the 4×200 relay. The team of Ridout, Megan Gray, Vortherms and Saddoris set a school record with a time of 1:45.09, despite some poor handoffs.
"Sticks needed to be clean all around," tweeted Kruzich. "Missed medaling by .5 seconds. Still a great run."
Here are the rest of Ankeny and Centennial's results from Friday:
4×200–Ankeny (Elle Dalton, Megan Utterback, Naomi Casady, Sydney Brenning), 1:51.27 (22nd).
400h–Sarah Bosch (A), 1:10.20 (24th).
4×100–Centennial (Meg Ridout, Petersen, B. Ridout, Saddoris), 49.30 (11th).
4×400–Centennial (Gray, Claire Wubben, Pippett, Gordon), 4:08.22 (16th); Ankeny (Sydni Wendling, Bosch, H. Trimble, Madeline Murphy), 4:13.13 (23rd).