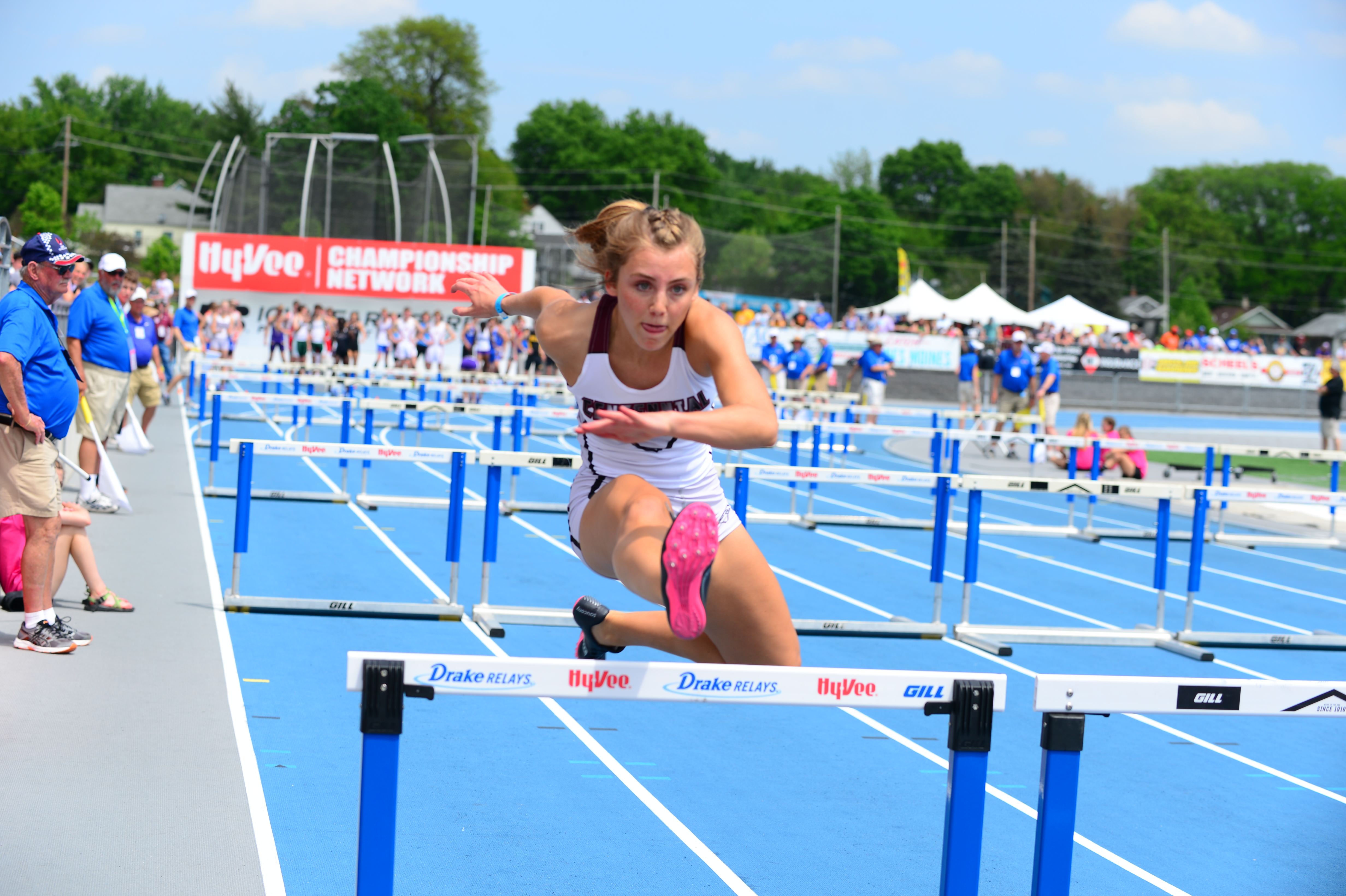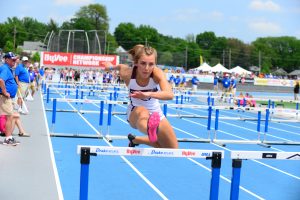 The emotions struck Karri Pippett almost immediately after she crossed the finish line in her last high school race.
"I walked toward the other girls, and it really hit me," Pippett said. "I was super emotional, but I am super proud of how we did this season. It was amazing."
Pippett helped Ankeny Centennial to a fifth-place finish in the shuttle hurdle relay at the girls' Class 4A state track meet on Saturday at Drake Stadium. She teamed up with Katie Petersen, Meg Ridout and Calea Jones to post a time of 1:05.29.
Pippett, who will run for Grand View next year, was the lone senior on the relay squad.
"It's not our lifetime PR, but it's our last time racing with one of our seniors on the team," Ridout said. "We all came as a team, and we just ran as hard as we could. I'm proud of us."
After Iowa City West won the first section in a time of 1:04.75, Waukee took the second section in 1:01.09 to defend its title. Sydney Winger anchored the relay for the Warriors, who set an all-time Iowa best of 1:00.61 a year ago.
Ames and Dowling Catholic also ran in the fast heat along with Centennial, which ran in the outside two lanes.
"You don't really notice it as you're running," Ridout said of being on the outside. "We were really glad that we got in with Waukee, Dowling and Ames, even though we kind of knew they were going to beat us from the start. It was awesome to compete with them."
The victory helped Waukee to its third straight overall championship. The Warriors racked up 122 points, 46 more than Iowa City West.
"It's intimidating (to run against Waukee)," Ridout said. "We know they're good, and that pushes you to run even harder. It's almost an honor to run against them."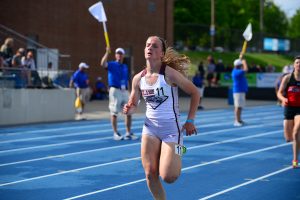 Centennial finished in 14th place in Class 4A. The Jaguars scored 16.5 points, 5.5 more than last year.
"Our girls end their state meet with five medals," Centennial coach Andrew Kruzich tweeted after the meet. "Agonizingly close to three more medaling events. Proud of these girls who gave it their all and supported each other every step and every race."
Pippett wasn't the only senior competing in her last race for the Jaguars on Saturday. Teammate Emma Gordon completed her career by placing 17th in the 1,500 with a time of 4:57.26.
Gordon was joined in the race by Centennial freshman Savana Alt. Alt finished 21st in 5:01.82.
The Jaguars began the day with a 17th-place finish in the sprint medley relay. The quartet of Hannah Wilson, Betsy Ridout, Katie Saddoris and Kathryn Vortherms was clocked in 1:51.57.