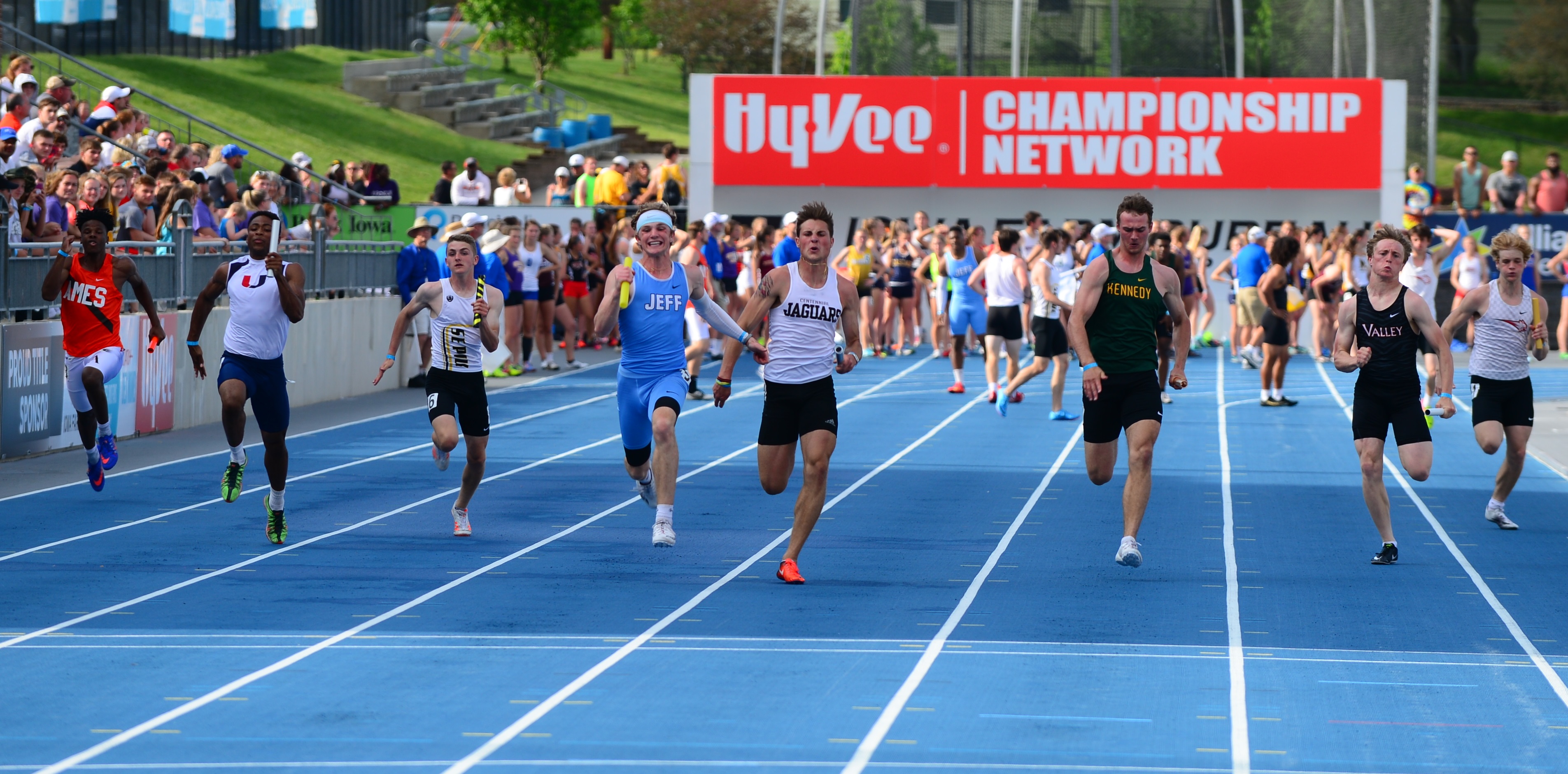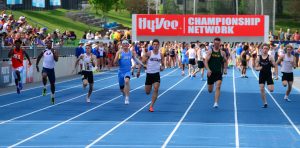 Ankeny Centennial's Riley Moss and Cedar Rapids Jefferson's Mitchell Hall both leaned at the finish line.
It took a photo to determine the winner.
"Honestly, I thought I had it," Moss said. "But they analyzed the photo multiple times, and they got it. It sucks, but it was a fun last race."
Hall anchored Jefferson to a victory in the 4×100 relay at the boys' Class 4A state track meet on Saturday at Drake Stadium. The J-Hawks posted a time of 41.894 seconds, while Centennial was clocked in 41.899.
The Jaguars' team of Ryan VanBaale, Avery Gates, Jensen Gates and Moss cracked the state's all-time top-10 list, but still had to settle for a runner-up finish. The margin of victory was five-thousandths of a second.
"I couldn't tell who won just by my eyes," said VanBaale. "I just had to patiently wait while the times were processing like everyone else."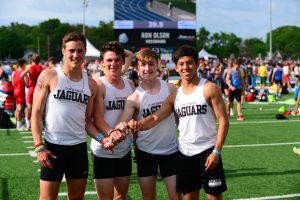 Despite the narrow loss, Centennial still earned its highest overall finish in school history. The Jaguars placed fifth with 43 points on the strength of three victories in the 4×200 relay, 110 hurdles (Moss) and 1,600 (Camden Cox).
"Extremely proud of all of our track athletes this season," Centennial coach Nate Smith tweeted after the meet. "Congrats on all of your performances. More importantly it's great to see all of the friendships made over the years. Thank you seniors!"
One of those seniors, Ahren Davis, placed ninth in the 800 on Saturday. He set a personal best with a time of 1:58.34.
Jensen Gates, another senior, was part of the Jaguars' sprint medley relay unit that dropped the baton earlier on Saturday. He then had to wait out a weather delay before getting back on the track for the 4×100 relay.
The severe thunderstorm provided some extra time for the Centennial runners to get ready.
"We just went to McDonald's and ate a good meal to prepare us for the race," VanBaale said.
The CIML Central Conference dominated the Class 4A meet, placing four teams in the top five. Valley defended its title with 60 points, while Ames took third with 52 and Waukee finished fourth with 51.