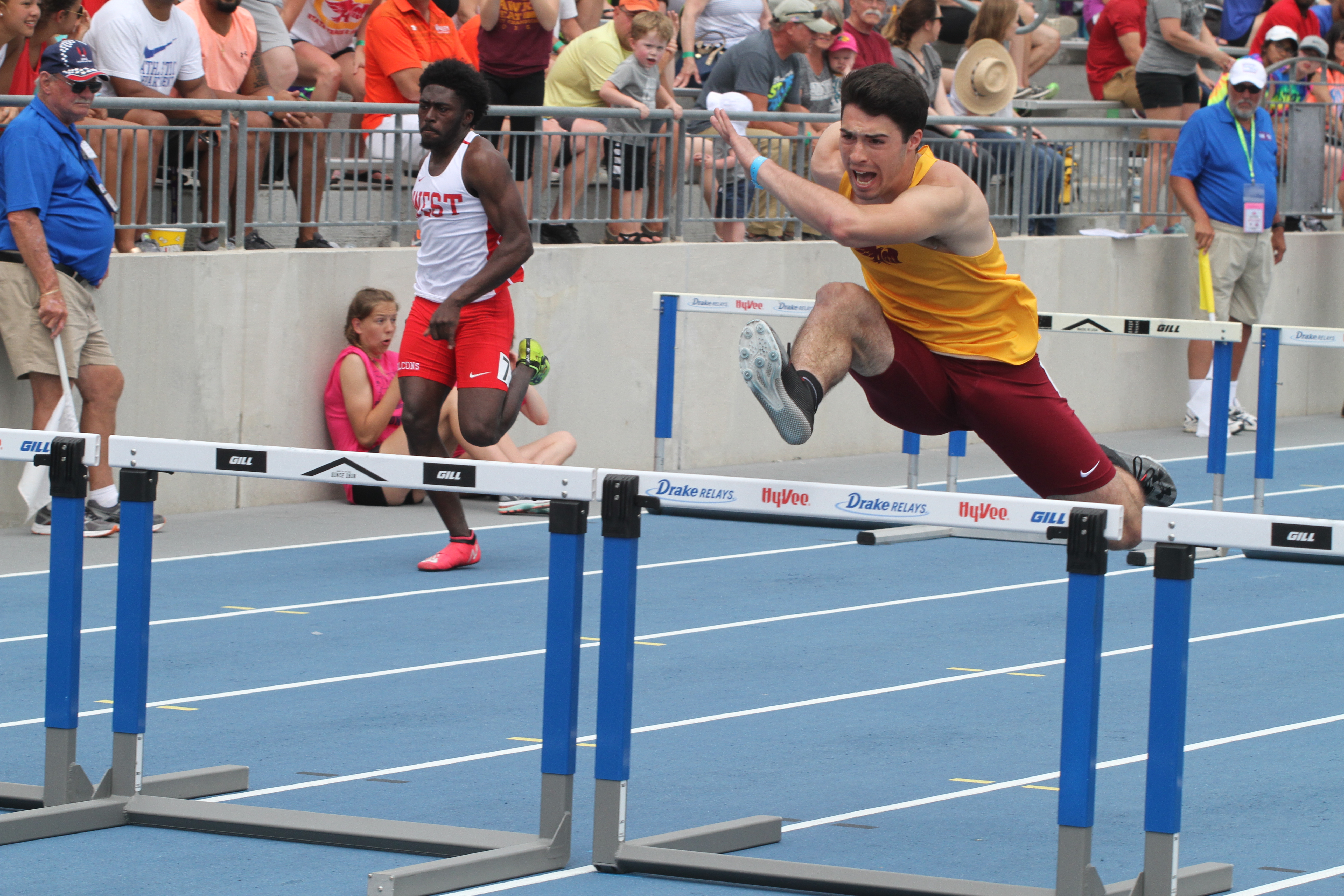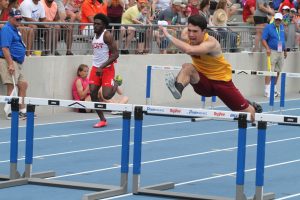 The south side of Ankeny has some pretty good hurdlers, too.
On the same day that Ankeny Centennial's Riley Moss captured the 110 hurdles title in the Class 4A state track meet at Drake Stadium, Ankeny raced to a fourth-place finish in the boys' shuttle hurdle relay.
The foursome of Cael Boyd, Max Griffin, Mason Thompson and Connor Niffenegger won the first section in a time of 57.72 seconds. They then watched the second section from the infield to find out their final placing.
"We were very happy with the time," Niffenegger said. "We were trying to go for the school record, which is like 57.2-something. We came up a little short, but next year we're all coming back and we're hoping to get it next year."
Waukee won the event in 57.17. The Warriors finished just ahead of Cedar Rapids Prairie and Valley.
Cedar Rapids Kennedy was the apparent winner, but the Cougars were then disqualified for an illegal exchange. That allowed the Hawks to move up to fourth place.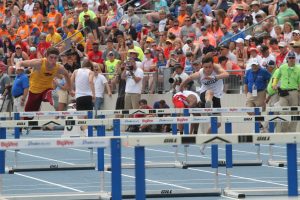 "You can bet that next season will be different," Boyd tweeted after the race.
Ankeny ran in the same section with its crosstown rival. Niffenegger said he expected to be challenged by Moss on the anchor leg, but he crossed the finish line about the same time that the Centennial senior started his leg after one of the Jaguars fell earlier in the race.
"It gives you a lot of adrenaline (to race against Moss)," Niffenegger said. "You just want to keep going. He motivates a lot of hurdlers out here to do what he does."
Niffenegger later placed seventh behind Moss in the 110 hurdles. He was clocked in 15.12 seconds.
"I probably hit 70 percent of the hurdles," Niffenegger said. "It wasn't my best, but I'm pretty happy with it and I'm feeling pretty good about next year. I'll be going for at least top five."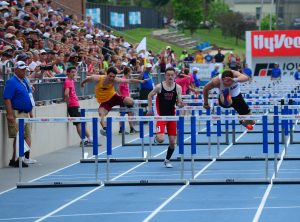 Niffenegger helped Ankeny to a tie for 13th place overall in Class 4A. The Hawks scored 21 points, 14 of them by distance runner Tim Sindt.
It was Ankeny's best showing since the split into two high schools five years ago.