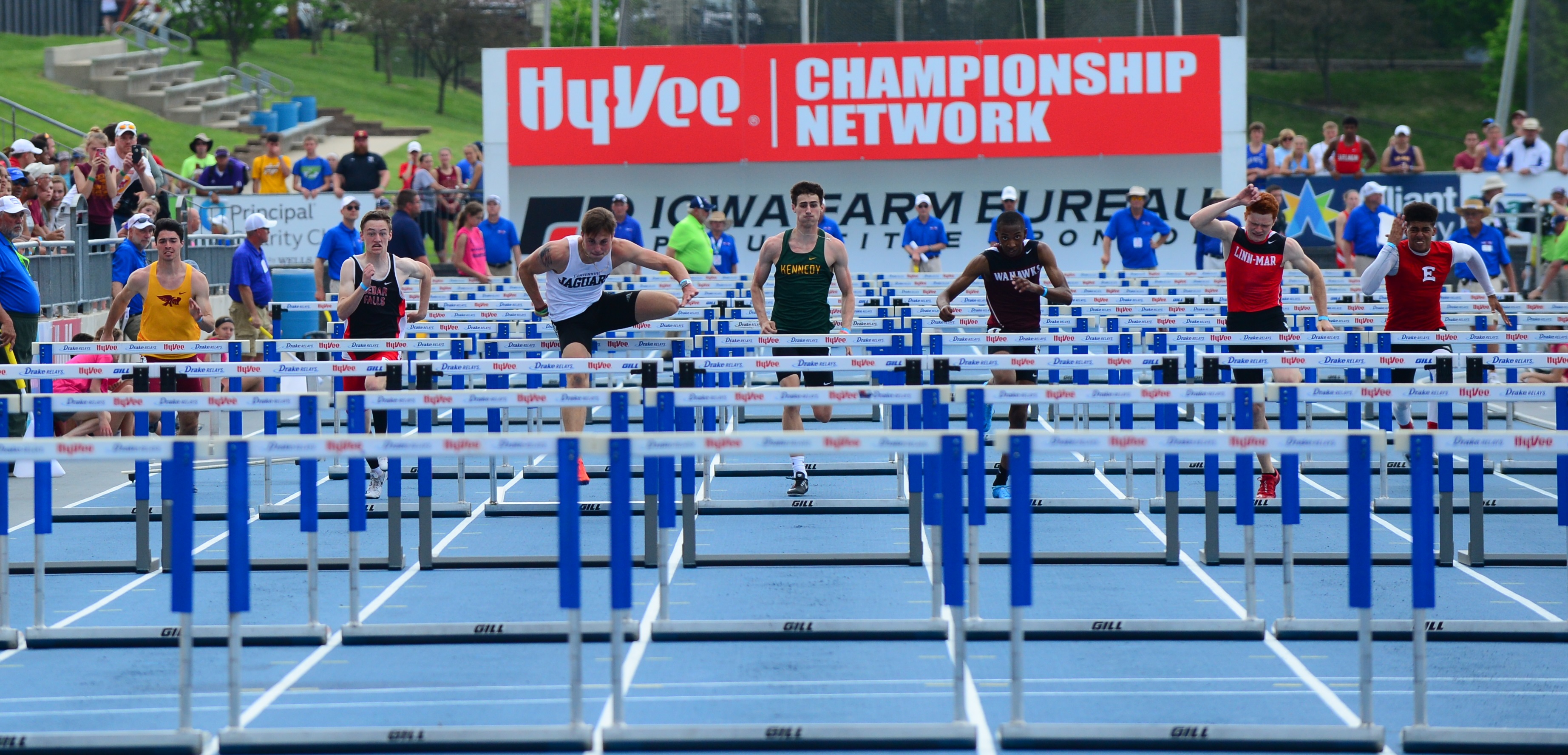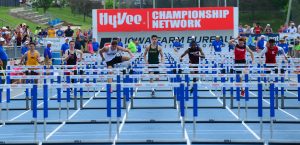 This time, Riley Moss had a clean trip over the hurdles.
That meant that everybody else was running for second place.
The Ankeny Centennial senior capped off a dominant season in the 110 hurdles by winning the Class 4A title in the event at the boys' state track meet on Saturday. He posted a time of 14.02 to defeat runner-up Trent Davis of Linn-Mar (Marion) by .4 seconds at Drake Stadium.
Moss, who set an all-time Iowa best of 13.85 last month, said he felt some pressure to win the crown after placing second a year ago.
"I was even more nervous because in the prelims (on Friday) I fell and just about didn't make it to the finals," Moss said. "I just wanted to run a clean race and I got it done, so that's awesome."
Moss, an Iowa football recruit, ends his track career with three state titles. He ran on the winning shuttle hurdle relay last year, then anchored the winning 4×200 relay on Friday.
"It's cool," Moss said of winning an individual title. "I'd say it's more exciting personally, but it's also fun to celebrate with your teammates when you win a relay."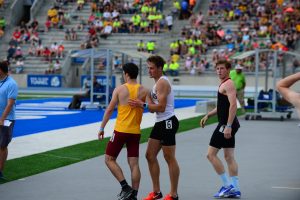 Earlier on Saturday, Moss anchored the Jaguars to a seventh-place finish in the shuttle hurdle relay. He ran his leg all by himself after teammate Joel Hyler fell earlier in the race.
Moss could have jogged his way to the finish line, but he elected to run as hard as he could. The crowd appreciated his effort, giving him a loud ovation.
"That was my last shuttle hurdle in my entire life," Moss said. "I wasn't going to just dog it and save energy (for my other two races). It was my last time ever, and I was going to go all out."
The foursome of Jon Wong, Hyler, Dylan DeAngelo and Moss was clocked in 1:10.89. The Jaguars moved up to seventh place in the event after apparent winner Cedar Rapids Kennedy was disqualified in the second section for an illegal exchange.
It was a tough weekend for Kennedy standout Terrell Jordan Jr., who ran 14.26 in the 110 hurdles at last week's district meet but then false started in the preliminaries on Friday.
"I talked to Terrell, and I felt horrible for him," Moss said.