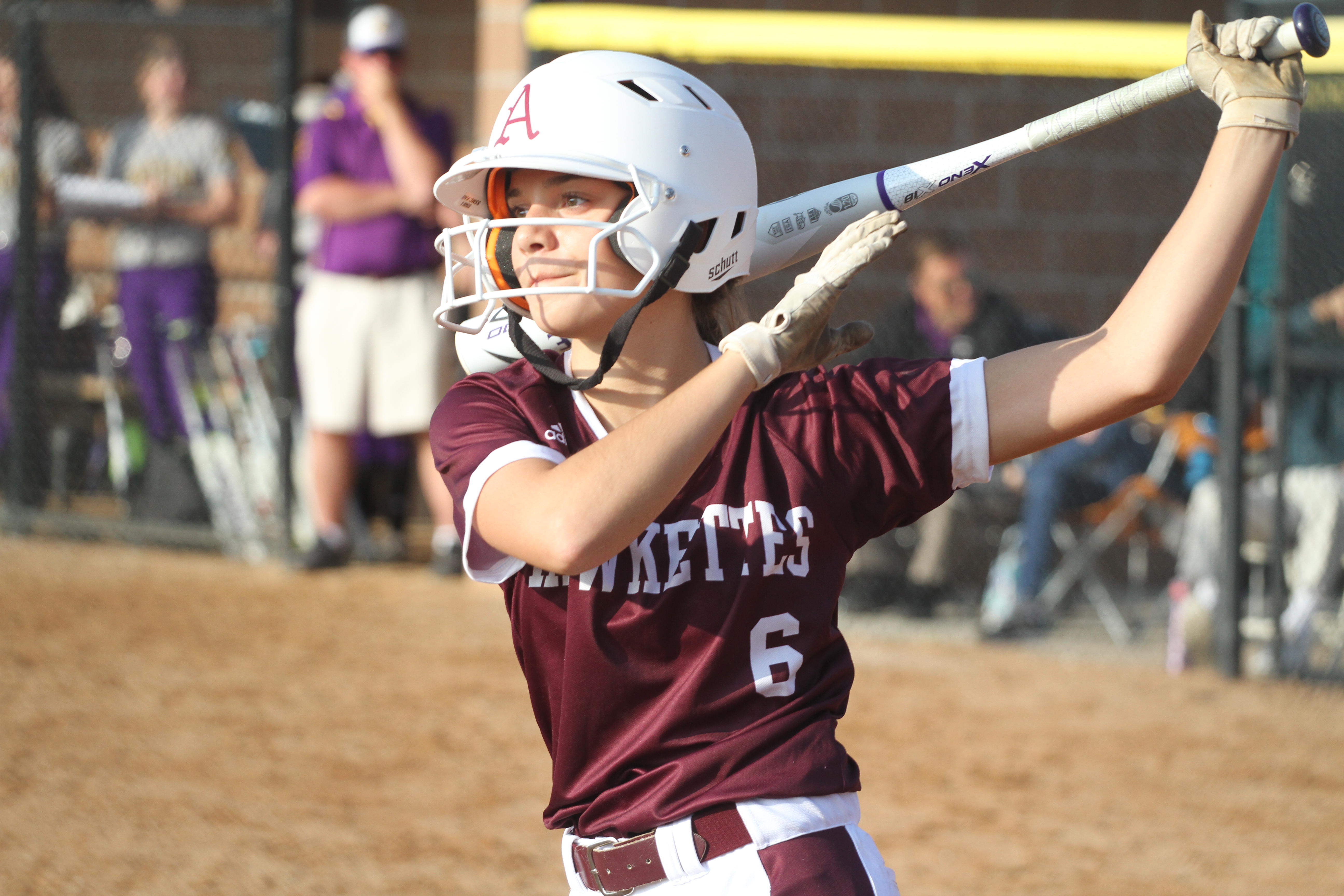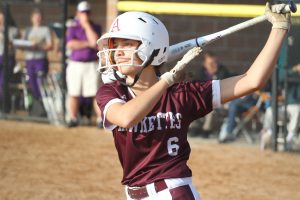 A huge rally allowed the Ankeny softball team to snap a nine-game losing streak against Johnston in the nightcap of a season-opening doubleheader on Monday at Ankeny.
The Hawkettes erupted for six runs in the sixth inning to post an 8-7 victory after Johnston won the opener, 3-1.
"It was a good win for us," said Ankeny coach Dave Bingham. "We haven't had success against Johnston in recent times. I think we're sending a message now that we're finally back."
Winning pitcher Marina Smith (1-1) hit a three-run homer to highlight the rally. Jasmine Rumley doubled and drove in two runs.
Zoe Baker went 3-for-3 with two doubles in the victory. Regan Smith went 2-for-4 with a pair of doubles.
The Dragons used a three-run fifth inning to break up a scoreless game in the opener. Marina Smith took the loss after relieving starter Paige Jacobsen, who took a line drive off her hand in the fourth inning.
Kennedy Thomas doubled to knock in Ankeny's only run in the sixth inning. Regan Smith also had a double.
"I liked the way we competed in the first game, even though we didn't get the win," Bingham said. "We saw their No. 1 pitcher, Emily Flint, who came back in for the second game and we made some things happen against her, which was nice."
The Hawkettes will host Carlisle on Tuesday at 7:30 p.m.