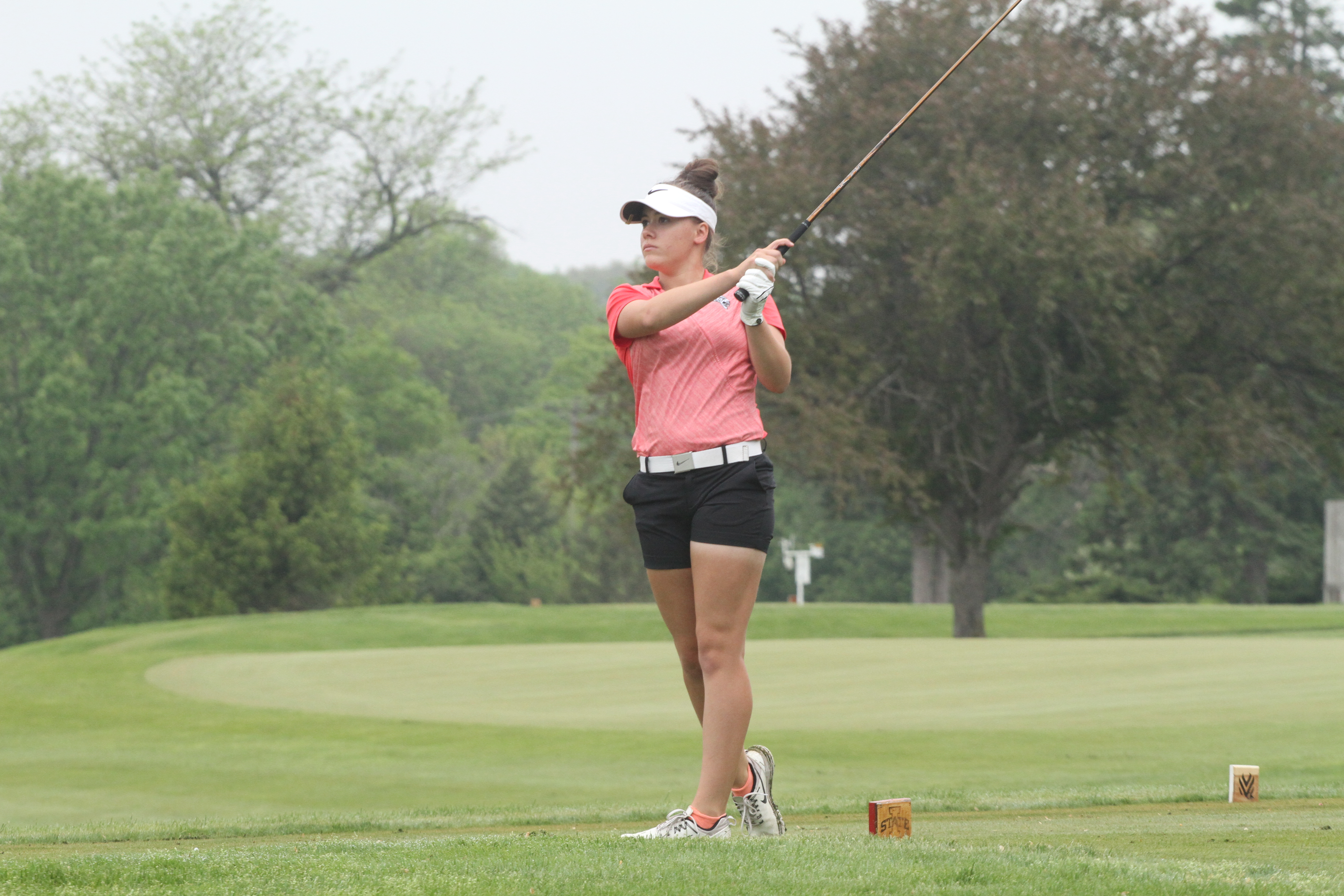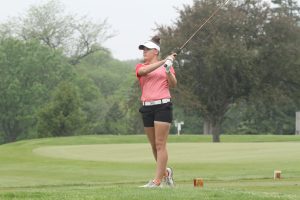 When the Ankeny Centennial girls' golf team defeated Ames in a dual meet on May 8, the Jaguars felt like they lost the battle against Veenker Golf Course.
On Monday, Centennial returned to Veenker for a Class 4A regional meet and shot a 359 to capture the team title. The Jaguars advanced to the state meet for the fourth consecutive year under coach Andy Fehn.
"That's a golf course where anything can happen," Fehn said. "When we went up there and played our dual, I think the golf course won. We just kind of regrouped and talked about playing aggressive, playing our game and more importantly, not making it anymore than what it was. It's just another 18 holes, and we were going to be the hunter–let the other teams come and get us. And we did that. We played really well, and I'm proud of the girls."
Centennial's Tenley Moretti carded an even-par 73 to earn medalist honors. She finished 10 strokes ahead of runner-up Abbie Gault of Johnston, who led the Dragons to a second-place finish.
"The weather conditions were perfect," said Moretti, who had three birdies on the day. "We barely had any wind, and that makes that course a little easier considering the narrow fairways and smaller greens. I felt like I went out and played my game, and it shows."
Ankeny placed seventh in the 10-team field with a 446. However, freshman Jaci Webb fired an 85 to place third as an individual, allowing her to qualify for state.
"Jaci played absolutely great golf," said Ankeny coach Seth Hagarty. "She was confident and in control of her game for the entire round. She proved to herself that she belongs with the best girls in the state. I am extremely proud of not only her but our entire team for how they did this season."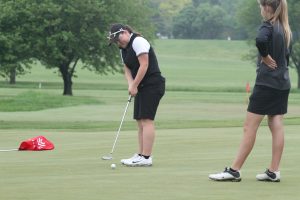 Centennial's Nikki Ault placed fifth with a 92, while Lauren Sease was eighth with a 94. Those two also qualified for state as individuals.
Megan Lazear and Emily Davis each shot a 100 for the Jaguars. Elli Teeple finished with a 117.
"I thought we had a good chance to win the meet, but I didn't want to be overconfident," Fehn said. "Crazy things can happen on that course."
The Jaguars finished 15 strokes ahead of Johnston, which also qualified for state. Des Moines Roosevelt was third with a 398.
"We played our dual at Veenker and we got our practice round in, so we had seen the course," Moretti said. "I think we knew if we went out and did our job, we'd be right where we wanted to be."
Ankeny had not played a meet at Veenker this season, but that didn't stop Webb from earning a trip to state. She played another steady round for the Hawkettes to overcome a triple bogey on the par-4 No. 5 hole.
"I was confident because I have been playing consistent all season," Webb said. "I felt like if I did my best, then that would qualify me for state."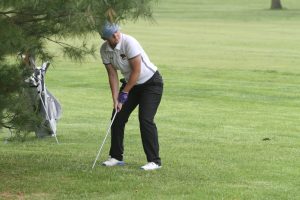 Ankeny's Kelsey Hensen shot a 109. Hannah Loftus carded a 123, Lexi Russell had a 129, Rachel Moore fired a 132, and Caroline Price added a 133.
"Although we did not advance to state as a team, this team has come together and is a great group of girls," Hagarty said. "They will be in Marshalltown next week to cheer on their teammate at state."