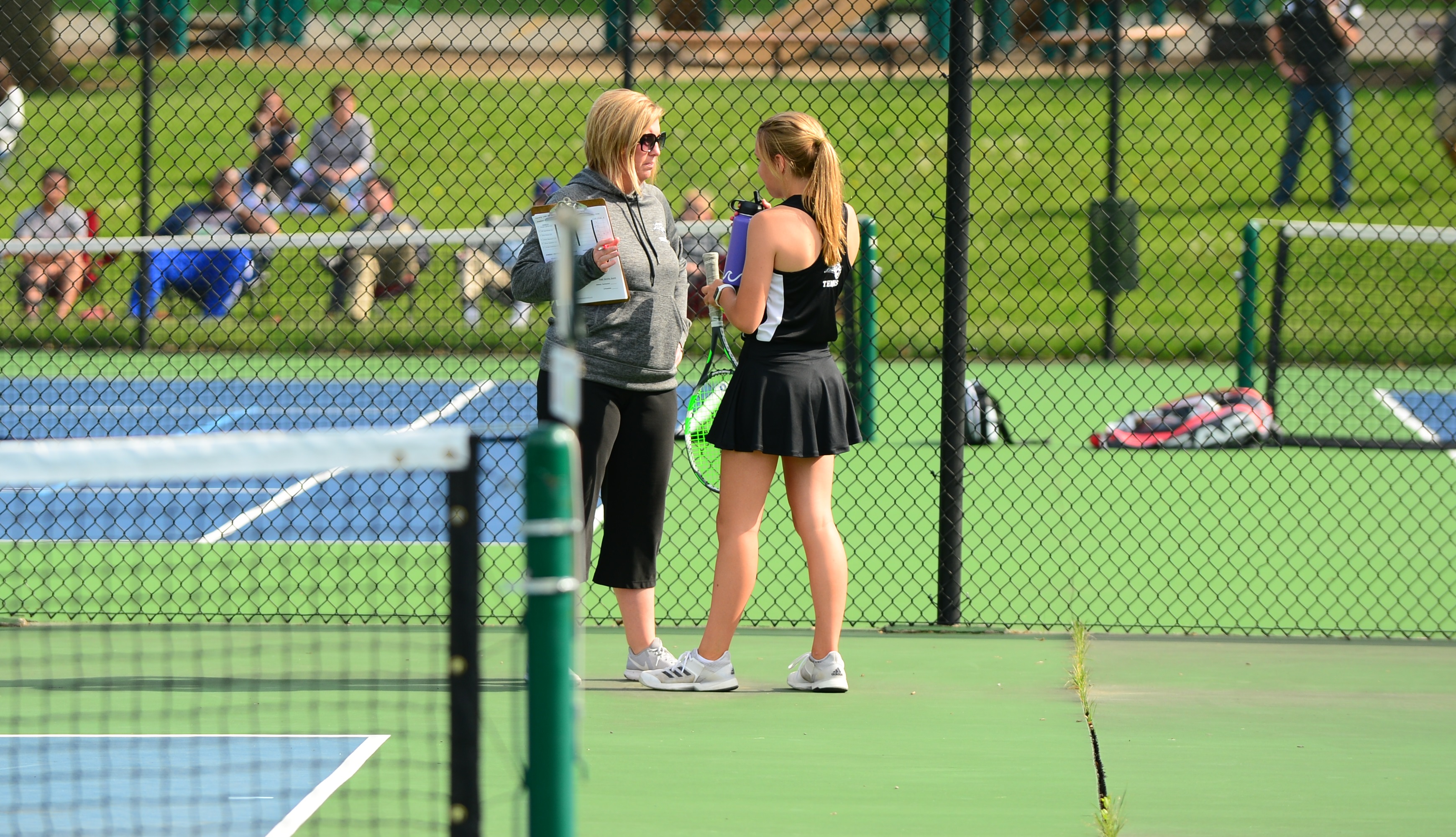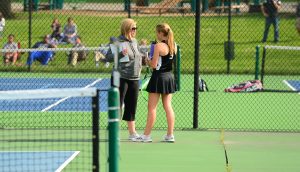 The Ankeny Centennial girls' tennis team ended its season on Monday with a 5-0 loss at Urbandale in the final of a Class 2A regional team tournament.
The Jaguars finished with an 8-6 record under coach Emily Phommachack, who told her players afterwards that she was resigning from her position. Phommachack and her husband are expecting their third baby in December.
"I am still in shock myself, but we are very much thrilled about our news," Phommachack said in a message to her team. "With this exciting news, I have made the very difficult decision to resign as the girls' tennis coach. This decision was not by any means an easy one to make, but I do know it is the right decision and is what is best for my family."
Phommachack was named Centennial's head coach when the school opened in 2013. She guided the Jaguars to a 40-25 mark in five seasons.
"It is extremely bittersweet as I walk away from the courts," Phommachack said. "These past five years as a Jaguar coach have been some of the best and I will cherish the relationships that I have built with all of you, the moments we have shared and everything in between. I will always be your No. 1 fan, and come next year, I will have three Jaguar fans to cheer alongside me!"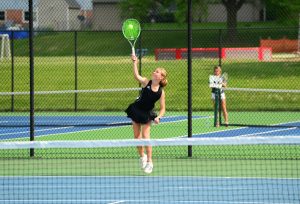 Urbandale (16-1) defeated Centennial for the second time this season. The J-Hawks posted a 10-1 victory on April 13.
In Monday's rematch, Urbandale won five of the six singles matches in straight sets to seal the outcome.
"All of our players played outstanding," Phommachack said. "They were aggressive, they placed the ball, made strategic moves and left everything out on the courts. The scores do not at all do justice for how our Jaguars played.
"I am one proud coach of all the ladies that stepped up and played their hearts out one last time this season as a team," she added.
Centennial's Alli Gustafson was leading the No. 2 singles match when play was halted because Urbandale had already reached five victories. Gustafson and teammate Alyssa Lewton will play in the Class 2A state doubles tournament on May 30-31 at Iowa City.
Here are the match-by-match results:
Urbandale 5, Centennial 0
Singles–Dannenfeldt beat Lewton, 6-1, 6-2; A. Gustafson (AC) vs. Cole, 6-3, 4-3, DNF; Carver beat Nisius, 6-2, 6-2; Meade beat Nemmers, 6-1, 6-1; Minkler beat Vandeloo, 7-5, 6-3; DeDoncker beat J. Gustafson, 6-3, 7-5.