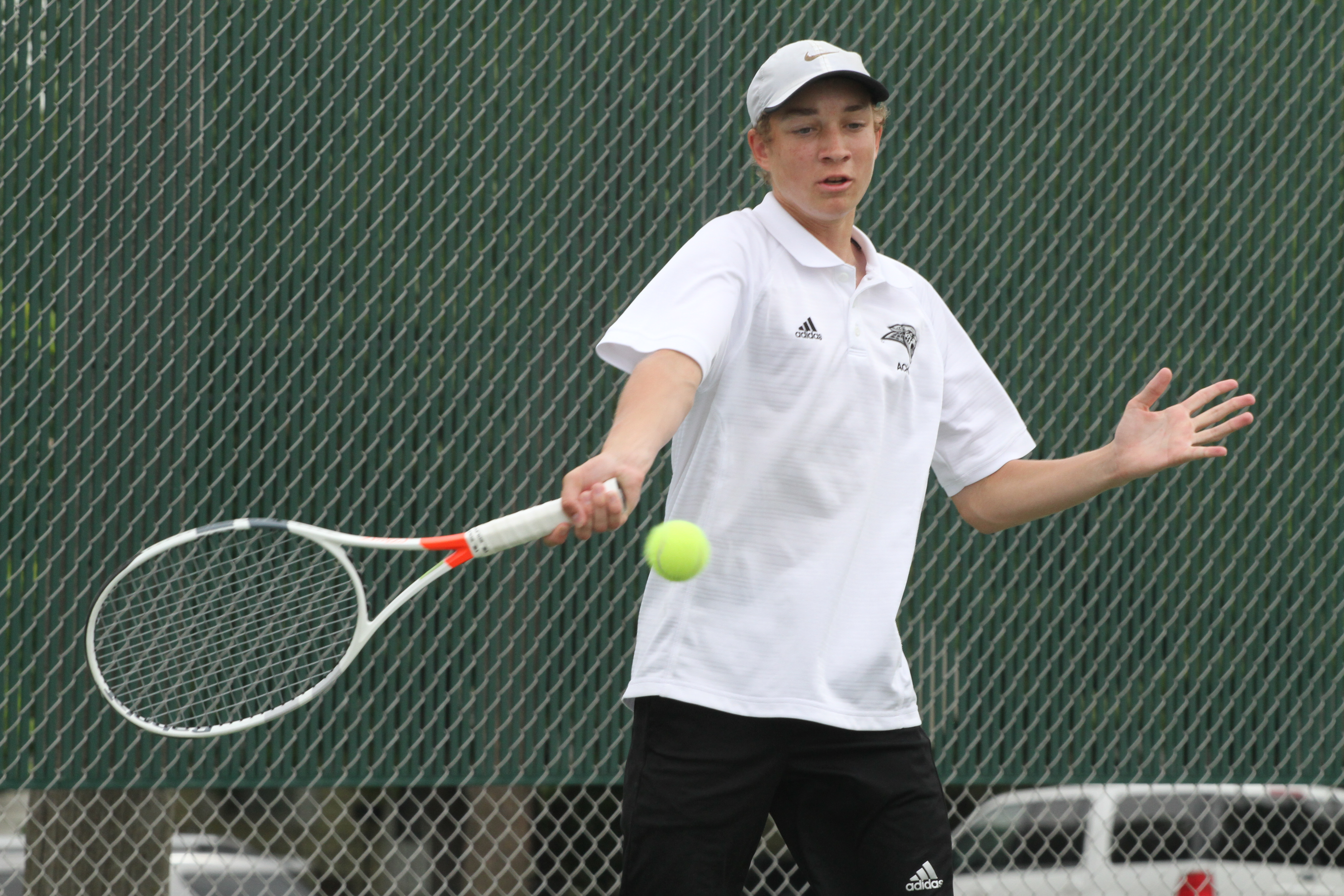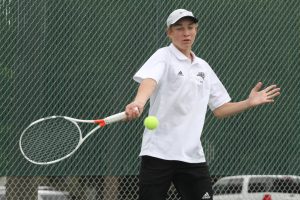 In order to become a state placewinner, Ankeny Centennial freshman Will Blevins needed to beat a familiar foe on Friday at the boys' state tennis tournament in Cedar Rapids.
Blevins rolled to a 6-3, 6-2 victory over Waukee's Noah Burmeister in a Class 2A second-round consolation match, defeating his CIML rival for the third time this season.
"I was pretty confident going into the match," said Blevins, who raised his record to 18-3. "I felt like I had a good game plan."
Blevins bounced back from a quarterfinal loss to top-seeded Timmy Ellis of Ames to assure himself of a top-eight finish. He will return to the courts at the Veterans Memorial Tennis Center for two more matches on Saturday, beginning with a consolation semifinal against Zach Glanz of Linn-Mar (Marion).
"It feels really good to place at state, and I have many more years to go," Blevins said.
Centennial coach Tami Lewton was hoping to get a No. 4 seed for Blevins, which would have allowed him to avoid meeting Ellis until the semifinals. However, Blevins was outvoted by Sam Shin of Iowa City West during the coaches' meeting earlier on Friday.
"I was a little upset by it, but I couldn't really argue with it," Blevins said.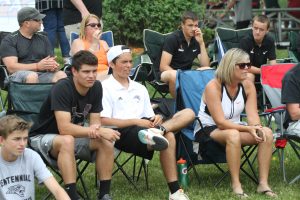 Blevins then opened the tournament with a 6-0, 6-2 victory over fellow freshman Kyle Lassen of Cedar Rapids Jefferson. Six of the eight first-round matches were decided in straight sets.
"I was a little bit nervous, but I just tried to keep it consistent," Blevins said.
The win set up a showdown against Ellis in the quarterfinals. The Ames junior posted a 6-0, 6-3 triumph over Blevins a month ago, but the rematch proved to be much more competitive.
Blevins built a 5-4 lead in the opening set before Ellis rallied for a 7-5, 6-1 victory.
"I was a little taken back by how well he was playing that first set," Ellis said of Blevins. "He was destroying shots and playing really well, especially for a freshman. I'm really excited to see what he'll do in the next few years. He's got a lot of tennis left in him."
Blevins jumped out to a 4-3 advantage in the first set and then had a chance to break Ellis' serve after winning the first three points in the next game. But Ellis fought back to hold his serve.
"I couldn't capitalize on it," Blevins said.
Ellis became more aggressive in an effort to steal the momentum away from Blevins.
"The one thing I did change was coming to the net more," Ellis said. "He was putting pressure on me, taking everything early and running me around. So the only way to dictate things and get some winners was to come to the net, which is one of my weapons So that's what I tried to do."