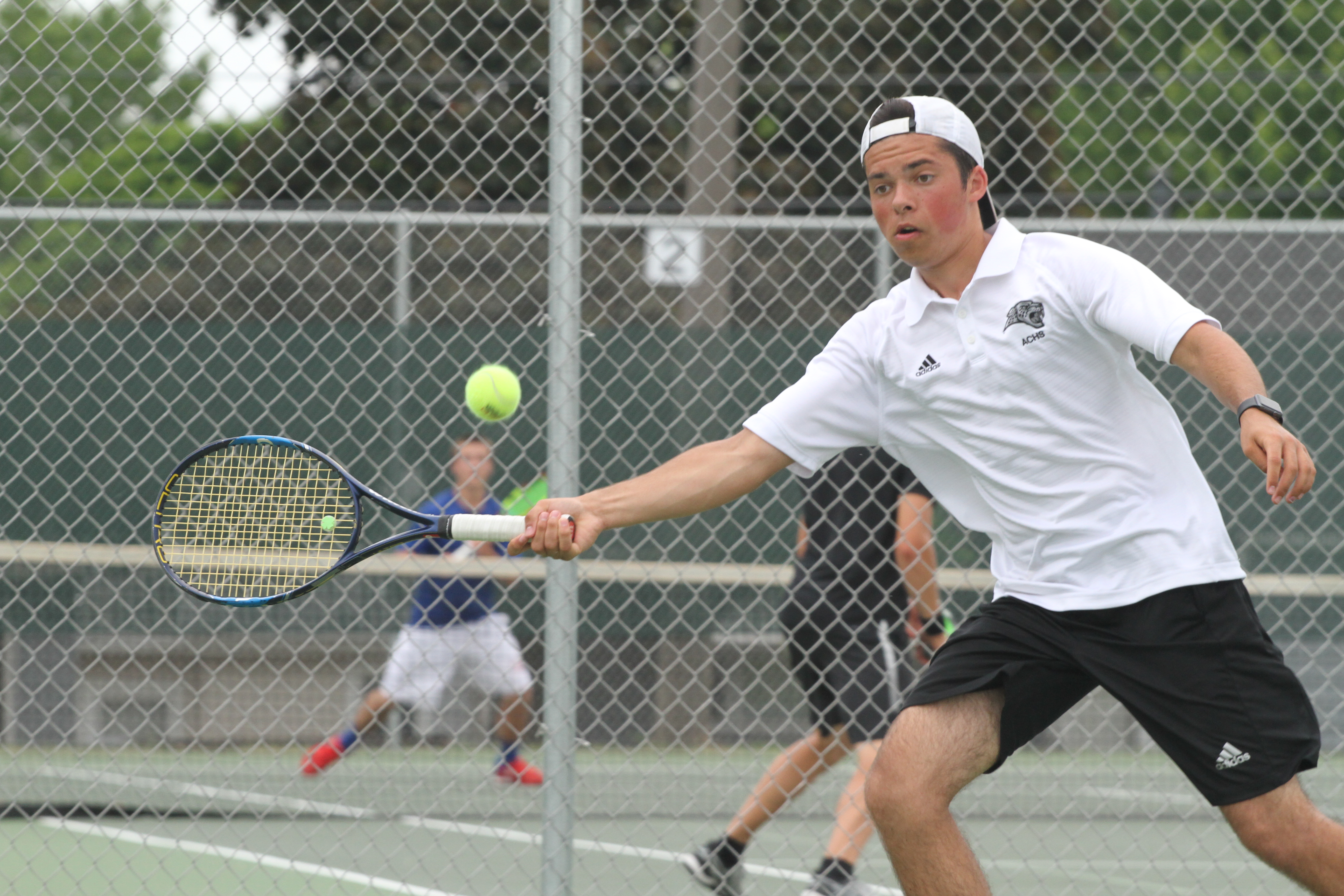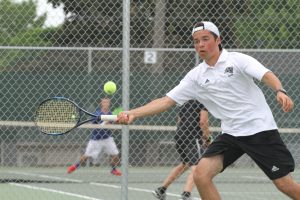 The heat didn't seem to bother Ankeny Centennial's Will Blevins at the boys' state tennis tournament on Saturday.
With temperatures soaring into the 90s, Blevins won a pair of three-set matches at the Veterans Memorial Tennis Center in Cedar Rapids to earn a fifth-place finish in the Class 2A singles division. It's the best performance ever in Centennial's brief history.
Blevins' teammates, Sam Marold and Ryan Lofgren, finished eighth in the Class 2A doubles competition. They lost both of their consolation matches on Saturday.
"We are very proud of the kids," said Centennial coach Tami Lewton. "We accomplished some firsts and are very proud of this season, but we aren't satisfied. We are hungry for more."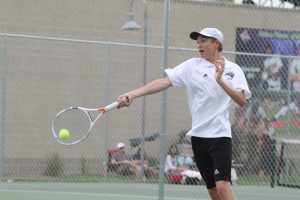 Blevins, a freshman, rallied for a 2-6, 6-1, 1-0 (9) victory over Zach Glanz of Linn-Mar (Marion) in a consolation semifinal. He then posted a 6-3, 6-7, 1-0 (3) win over Jacob Panjwani of Bettendorf in the fifth-place match.
"I think the strategy (for beating Glanz) was being more consistent and attacking at the right times," Blevins said. "I thought I was pretty exhausted by the end (of my second match), but I battled through hard until the end. I feel like I did outlast (Panjwani) because he was getting a lot more exhausted than me."
Blevins finished the season with a 20-3 record. Two of his losses came to eventual state champion Timmy Ellis of Ames, including a hard-fought match in Friday's quarterfinals.
"There were just some really great battles that our kids prevailed in," Lewton said. "Will lost the first set this morning, but stayed mentally tough to win his match. Then he won a super-tiebreaker to win the fifth-place match."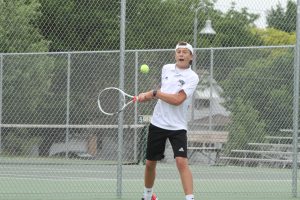 Marold and Lofgren dropped a 7-5, 6-2 decision to Linn-Mar's Jack Gertsen and Lucas Huffman in a consolation semifinal. They then suffered a 6-0, 6-1 loss to Brad DiLeo and Eli Young of Iowa City West in the seventh-place match.
"Today was hot, but we faced a tough Linn-Mar team that we played pretty well," Marold said. "The second match we really just didn't show up (to play). Not the best way to end, but I'm happy we placed. That's a pretty cool accomplishment."
Marold, a senior, and Lofgren, a sophomore, combined for a 13-8 mark this season.
"Ryan and Sam never gave up (Friday) coming back from 0-6, 2-5 to win and get to compete for top eight finishing," Lewton said.