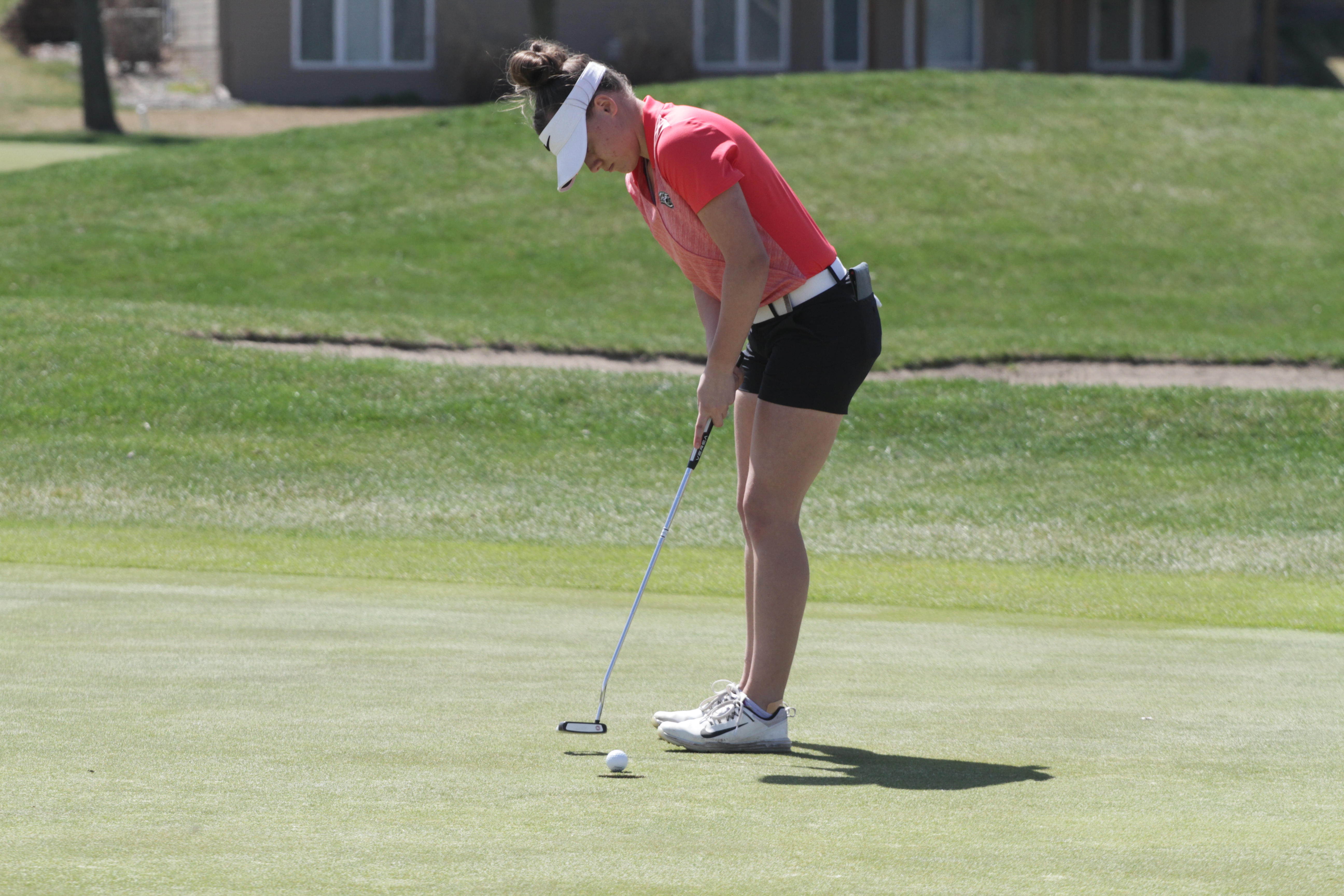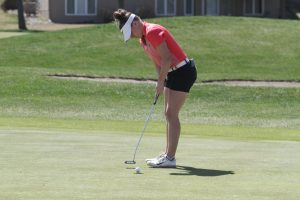 The battle for the Class 4A girls' golf championship could look a lot like the race for the CIML Central Conference title.
Waukee, Valley and Ankeny Centennial are expected to be the top contenders in the Class 4A meet, which begins on Tuesday and concludes on Wednesday at Elmwood Country Club in Marshalltown. That trio finished 1-2-3 at the Central Conference meet on May 16 at Copper Creek.
"Obviously, Waukee and Valley are the teams to beat," Centennial coach Andy Fehn said last week. "But if we stick to our process and work hard in practice and get a good practice round in this week, I like our chances."
Centennial is seeking its first state title in school history. The Jaguars placed second at the 2015 state meet, which was also held at Elmwood, before finishing third in 2016 and fourth a year ago.
Centennial's Karli Kerrigan won an individual title at Elmwood in 2014.
"We've had some success up there with Karli winning, and obviously our runner-up finish the next year," Fehn said. "There's some good mojo up there for us."
Cedar Falls won the last two Class 5A championships. This year, the Iowa Girls' High School Athletic Union reclassified its teams for girls' golf, putting the largest schools in Class 4A.
Waukee took second at last year's state meet. Valley finished fifth.
The Tigers shot a 324 to edge Waukee by three strokes in the regional meet at Willow Creek. Centennial shot a 359 to win the regional meet at Veenker Golf Course in Ames.
Cedar Falls (344), Dubuque Senior (354) and Linn-Mar (358) were the other regional champions.
"Waukee and Valley have been playing great golf, but I think if we make some improvements over the next week for state, we'll be right in the mix," Centennial senior Tenley Moretti said last week.
Moretti is one of the favorites to win the individual crown along with two of her Central Conference rivals, Paige Hoffman of Valley and Brooke Boardman of Waukee. They are currently 1-2-3 in the Class 4A individual rankings.
Moretti shot a 68 to win the conference title earlier this month, then carded a 73 to earn medalist honors at the regional meet by 10 strokes. She was the Class 5A champion in 2016.
"I think if I go out and do what I'm capable of, I think I can pull it off again," Moretti said.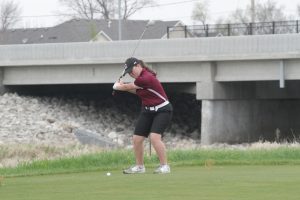 Hoffman, a freshman, was the medalist at Willow Creek with a 73, edging Boardman by two shots. The other regional medalists were Megan Sawyer of Cedar Falls (79), Abby Marting of Dubuque Senior (74) and Paige Miller of Muscatine (82).
Moretti placed third at last year's state meet. Boardman was fifth, Marting took seventh, and Miller finished ninth.
"Tenley is just so in the zone right now," Fehn said. "She has a game plan, and she's really just fine-tuning some things. She's in a position to make a run at (the title). She just needs to stay in the moment and see what happens."
Like Hoffman, Ankeny freshman Jaci Webb will also be making her state-meet debut. She qualified for the meet as an individual by placing third in the regional meet at Veenker with an 85.
"My goals for state are to go in and have fun and try to place within the top 10," Webb said.