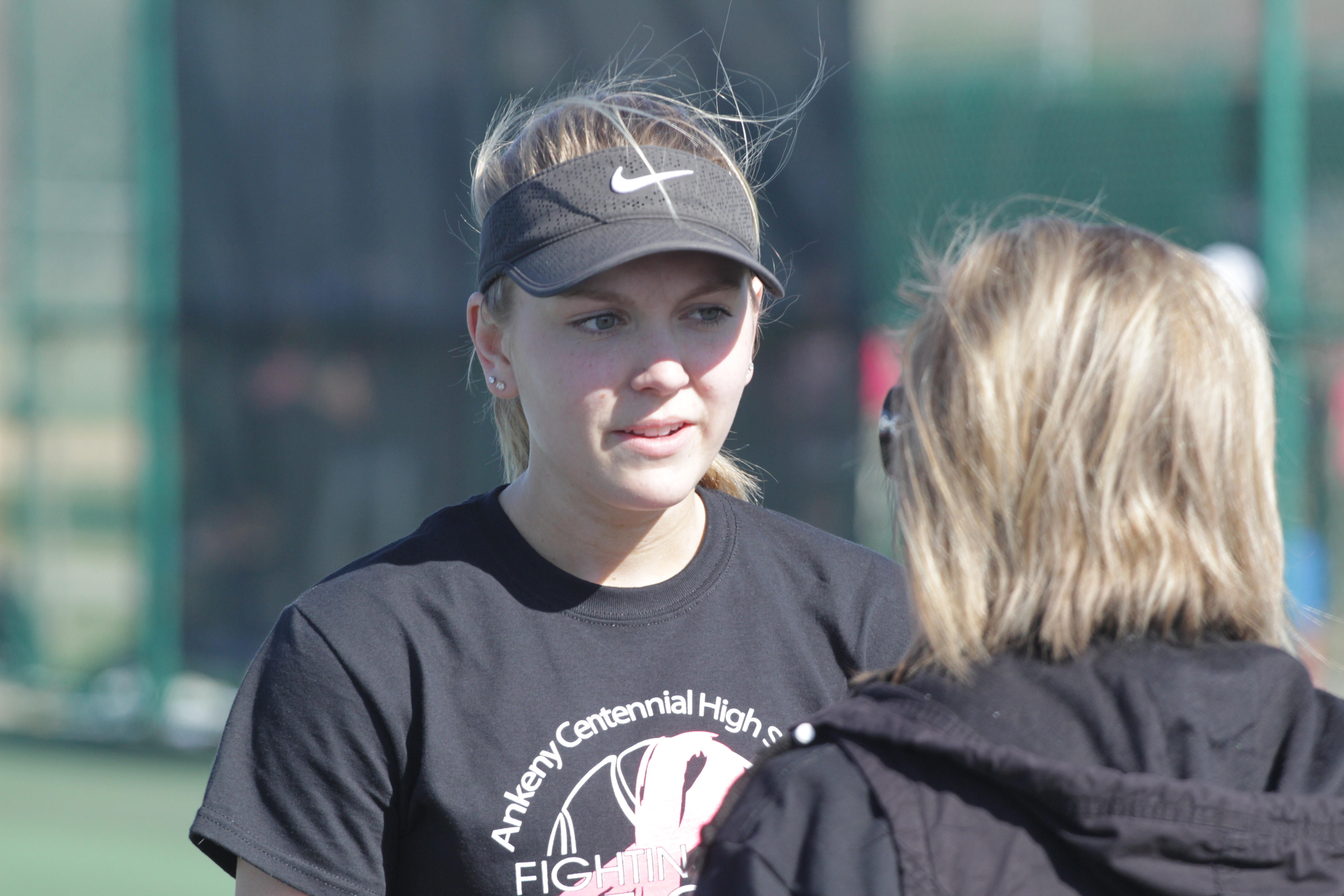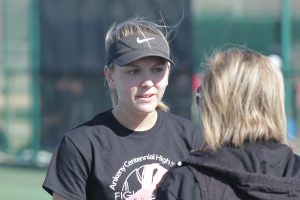 The Ankeny Centennial doubles team of Alyssa Lewton and Alli Gustafson received a tough draw in the opening round of the girls' Class 2A state tennis tournament.
Lewton and Gustafson will play top-seeded Emma and Audrey Koch of Iowa City West on Wednesday at the Hawkeye Tennis Center in Iowa City. Emma Koch was part of the state championship doubles team a year ago, when Abby Jans was her partner.
"I really do feel like we have nothing to lose going into this because we aren't expected to beat them, and to be completely honest it feels like less pressure in that situation," Lewton said.
The Centennial duo enters the state tournament with a 12-6 record. They placed second in a regional tournament on May 16 at Southeast Polk, where they lost to Anna Wanek and Kaylyn Chleborad of Dowling Catholic in the final.
Wanek and Chleborad are seeded second in the Class 2A field. Urbandale's Brooke Dannenfeldt and Mylea Cole are seeded third.
This is Lewton's second straight trip to the state tournament. Last year, she teamed up with Maddie Volk for an eighth-place finish to become the first placewinners in school history.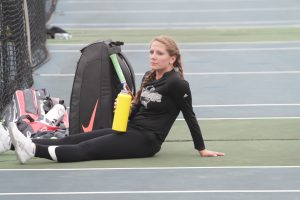 Gustafson, a junior, is making her state-tournament debut.
"The only thing I have told Alli is that you can't get caught up in the names and the seeding," Lewton said. "Everyone is there for a reason, including us, so don't count yourself out for anything."
Centennial coach Emily Phommachack said that Lewton and Gustafson have been working hard to get ready for their opening match.
"Alli and Alyssa are mentally and physically prepared," said Phommachack. "Iowa City West may be the No. 1 seed, but these girls have not missed a smoldering hot practice as they have worked the hardest I have seen them work all season preparing for state–working on doubles strategies, placement, quick shots and footwork, and mental toughness."
Phommachack has announced that this will be her last season coaching the Jaguars. She's hoping that Lewton and Gustafson will provide a memorable finish to her five-year run at Centennial.
"There is not a lot of pressure walking into the first match," Phommachack said. "The girls already know they are going to have to fight for each point and hopefully they'll give Iowa City West a run for their money. I for one am excited to see what our Jags bring to the table. They are fired up!"