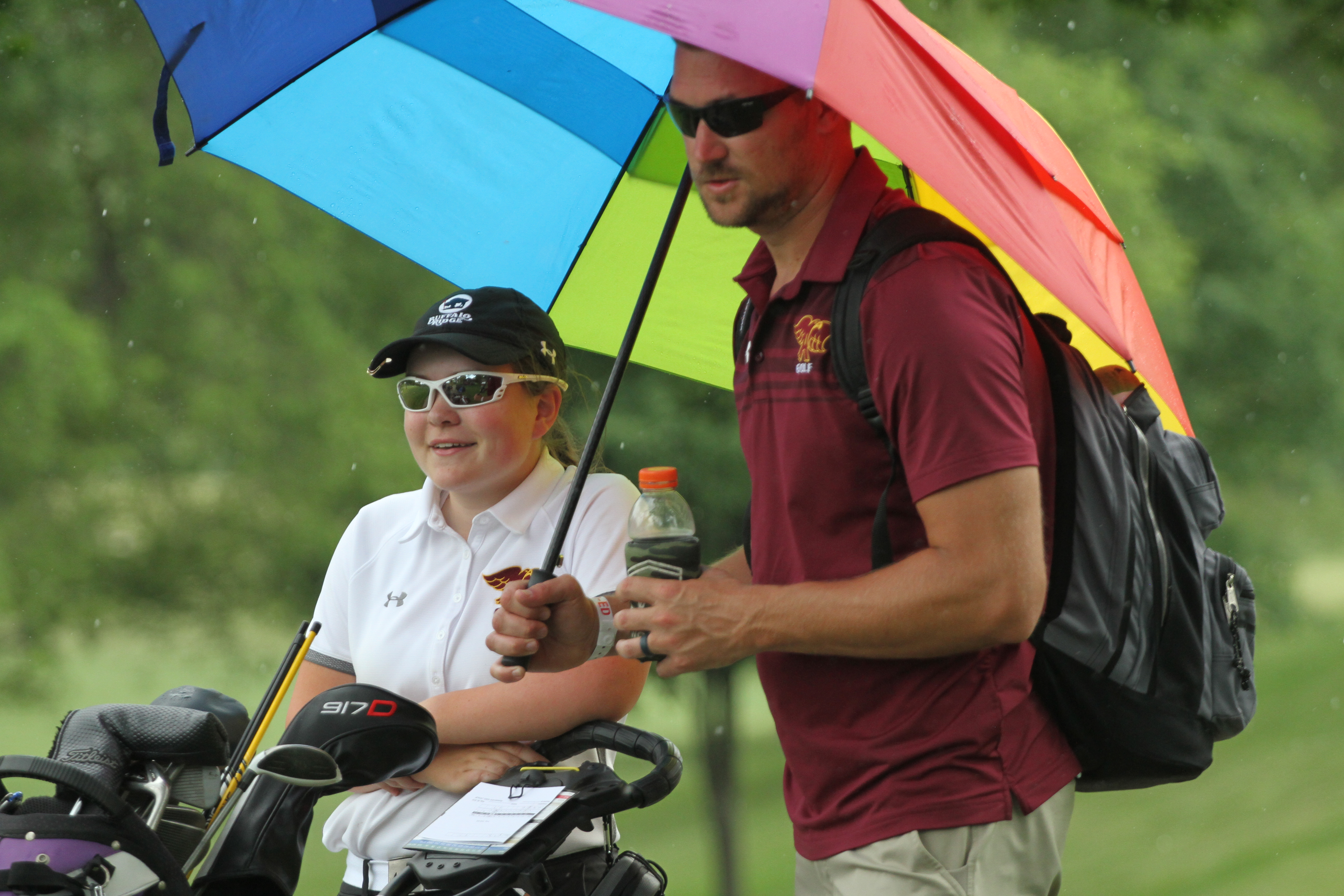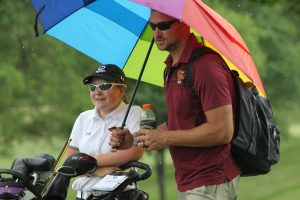 Ankeny's Jaci Webb overcame a rough start to shoot a 94 in the opening round of the girls' Class 4A state golf meet on Tuesday at Elmwood Country Club in Marshalltown.
After making a par on her first hole–the par-4 17th–Webb struggled on the next three holes. She had a triple bogey on No. 18, a quadruple bogey on No. 1, and a double bogey on No. 2.
But Webb, a freshman, then played the next eight holes in 6-over-par.
"I feel pretty good about my round overall," Webb said. "I had a bad stretch of holes that got to me a little bit. I didn't really have much nerves. Obviously, there is always going to be some, but my coach did a great job at keeping me calm all day and keeping me smiling."
Ankeny coach Seth Hagarty said he was proud of how Webb performed in her state-meet debut.
"I thought she did a great job of managing her round," Hagarty said. "From the heat to unlucky breaks to the four-plus hour rain delay, she battled and fought through everything. For this to be her first round in a state tournament, I thought she did very well. She's sitting in 26th place and we both felt like she left a lot of shots out there today.
"So I'm excited to see what (Wednesday) brings," he added.