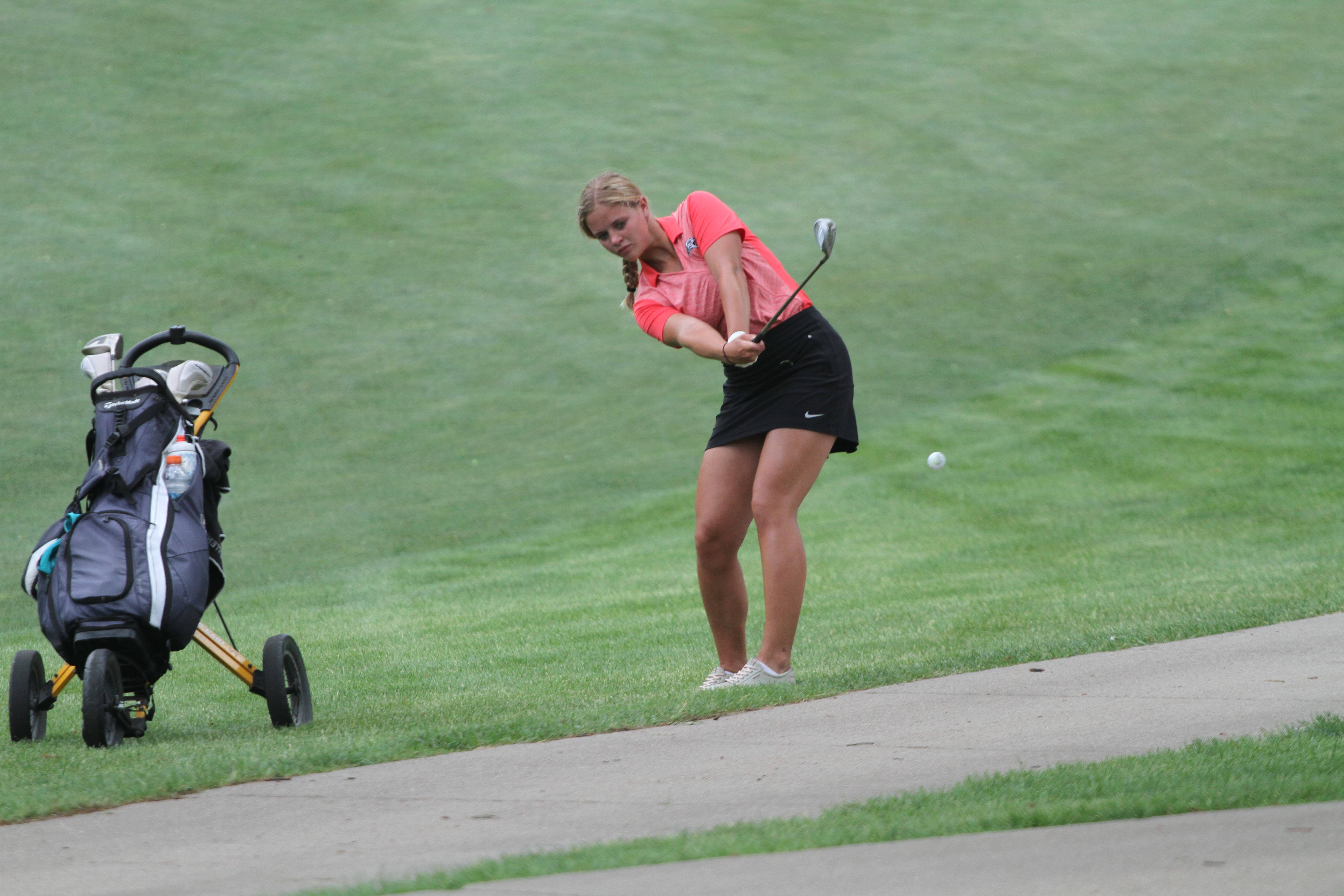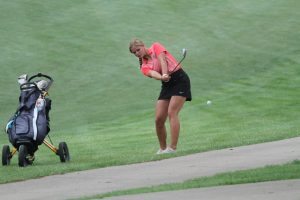 Tuesday was a long day for the Ankeny Centennial girls' golf team.
The Jaguars struggled in the opening round of the Class 4A state meet at Marshalltown, which included a four-hour rain delay. They shot a 389 on the Elmwood Country Club course and are in eighth place in the 10-team field heading into Wednesday's final round.
"We can't hide from the fact that we just didn't play well today," said Centennial coach Andy Fehn. "It was the same course for everybody else, but it was just one of those things where you think you're prepared and some things just aren't explainable. I don't have an explanation for it."
Waukee carded a 335 to take a commanding lead. Valley is in second place with a 360.
Brooke Boardman of Waukee fired a 4-over-par 75 to build a six-stroke lead in the race for the Class 4A individual crown. Abbie Gault of Johnston shot an 81.
Centennial's Tenley Moretti, seeking her second state title in three years, posted an 86 and is in sixth place. It was her worst round since she carded an 87 in the second round of the 2015 state meet, which was also held at Elmwood.
"The heat may have gotten to some people, and a four-hour delay isn't always ideal, but golf isn't a game where you're perfect every day. I think we forget that sometimes," Moretti said. "Today is over. There's still a lot of golf to play."
Moretti shot a 10-over-par 45 on the front nine, including double bogeys on the No. 2, 4 and 8 holes. She made four consecutive pars on the back nine before finishing with three straight bogeys.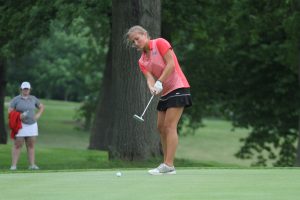 "I told her after the round that in four years there have been a lot of moments where I've been extremely proud, and today was probably the proudest I've been of her in four years," Fehn said of Moretti. "I think everybody on the planet would have understood to see her get emotional, but you would never have known that she was not playing well just from casual observation. I was so proud of the character and leadership she showed, and I expect great things from her (Wednesday)."
Nikki Ault shot a 94 for the Jaguars. Like Moretti, she also played better on the back nine, where she had four pars in a six-hole stretch.
"I was pretty upset about my score, but I tried to keep a positive mindset," Ault said. "It's common to have one good day and one bad day. We all have gotten a better feel for the course after today. We talked as a team after the meet, and we know what we need to focus on for (Wednesday). We have a big hill to climb, but I know as a team we are going in with a positive attitude."
Centennial's Lauren Sease carded a 100. Emily Davis had a 109, Elli Teeple shot a 114, and Megan Lazear finished with a 116.
Although the Jaguars tumbled out of title contention, they are still within striking distance of a top-four finish. Johnston and Linn-Mar (Marion) are tied for third place after the first round with identical scores of 368.
"We can make a run at those teams," Fehn said. "It would be pretty easy to do. We just have to get some sleep, get some confidence and go to work (on Wednesday)."
Due to rain in the forecast, the second round will begin at 8:30 a.m. with a shotgun start. Fehn said the pressure will be off the Jaguars.
"We can just play loose and see what happens," he said.