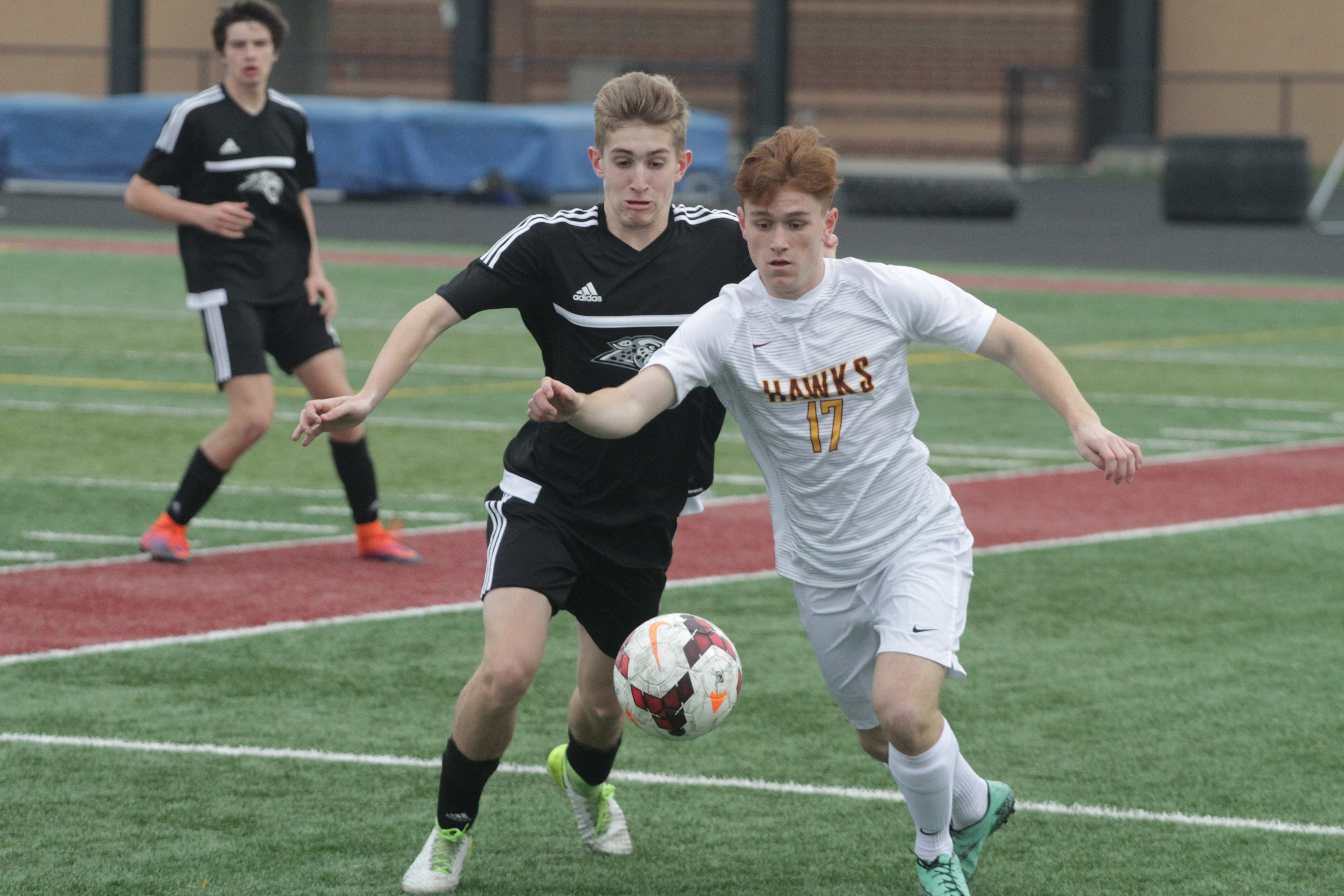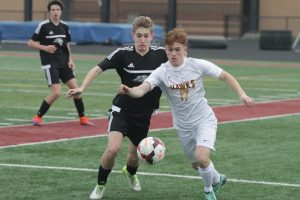 When the boys' state soccer tournament gets under way on Thursday at Cownie Soccer Complex in Des Moines, fans of both Ankeny teams will get a chance to see two games for the price of one.
Sixth-ranked Ankeny (15-4) and No. 8 Ankeny Centennial (15-4) will be playing Class 3A quarterfinal games on nearby fields. The Hawks and Jaguars could potentially meet in Saturday's championship game.
Fourth-seeded Centennial will face fifth-seeded Iowa City West (17-3), the defending champion, at 5:05 p.m. The Jaguars opened their season on March 30 with a 1-0 shootout victory at Iowa City West.
"I think winning the first ball in the air and the second ball is going to be the key," said Centennial coach Brian Duax. "Can we keep them from attacking by winning those first balls and second balls?"
The Jaguars advanced to the state tournament for the first time since 2015 by defeating Des Moines Lincoln, 1-0, in a shootout on Saturday in the substate final. The game was played under sweltering conditions, which forced Centennial to sit back and defend rather than play its usual aggressive style.
"We haven't really played that way before, but in these conditions, it worked out really well for us," said Centennial senior Alex Keninger, who had the game-winning goal in the shootout.
The temperatures are again expected to reach the 90s on Thursday.
"It's going to be hot, but we're getting some guys back," Duax said. "Both of our keepers are healthy again. We'll be deeper than we were on Saturday, but not by much."
Iowa City West is riding a 12-game winning streak. The fifth-ranked Trojans reached the state tournament with a 2-1 victory over Cedar Rapids Kennedy.
"They're not as talent-rich as they've been in the past, but they're still very deep," Duax said of the Trojans. "They'll play 22 guys, they'll sub them in like crazy, and they'll be fresh the whole time. And they've got some special players, too."
Seventh-seeded Ankeny, meanwhile, will meet second-seeded Cedar Rapids Prairie (14-1) at 5:10 p.m. The Hawks qualified for the state tournament for the second time in three years by defeating Des Moines Roosevelt, 3-1, in the substate final.
"It feels good," said Ankeny junior Kolby Raineri, who scored the first of his team's goals on Saturday via a penalty kick. "We thought we were going to make it, so it doesn't feel like a surprise."
Second-ranked Cedar Rapids Prairie posted a 2-1 victory over Cedar Falls in a substate final. The Hawks' only loss came to Iowa City West, 2-1, on April 30.
"To be honest, I don't really know much about them," said Ankeny coach Jordan Burns. "I'm not sure how often they come down to play the Des Moines teams, but I've never played against them (while coaching at) Roosevelt and Ankeny. I do know they have a forward who has scored about 15 goals (in Mateaus Lewis)."
Burns said it will be crucial for his team to play its own game.
"Like I always say to the boys, 'We don't need to worry about the other team. We play whoever shows up on the other half of the field,'" Burns said. "At this point of the season, it is important that we focus on ourselves and make sure we approach the game with the correct mindset and play our normal game. If we do that, then I think we are capable of beating anyone."
Ankeny senior Jack Nurre said the Hawks are aiming for the championship trophy.
"I think this is a really good team," he said. "I think we've got a really good chance to go all the way."